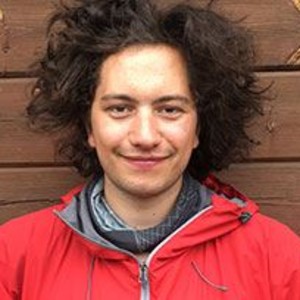 Amsterdam born Alexander grew up in Stockholm and studied Philosophy in England, Spain and France. Previously he has worked with children with special needs, worked in second hand book shops, art galleries and world music and nature festivals, and held slackline workshops for kids too. He completed his masters thesis in Sweden in a cabin in the middle of nowhere with no electricity and it was this love of being outside in nature in wide open spaces that brought him to Iceland to work for Icelandic Mountainguides in April 2017.
Alexander's professional qualifications include Hard Ice Guide Level One and he includes learning new things, writing and slackline in his hobbies.
On his bucket list are any places that cars can't reach, and he hopes to see places with new eyes.