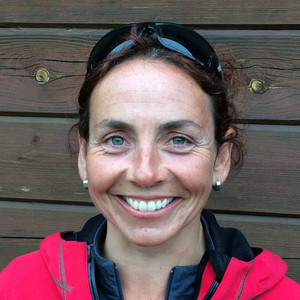 Beatriz is originally from Brazil, but her love for horses, snow, and ice have taken her to different parts of the world. She has lived in the US, Northern Ireland, New Zealand, and now Iceland. She has travelled to amazing places like Patagonia, Peru, Europe, Australia, and Antarctica.
She has been an outdoorsy person her entire life, having worked as a horse trainer for over 20 years. Beatriz was also a language teacher for many years in Brazil, and her passion for teaching and for the outdoors led her to become an outdoor instructor, specializing in mountain skills. She has been a mountain instructor and hard ice guide in New Zealand for over 5 years and previously did four summer seasons in Antarctica as a Field Safety Officer for the Brazilian Government. Additionally, she was part of the Saint John ambulance team, and the Search and Rescue team in New Zealand.
Her first season was in 2016 and she absolutely loved it. On her days off, you can find her exploring the country. So far, she has been to east, south, and northeast, leaving central and westfjords for her next adventures. Currently, the east fjords and Skaftafell are her favorite places in Iceland.
In her spare time she loves climbing, nature photography, exploring new places and new cultures.