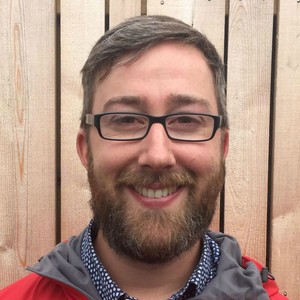 Harald was born in a small town in the east of Bavaria. The difference between growing up in the Fichtel Mountain Nature Park and the Icelandic environment is quite striking. He grew up in the eastern Bavarian mountain areas before moving to Iceland in 2006. His appreciation of the outdoors was seeded on the numerous hikes in the mountain areas of his old "Heimat". Later on, he started his studies in Environment and Natural Resources at the University of Iceland, which made him move permanently to Iceland, in 2008.
He became a guide with Icelandic Mountain Guides during the summer of 2013. At this time he was a student of geography at the University of Iceland and worked mainly for the Icelandic Tourist Market, as well as partly for other tourism companies. Since October 2010, he has worked as a ranger for the Þingvellir National Park, but enjoys guiding tours in the summer, when time allows.
Harald likes the outdoors and other activities on land and in the waters. He is very fond of the Icelandic landscapes and photography. Over the past years, Harald worked for companies in Iceland, Germany, and Canada. He holds university degrees in Industrial Engineering, Environment and Natural Resources, and Geography. So, it is quite a diverse background, but he finds them helpful in any circumstance. Besides having worked as a nursing assistant in Germany, he completed his Wilderness First Responder course through NOLS, in 2016.
His favorite places in Iceland are Þórsmörk, Landmannalaugar, and Skaftafell. What interests him the most on his trips is the vastness of the country and the peace and silence one can experience out in nature. Something best to be shared!