From Skaftafell
The Blue Dragon Ice Cave - Heli Combo
Are you ready to fly with a helicopter into unreachable grounds and explore this exclusive ice cave? On the way, enjoy views of Vatnajokull glacier from above.
Tour code: HELI01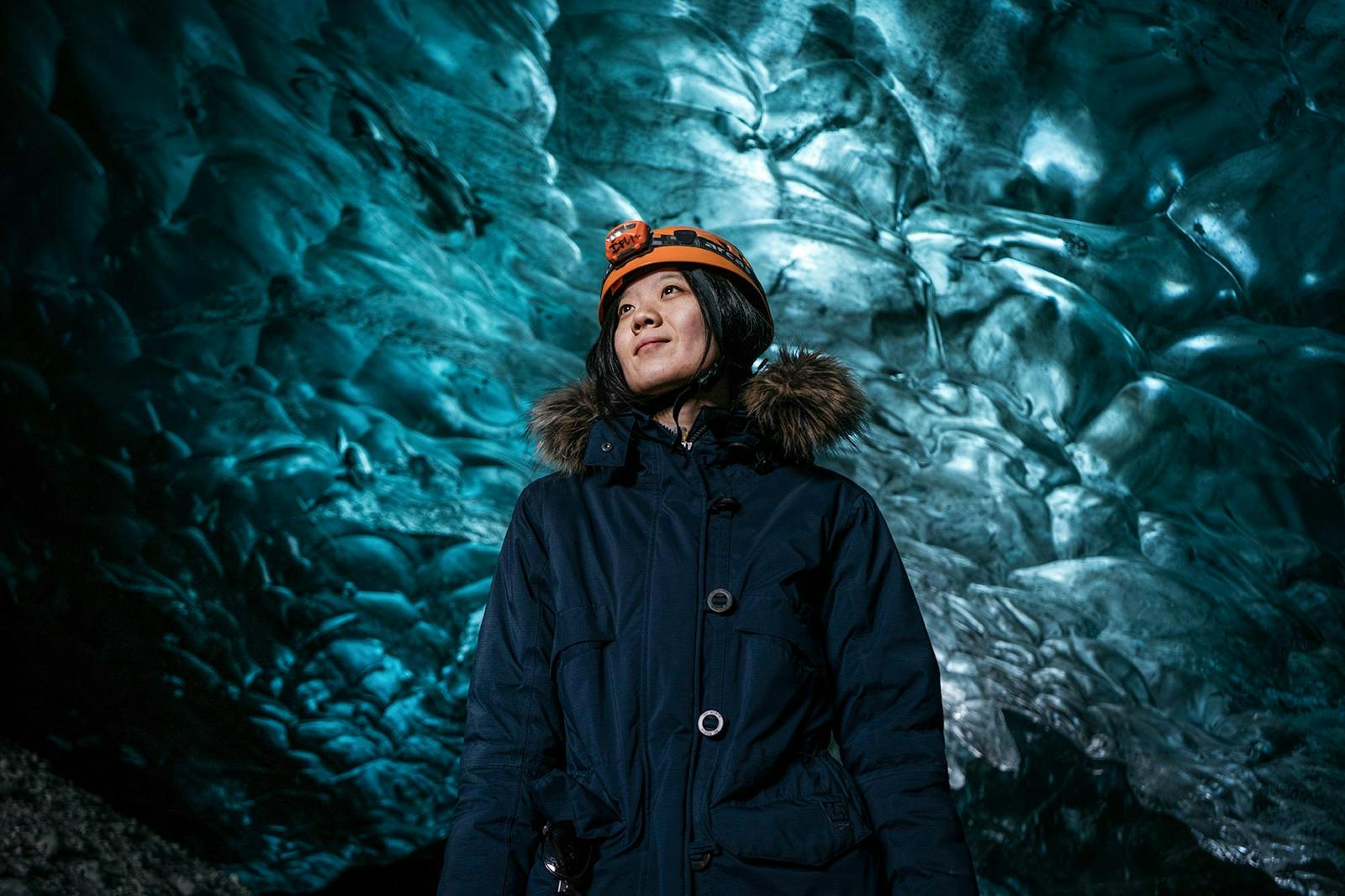 The Perfect Winter Combination With Blue Ice Cave
Your adventure begins at Skaftafell Airport where you'll meet your helicopter pilot and guide. Taking off from Skaftafell, the views from the helicopter will be truly spectacular. You'll really get a feel for the magnitude of Vatnajökull, the largest glacier in Europe, before exploring a small part of its inner spaces.  
After landing on Skeiðarárjökull, an outlet glacier from the Vatnajökull ice cap, you´ll walk to the mouth of the glacier ice cave known as the Blue Dragon. Icelandic folklore tells of four spirits of the land that act as protectors of Iceland's four regions. Up north, an eagle acts as a protector, in the west an ox, in the south a giant and in the east a dragon (Dreki). We suspect Dreki may have had a hand in creating this amazing cave, and stepping into it is like walking into a land of myth and legend. 
At the mouth of the cave, you'll enter an icy tunnel with ceilings high enough to allow you to walk through without hunching over. Once through the tunnel, you'll find yourself in the heart of the dragon. You'll hear the gentle tinkle of water trickling through the cave and marvel at the way the light reflects endless shades of blue off the bumps and waves of the cave walls. The elements have gently carved out the smooth icy scales of the cave and for 30 minutes you'll have the chance to take in the magnificence of this natural wonder. Run your fingers across the ice, take a few photos, but most importantly, enjoy the moment of being in a magical place.
After making your way back out of the cave, you'll board the helicopter once again, this time knowing exactly what lies just beneath the surface of the ice. Landing back at Skaftafell Terminal you'll leave with a truly unique experience under your belt and long-lasting memories.
There are limited number of seats available per day for this tour.
Join us on this unforgettable visit to Iceland's most exclusive Ice Cave!
Please note that ice caves are a natural phenomena and the conditions can change depending on weather. Your safety is our first priority so sometimes our tours may be cancelled with short notice due to weather conditions or safety concerns
Tour Overview
Difficulty

Easy

Easy

Accessible to all people in good health.

Meeting Point

Skaftafell Airport by route #1

Meeting Point

You can look up "Skaftafell Terminal - Tour Center" on Google Maps to find the exact location and driving directions.

5

Minimum age

5 yrs

Minimum age

Children up to 12 years need to be accompanied by adults.
Tour Highlights
Helicopter Flight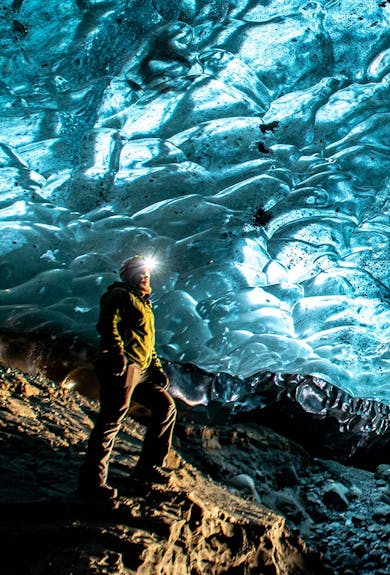 Ice Cave Exploring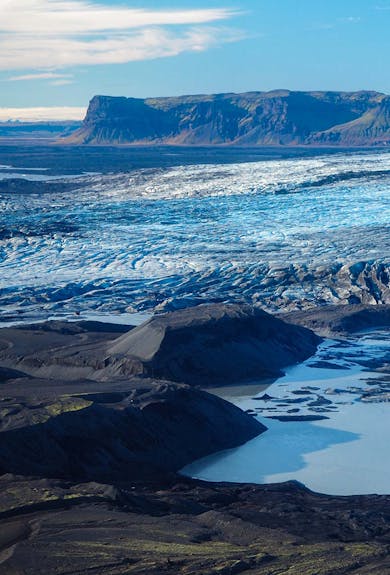 Great views from above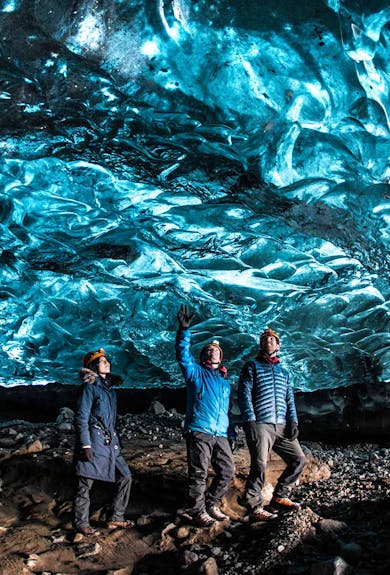 Small group experience
Included
Experienced helicopter pilot

Experienced and qualified glacier guide

Safety equipment

Free parking

Light refreshments at base
Not Included
Rain gear

Hiking boots

Warm clothing

Snacks
Optional Extras
Rain gear (jacket or pants)

Hiking boots