Greenland Tours
Dog Sledding & Northern Lights
Explore deep into the arctic world of East Greenland on this winter adventure.
Tour code: GRL69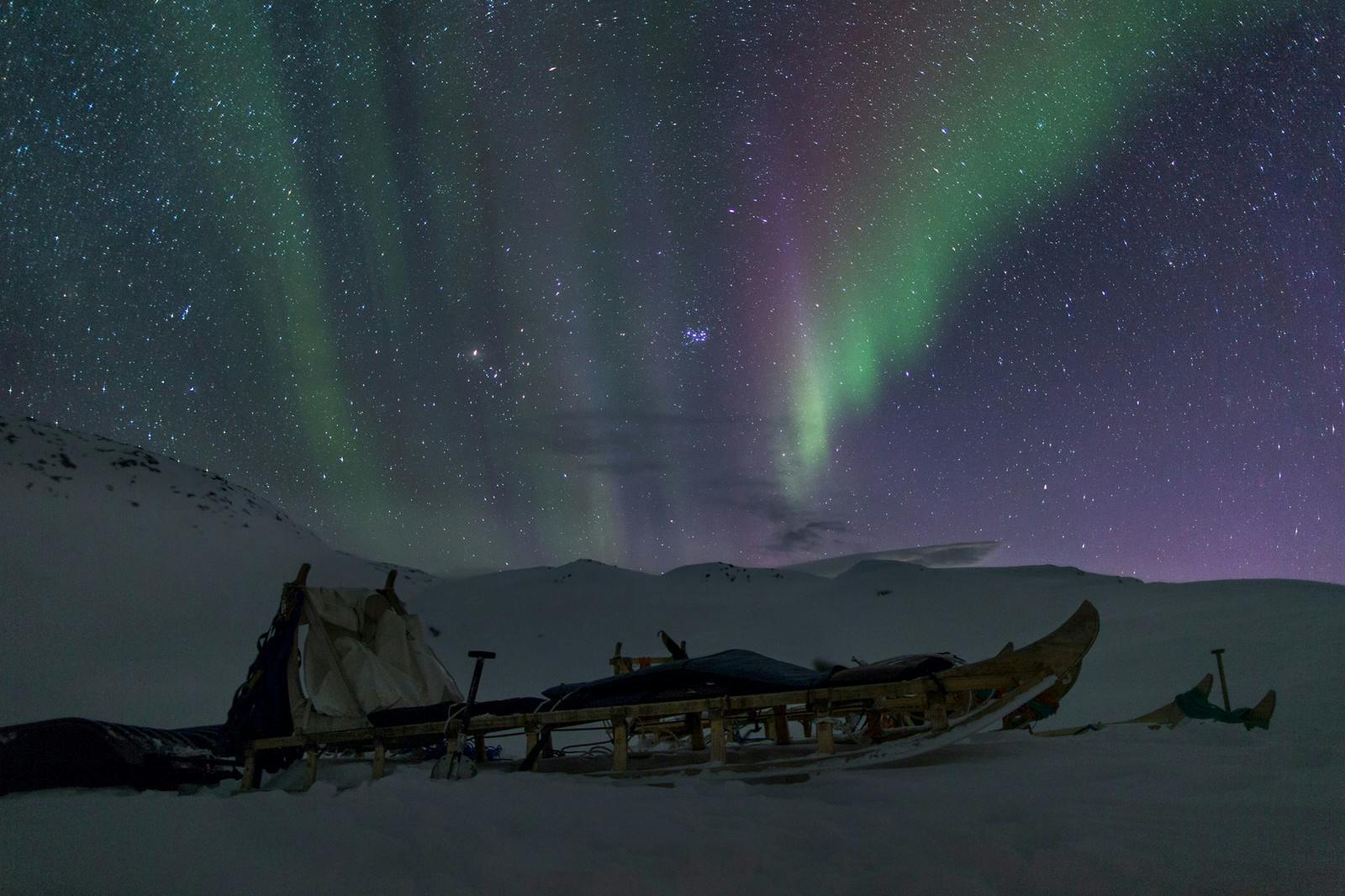 Discover East Greenland's Winter Natural Wonders & Traditional Culture
East Greenland's isolated location has aided in the Inuit community being able to preserve their traditional way of life. During the winter, hunting, ice fishing and dog sledding are necessary activities for surviving in this arctic area. For 8 days you will get a feel for this fascinating culture and witness mind blowing natural wonders. Dog sledding is a great way to immerse in the magnificent unspoiled landscape of this remote region, as well as experience the main type of transportation during winter here. Greenland is known for its long, dark winter nights, which makes it the perfect place to view the alluring Northern Lights.
Your experienced and knowledgeable guide will kick off the tour of Ammassalik Island from Tasiilaq, the largest town in East Greenland. You will see the Sermilik Icefjord, visit the small settlement of Tiniteqilaaq where you will dine with a local family. Before turning back to Tasiilaq, you will have time to visit the town or do an (optional) snowshoe hike to the valley of flowers. Embark on a tour that takes you deep into the arctic world of East Greenland.
Tour Overview
Difficulty

Challenging

Challenging

Suites those that are physically active and have some background in basic travelling in mountainous terrain with a backpack. 6 - 7 hrs walks per day.

12
Customer Reviews
The trip was absolutely fantastic! I have been on many tours and this was one of the best. Everything exceeded my expectations – from the guest house accommodations in Tasiilaq to the food, the dog sledding, the huts with their amazing views, and the ability to learn about the East Greenlandic culture.
Tracey, USA — 2016-03-01
Tour Highlights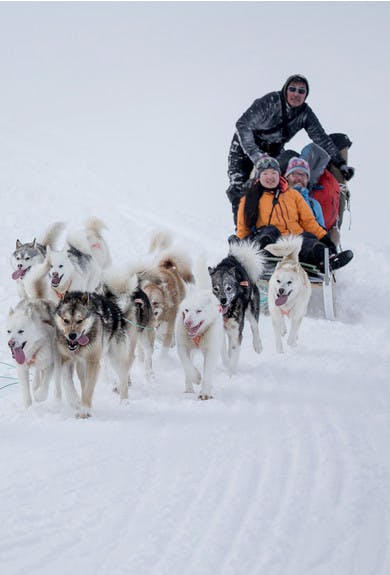 Traditional Inuit Dog Sledding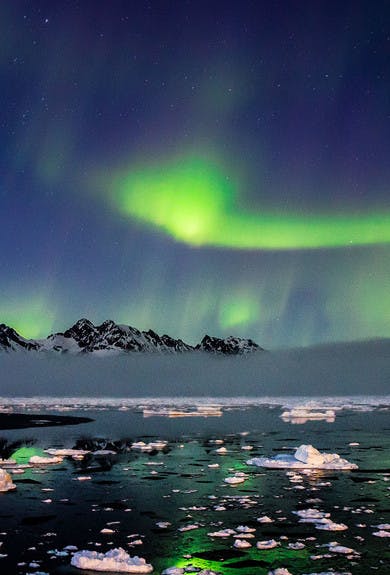 Change to see the Northern Lights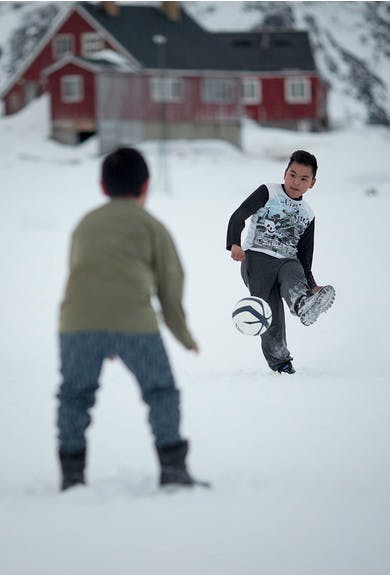 Meet the locals in a hutner's village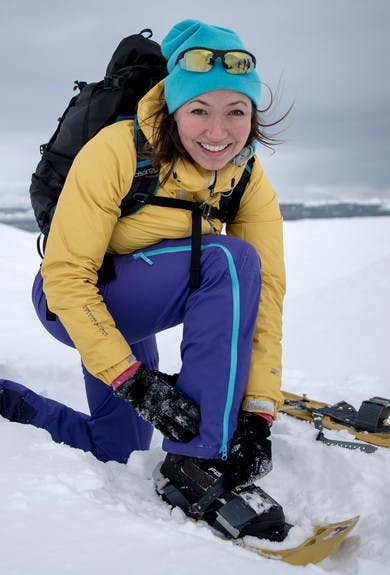 Snowshoeing
Included
Guesthouse accommodation (3 nights)

Hut sleeping bag accommodation in dormitories (4 nights)

Pick up in Tasiilaq

Breakfast (7), Lunch (6), Dinner (7)

Guided dogsled tour for 4 days (two persons per sled)

Snow suit for the dogsled tour

Guided snowshoeing tour for 1 day

Snowshoes
Not Included
Sleeping bag

Flights Reykjavík - Kulusuk - Reykjavík
Optional Extras
Sleeping bag

Flights Reykjavík - Kulusuk - Reykjavík