From Skaftafell
Glacier Adventure
A half-day exploration of a fascinating outlet glacier in Vatnajökull National Park. Go beyond the normal Glacier Hike.
Tour code: SKF22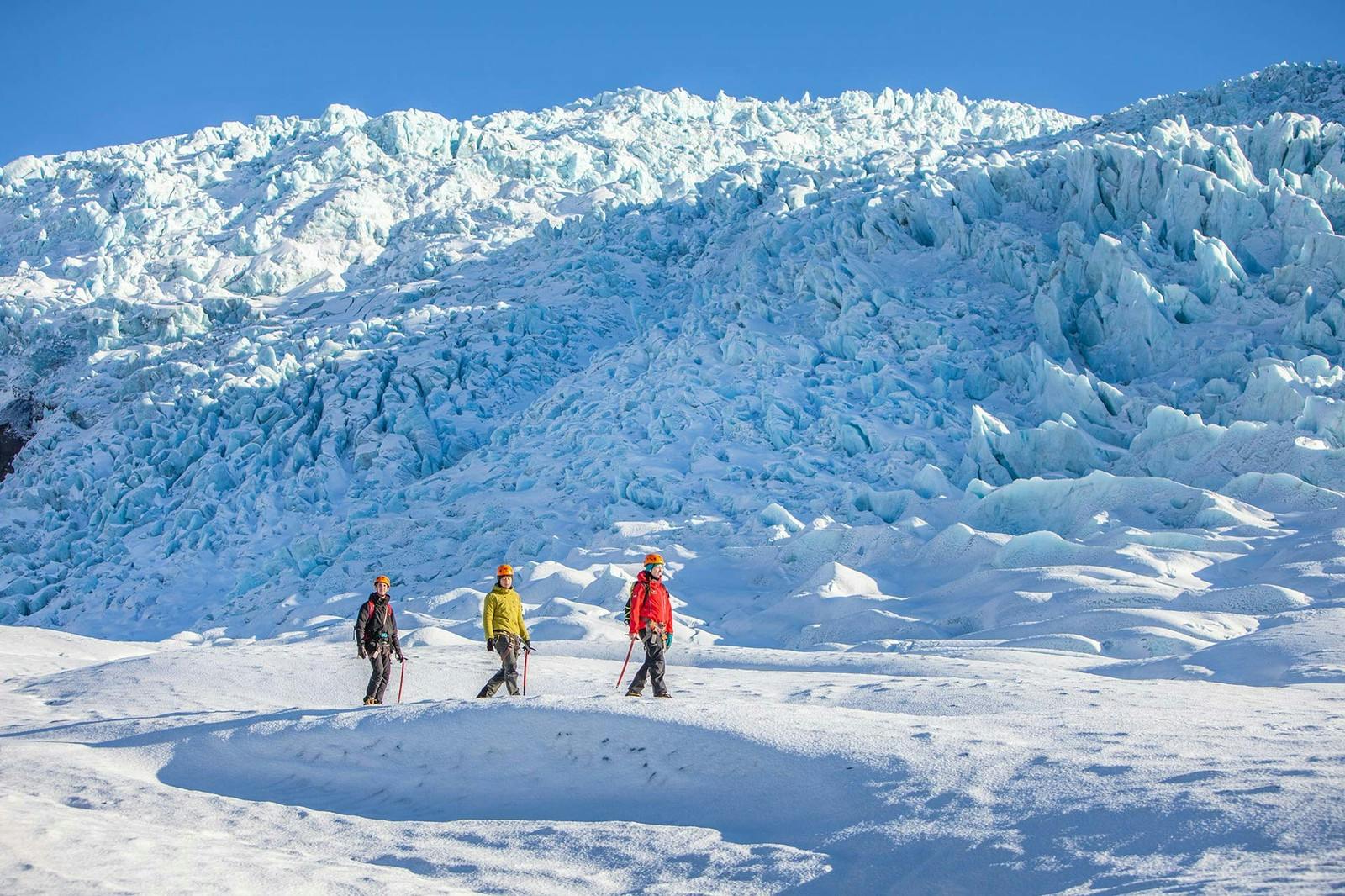 Experience More Of The Glacier's Beauty On A Longer Glacier Walk
Enjoy 4 hours exploring an icy wonderland that extends from the mighty Vatnajökull, the largest glacier in Europe. On this Glacier Walk, you will go farther onto the ice field than the typical glacier tour. The labyrinth of ever changing formations on this frozen giant are best navigated with an expert guide who knows the lay of the land. Your epic adventure kicks off with meeting your certified and experienced glacier guide in Skaftafell. After getting fitted with the required glacier gear we provide, like an ice axe and crampons, your guide will lead you onto the glacier. As you traverse zones of different glacial formations, you will notice the diverse colors of ice surrounding you. Strong hues of blue, white, ash covered and even crystal clear ice become more prominent as you travel farther. The panoramic view of the glacier, the surrounding peaks, and the unique experience of glacier ice under your feet, are sure to leave lasting memories.
*The Skaftafell parking lot fee is not included in the tour price.
Tour Overview
Difficulty

Moderate

Moderate Difficulty

Accessible to all those in good health, who are doing some sport regularly and who are used to all-terrain walks. 2-6 hours walking per day, without much carrying.

Meeting Point

Skaftafell Base (next to the National Park Visitor Center)

14

Minimum age

14 yrs and a minimum shoe size of European 34 (U.S. - 2.5)
Customer Reviews
We did a 4 hour glacieradventure hike with Àgúst last week. The tour is a well oiled machine for getting participants outfitted and ready for the hike. This where Àgúst took over. He clearly loved what he did. He educated as we hiked the glacier. We had a great time, learned how to hike a glacier with crampons/ ice axe and came back with awesome pictures and memories despite the rainy weather. Next time I will sign up for the even longer tour.
Tour Highlights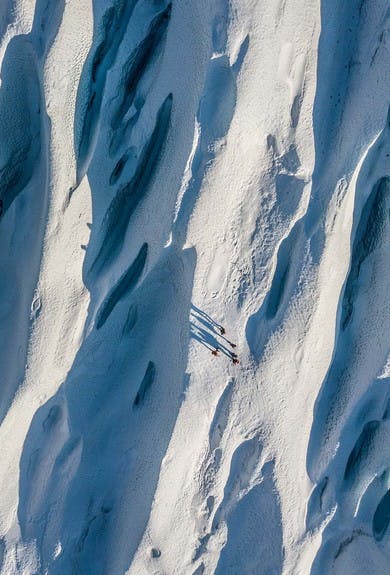 Ridges and Crevasses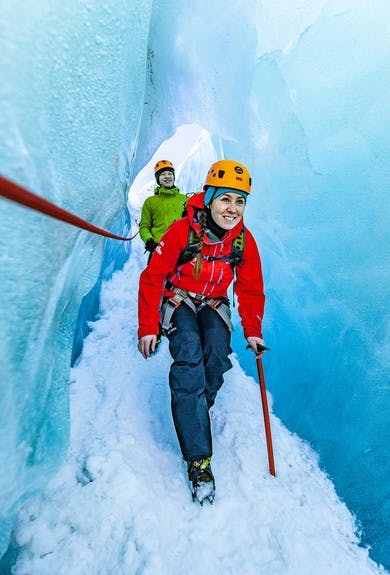 Ice Tunnels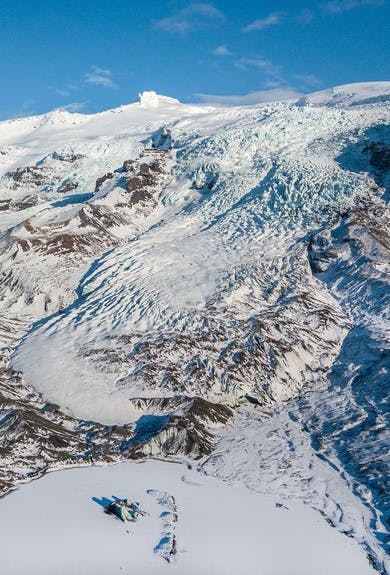 Picturesque Views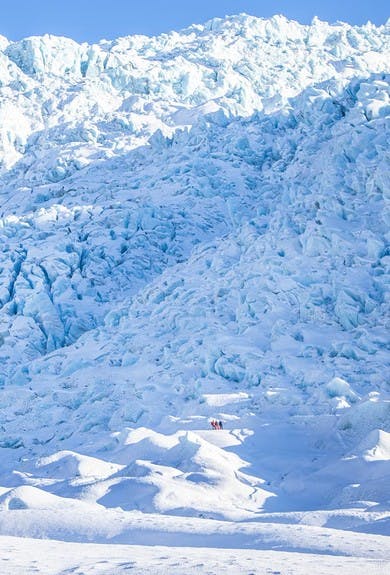 Go Further Up on the Ice Field
Included
Experienced and qualified guide

Glacier gear

Safety equipment
Not Included
Rain gear

Hiking boots

Warm clothing

Snacks
Optional Extras
Rain gear (jacket or pants)

Hiking boots