Glacier Walk Beyond the Glacier Lagoon
Witness a stunning landscape on this adventure packed Glacier Walk that is just beyond the famous Jökusárlón glacier lagoon.
Tour code: IMG29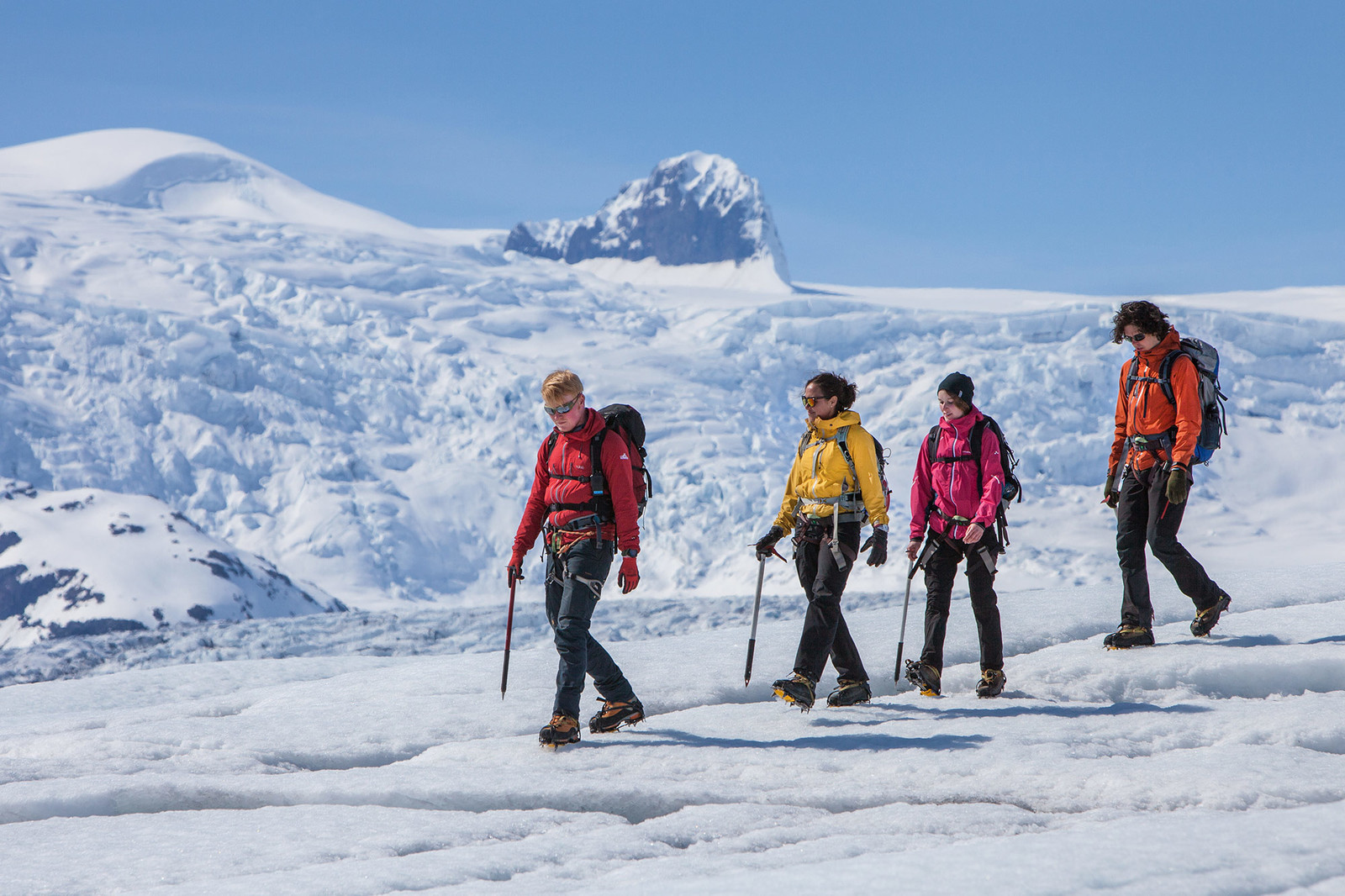 Half-day Adventure Packed With Remarkable Views and Exploration
During this half-day Glacier Walk, you will explore the incredible features of Breiðamerkurjökull glacier and witness the majestic panoramic views that surround this icy giant. Your adventure starts with meeting your friendly and highly qualified glacier guide at the Jökúsárlón glacier lagoon. Before heading off to the glacier, you will be fitted with the required glacier gear that we provide, such as a harness, crampons and an ice axe. After a short safety briefing from your guide, you will travel a short distance to Breiðamerkurjökull glacier.
As you hike up onto the glacier, making your way past glacier moulins and crevasses, your guide will tell you everything about the ever changing landscapes of the Icelandic glaciers. You will also learn about how the glacier you are exploring, calves into the Glacier Lagoon, one of the biggest attractions in Iceland. A hike on this lesser known glacier offers incredible views of Vatnajökull glacier ice cape (the largest in Europe), Esjufjöll glacier peaks, Hvannadalshnúkur (Iceland's highest summit) and the mighty glacier lagoon, Jökusárlón. Take the road less traveled for a different angle of amazing and natural phenomenons.
Tour Overview
Difficulty

Moderate

Moderate Difficulty

Accessible to all those in good health, who are doing some sport regularly and who are used to all-terrain walks. 4-6 hours walking per day, without much carrying.

Meeting Point

Glacier Lagoon (about 45 min drive from Skaftafell)

10
Customer Reviews
Safety conscious, gently challenging hike. Dieter and Reynir were informative and engaging. Highly recommend this tour as a way to experience the glacier up close and appreciate how and why the glacier is diminishing before our eyes. A guide is a must due to the changing glacier with obscure crevices. Dress warmly with hiking boots. Crampons (necessary) and ice pick provided.
Webjeepin2018, Canada — 2018-04-17

Tour Highlights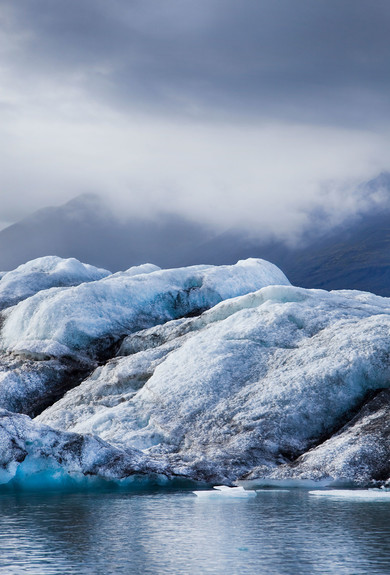 Panoramic Views of the Glacier Lagoon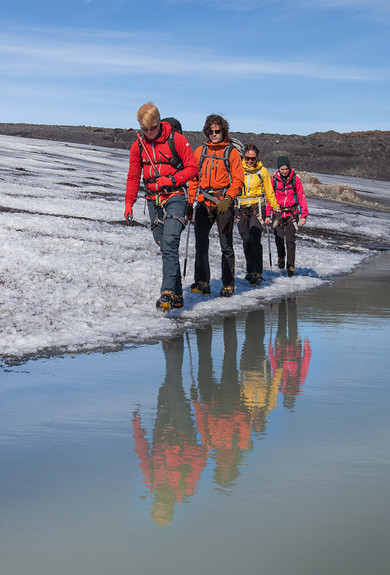 Off the Beaten Track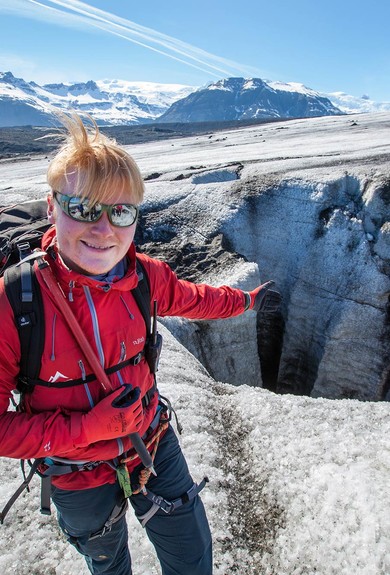 Ice Formations and Moulins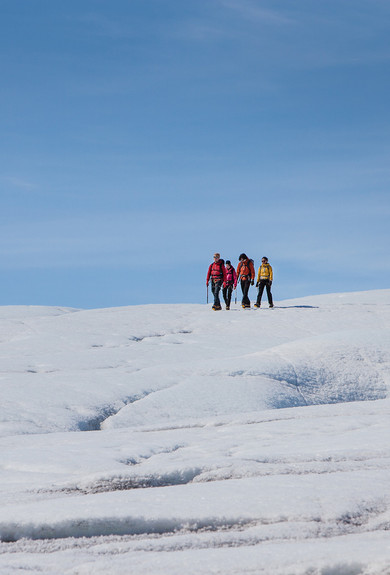 Vatnajökull Ice Cap
Included
Experienced and qualified guide

Transport

Glacier gear

Safety equipment
Not Included
Rain gear

Hiking boots

Warm clothing

Lunch
Optional Extras
Rain gear (jacket or pants)

Hiking boots