Blue Ice Experience and the Glacier Lagoon
Why should you have to choose between going a Glacier Walk and taking a boat ride in a glacier lagoon filled with icebergs? We don't think you should, so we combined these two popular activities for you to enjoy.
Tour code: IMG26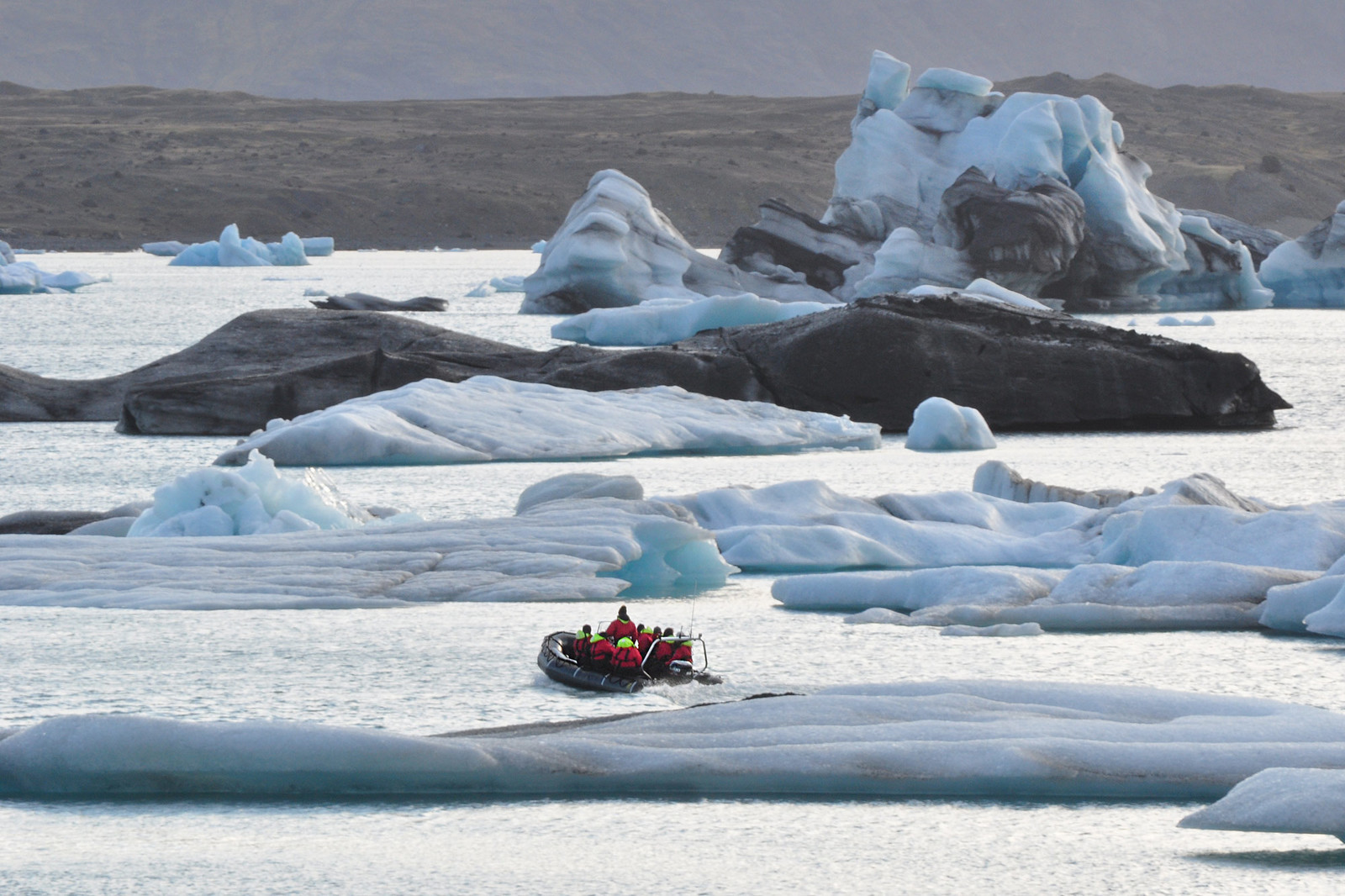 Combine a Glacier Walk and Boat Ride for an Adventurous Day
Your epic combo tour will start off with meeting one of our certified and experienced glacier guides at our hut in Skaftafell. After being fitted with crampons, a harness and an ice axe, your guide will transport you to the edge of the glacier. Once you arrive at the glacier, be ready to strap on your crampons and step on a stunning ice field. This vast landscape of glacier ice spreads out in every direction. You'll witness the blue and white color of the ice that has made the glacier so famous. As your guide safely leads you farther into the glacier to view deep crevasses and ice sculptures, all you can hear are crampons rhythmically crunching into the surface of thick, hard ice. While taking a moment to breathe in the cool, fresh air, it might hit you that this vast landscape goes far beyond what your eyes can see. This icy giant might be receding but its size still makes humans look like tiny specs on earth.
After marveling at this natural ice formations on the glacier, your adventure continues with a journey to the Fjallsárlón glacier lagoon. From the shore, you can see clear, blue and white icebergs of all sizes floating in the lagoon. Once you board the zodiac boat and you move away from the shore, it becomes apparent that the icebergs in the water are much larger than what they appear from land. As the boat zigzags between icebergs the size of houses, you can capture memories of the fascinating nature around you. Following the boat tour,  you continue east to the famous Jökulsárlón glacier lagoon. There, you'll continue exploring the landscape sculpted and dominated by the glaciers. Before heading back to Skaftafell, we go down to the black sand beach to take a closer look at the icebergs that have floated all the way from the glacier lagoon and into the Atlantic Ocean. This perfect combination tour is packed with fun activities and breathtaking scenery.
*Due to safety reasons, we are currently not operating glacier tours on Svínafellsjökull glacier. Other beautiful glacier outlets will be explored in the meantime.
*The Skaftafell parking lot fee is not included in the tour price.
Tour Overview
Difficulty

Easy

Easy

Accessible to all people in good health.

Meeting Point

Icelandic Mountain Guides Sales Lodge in Skaftafell (next to the National Park Visitor Center)

8
Customer Reviews
"Terrific tour with an amazing guide. Worth every penny. Spent the morning walking on the glacier and the afternoon on the boat, followed by a drive to Jokursull (spl?) where we saw the icebergs in the lagoon. Each of these three experiences was amazing in its own right and it was great to find a tour that combined all three of them. I would do this tour again in a second. Taking the boat in the lagoon is not to be missed, the power of nature is truly awesome. This tour felt very natural and immersive, i/e it does not make you feel like a tourist. The group was small and friendly - all active people who enjoyed nature."
Marc, USA — 2017-08-28

Tour Highlights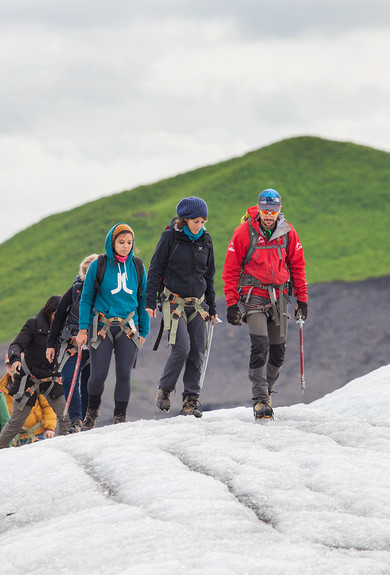 Glacier Walk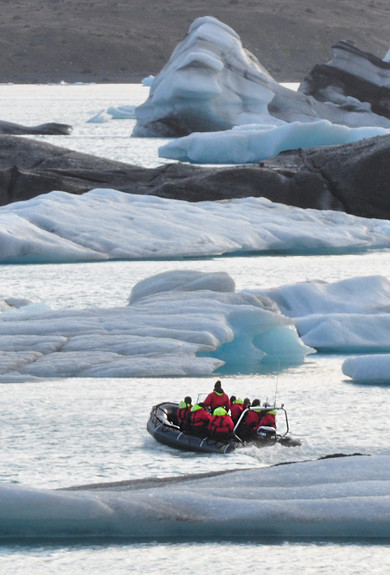 Zodiac Tour on Fjallsárlón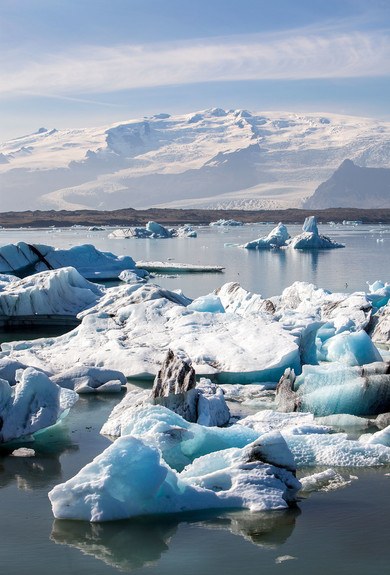 Glacier Lagoon
Diamond Beach
Included
Experienced and qualified guide

Transport

Glacier gear

Safety equipment

A Zodiac tour on Fjallsárlón glacier lagoon

A visit to Jökulsárlón glacier lagoon
Not Included
Rain gear

Hiking boots

Warm clothing

Lunch
Optional Extras
Rain gear (jacket or pants)

Hiking boots