From Reykjavík
Hot Springs & Lava Cave
Discover the Hengill Volcano geothermal area on an easy hike, travel into the lava caves of the Icelandic underground and enjoy a bath in Reykjadalur's steamy natural stream on this one day adventure from Reykjavík.
Tour code: IMG06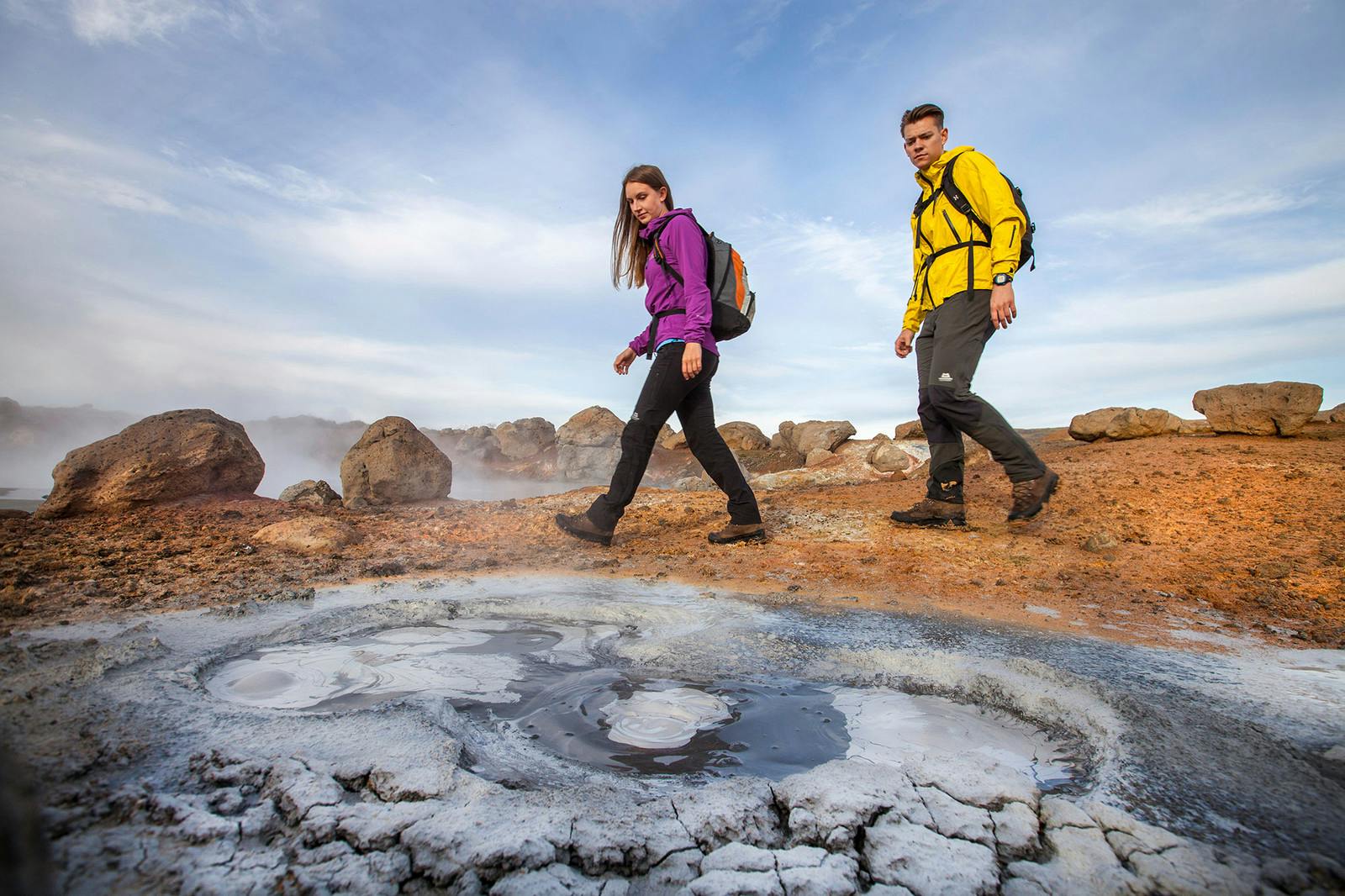 Experience Hiking, Caving & a Soothing Hot Springs Bath All in One Day
Explore the famous Hengill Volcano and  the Icelandic underground on this day tour. The journey begins by venturing into one of the many lava caves in the Bláfjöll mountain range, just east of Reykjavík. You will find out how lava caves are formed and discover a wealth of geological formations, including stalagmites and stalactites.
After enjoying the hidden beauties of the underground, we head to the Hengill geothermal area. There, you take an easy hike in magnificently ethereal surroundings that feature hot springs and bubbling mud pools that await your exploration. The hike continues down through Reykjadalur, the Smokey Valley, where it is possible to enjoy a natural bath in a warm stream.
See the Hot Springs and Lava Cave video
Tour Overview
Difficulty

Easy

Easy

Accessible to all people in good health. Some tours involve walking for total of 1-4 hrs, sometimes on uneven terrain. These tours are most often with out carrying any or very little weight.

8
Customer Reviews
We joined a one day tour to visit the lava cave and got sprint today. Our tour guide was fantastic. He explained a lot of Icelandic nature alone the way and he took us for the hot spring first then a coffee break then visit the lava cave. The hike to the hot spring is very scenic. Beautiful green Icelandic landscape with geothermal activities along the way...The natural hot spring was so relaxing. My skin felt very soft afterwards. The lava cave is very cool as well... Overall a great day hiking, caving and enjoying hot spring.
Tour Highlights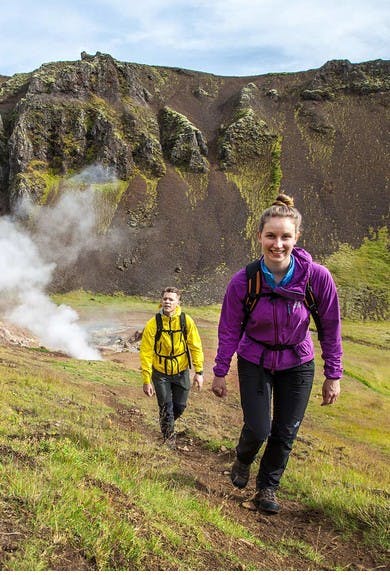 Reykjadalur Hike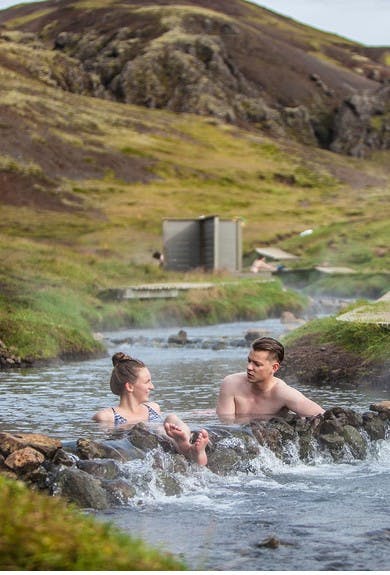 Hot Spring Bathing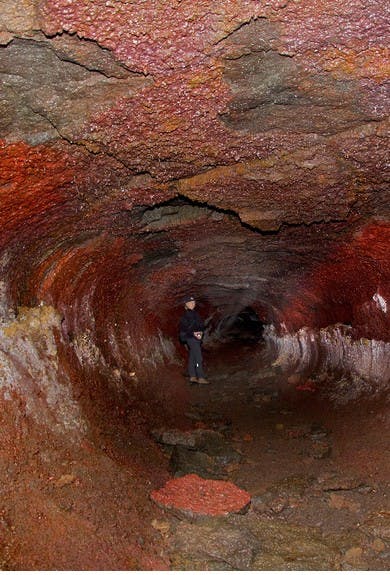 Lava Cave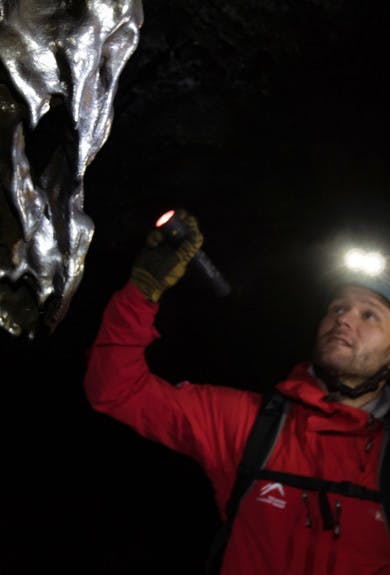 Stalagmites and Stalactites
Included
Experienced and qualified guide

Transport

Helmets

Headlamps
Not Included
Rain gear

Good shoes

Warm clothing

Lunch

Bathing suit and towel