Greenland Tours
Kingdom of Icebergs
Enjoy the freedom of discovering West Greenland at your own pace during this 8-day self-guided tour.
Tour code: GRL203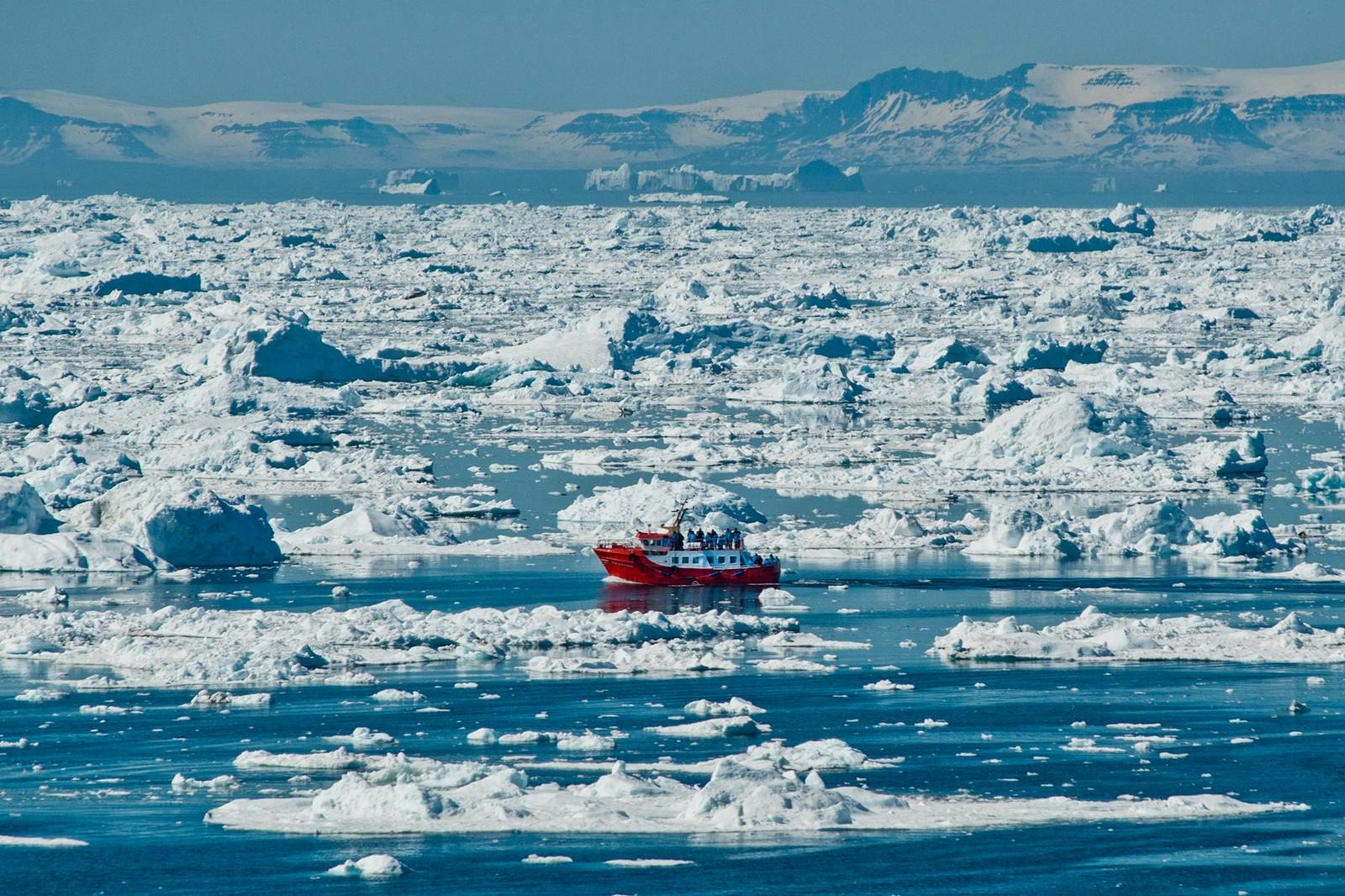 A Self-guided Tour For All Adventurers & Independent Souls
Everything starts with your flight from from Reykjavík to Ilulissat. After you've settled in, the first afternoon begins with a visit to the town and a short walk to the the UNESCO World Heritage Site - Ilulissat Icefjord.
The next three days are devoted to the beautiful town Ilimanaq. Ilimanaq has in recent years been restoring their colonial history and showing pride rather than resentment over it. The heart of this project is the restoration of commander Paul Egede's house from 1751 and the construction of beautiful lodges by the icefjord. This is a perfect place to dive into the curious history of Greenland, while being surrounded by the beautiful landscapes and whales that attracted the Europeans to begin with.
After returning to Ilulissat, you'll have a day to go on a whale watching tour and a day for hiking along the ice filled Kangia fjord (Ilulissat Icefjord). A free day in Ilulissat gives you the opportunity to visit the very interesting museum of Ilulissat or to take on additional optional tours, like sightseeing the UNESCO area by plane, going on a guided town walk, as well as learning more about the history and life in this charming town. You can also visit a small Inuit village before flying back to Reykjavík.
This self guided tour allows you to enjoy the freedom of travelling on your own while we take care of your hectic travel plans. We have arranged transfers and accommodations just for you! Plus, you get a day-to-day itinerary, maps and a detailed road book where we'll even throw in some great tips that only our certified professional guides know!
Tour Overview
Difficulty

Moderate

Moderate Difficulty

Accessible to all those in good health, who are doing some sport regularly and who are used to all-terrain walks. 2-6 hours walking per day, without much carrying.

Meeting Point

Reykjavík domestic airport

Accommodation

Hotel, guesthouse or hostel
Customer Reviews
"Thank you so much for the trip… it has been really amazing… I would even say that it has been the best trip I have ever made!!! I wouldn't change a comma of the trip..."
Daniel, Spain —
Tour Highlights
UNESCO World Heritage Site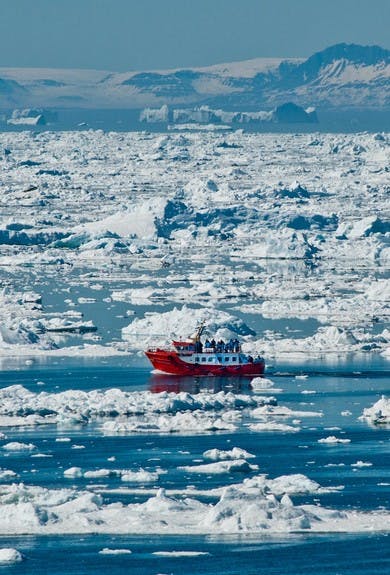 Sail among the icebergs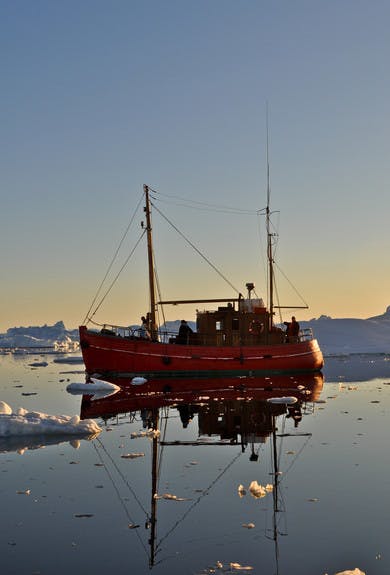 Enjoy sunset over the Icefjord
Included
Hotel, guesthouse or hostel accommodation (4 nights)

Luxury cabin at a glacier lodge (2 nights)

Flights (Reykjavík - Ilulissat/Ilulissat - Reykjavík)

Full day boat tour to Eqi calving glacier (with lunch)

Whale watching excursion

Maps

Road book
Not Included
Meals (other that stated in your final proposal)
Optional Extras
Boat tours among the icebergs or to a hunter's village

Kayaking from Ilulissat or Ilimanq

Tour to Oqaatust (Rodebay) - village life

Dog sledding on Disko Island

Helicopter and flight seeing

Hiking tours, city walk or meet the locals