From Reykjavík
Lava Cave Exploration
Embark on a half-day lava cave adventure right outside of Reykjavík.
Tour code: IMG10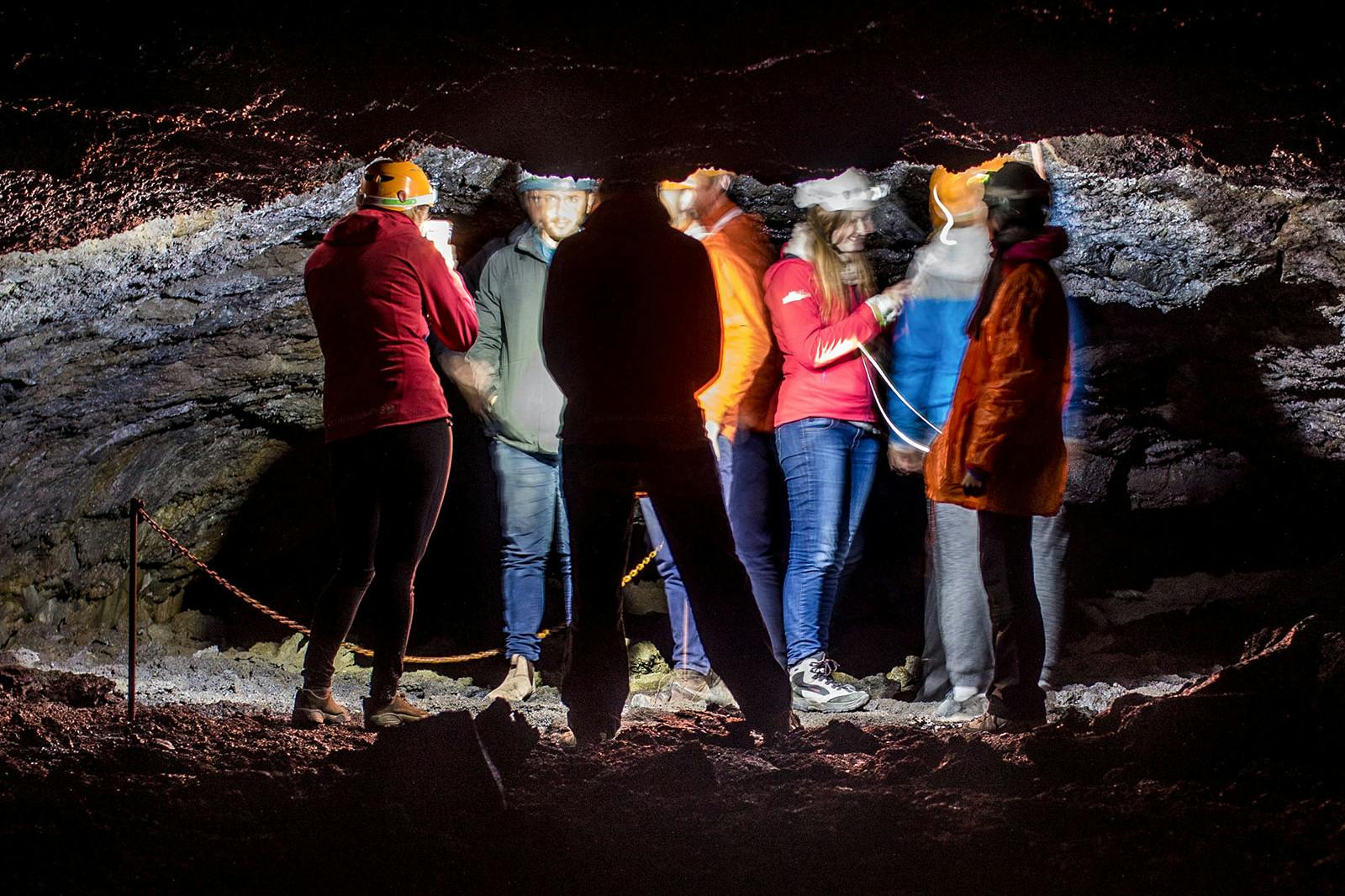 Explore the Geological Wonders of a Lava Cave in Iceland
On this half-day, year-round caving adventure, we explore a fascinating lava cave on the outskirts of Reykjavík. As we make our way into the cave, we discover the beauty of stalagmites and stalactites, learn more about the formation of lava caves and understand how they have played a part in many different Icelandic myths throughout the centuries. During late winter, guests can sometimes see beautiful ice formations inside the cave. Just getting into the cave when snow has built up can be a small adventure.
The trip is suitable for most people but in order to finish a round trip in the lava cave, people must be ready to crawl and bend down for a short distance. This trip is a great introduction to Icelandic lava caves and it gives you plenty of time to explore and go on other adventures in the afternoon.
Tour Overview
Difficulty

Easy

Easy

Accessible to all people in good health. Some tours involve walking for total of 1-4 hrs, sometimes on uneven terrain. These tours are most often with out carrying any or very little weight.

8
Customer Reviews
We chose it because it was kind of totally different from everything else we had planned for this trip. I mean, how often does one get to hike through a lava cave?!...Our tour guide was very knowledgeable and he explained so much to us about how the cave was formed and how long it has been there. It was really cool to see the cave because it seemed so hidden away.
Tour Highlights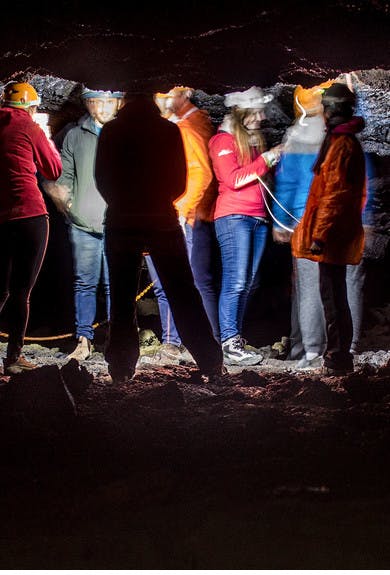 Lava Cave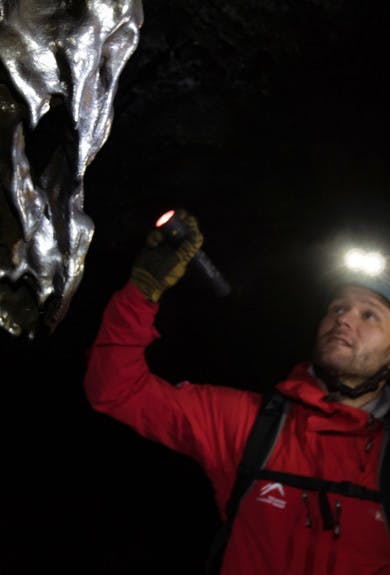 Stalactites/Stalagmites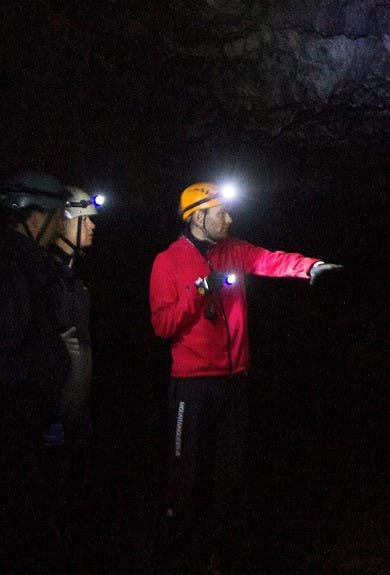 Knowledgeable Guide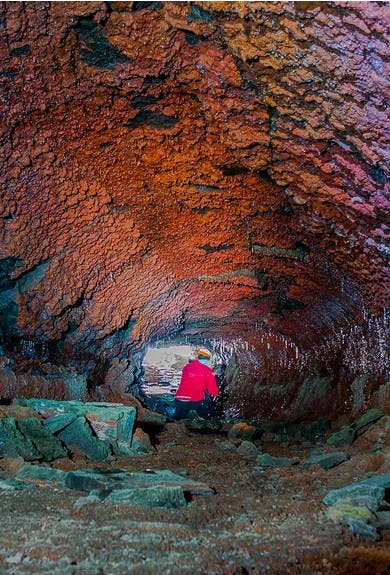 Colorful Lavatube
Included
Experienced and qualified guide

Transport

Helmets

Headlamps
Not Included
Rain gear

Hiking boots

Warm clothing

Snacks
Optional Extras
Rain gear (jacket or pants)

Hiking boots