Expeditions
The North Pole - Skiing the Last Degree
Exclusive cross country ski expedition to the North Pole
Price from: 65.000 EUR
Tour code: EXP04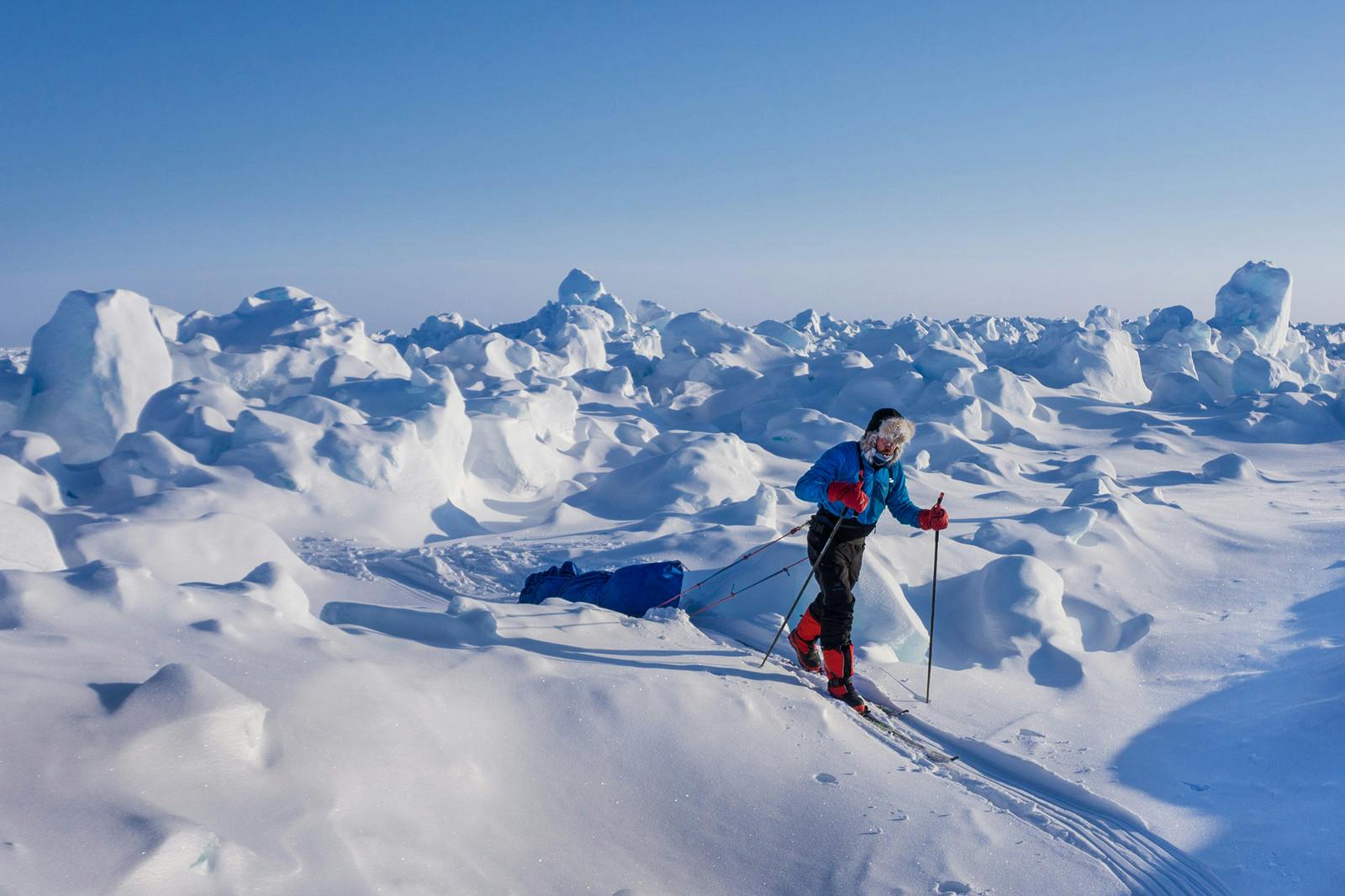 Explore the North Pole in all its Glory
Icelandic Mountain Guides offer an exclusive cross-country ski expedition to the North Pole, a truly magnificent polar journey, skiing the last degree of the world. As the climate gets warmer, it will not be for long that a unique polar travel like this is possible since the floating sea ice is tragically getting thinner every year.
To make the travel safer and more comfortable, one guide takes only two participants and we only offer four places each year.
In the impressive and ever-changing environment of this polar region, we ski the last degree (111 km / 68 mi) right to the one and the only North Pole. We go in April, the short window after the sun has gone above the horizon but before the ice has started to melt too much. Shadows from the broken surfaces of the ice are long and the light is beautiful.
The expedition starts on the island of Svalbard (formerly known as Spitsbergen). There are daily flights between Oslo and Longyerbyen. The guide will welcome you on arrival and take you to your preferred hotel where you will stay the first three nights.
The adventure begins with two days of polar travel training before we continue with our North Pole mission. We fly with a Russian cargo plane that lands on a blue ice runway made on the polar ice. From there a helicopter takes us further, to the point where we start our last degree journey.
The surface is often uneven and ever-changing. It ranges from large old flat and snow covered ice sheets to newly broken surfaces. Pressure ridges form when the large ice sheets are pressed together and end up on top of each other. In some places, we could find sections of open water or recently frozen sea ice.
As the polar ice is drifting and open water can force us to take detours in order to find a safe way to continue our journey, the time it takes to reach the North Pole can wary from six to nine days. Active walking time ranges from five to seven hours a day. The walking is strenuous and the terrain is demanding. This expedition is only for people in good mental and physical shape.
We walk on cross-country skis with skins attached to them. For good downhill skiers, a cross-country skiing experience is not required but for those with no skiing experience, we recommend a two days preparation course before the expedition starts.
Choosing the right equipment and appropriate clothing is important. We supply you with detailed equipment list recommending what to get.
Tour Overview
Difficulty

Strenuous

Strenuous

Only suitable for people physically and psychologically prepared for highly engaging experience. Expedition level. Often involves carrying your own gear.

18

Total Distance

One degree from 89°N to 90°N or 60 nautical miles (111 km/68 mi +/- drifting of the sea ice)
Tour Highlights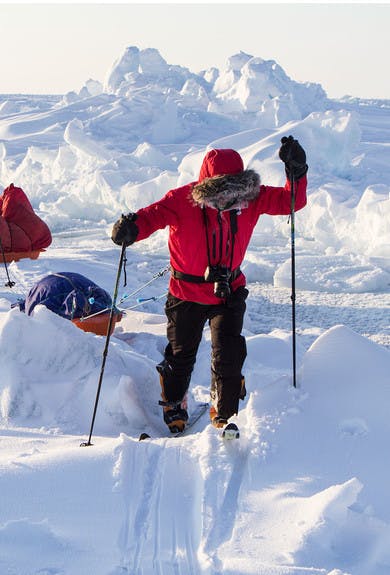 Magnifiscent Polar Journey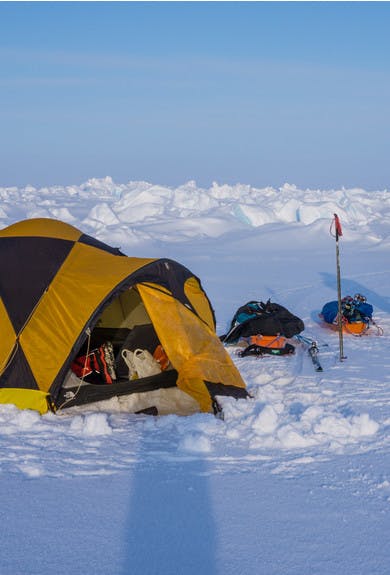 Amazing Icescapes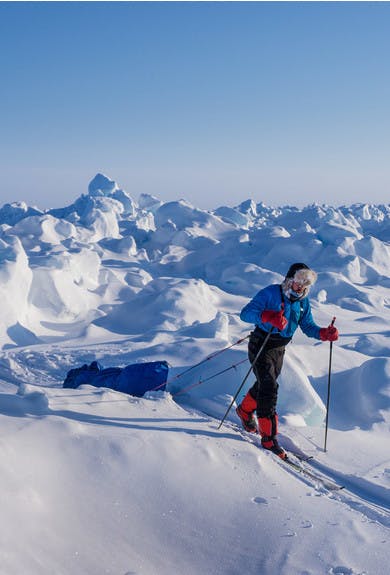 Awesome everchangeing polar envorinment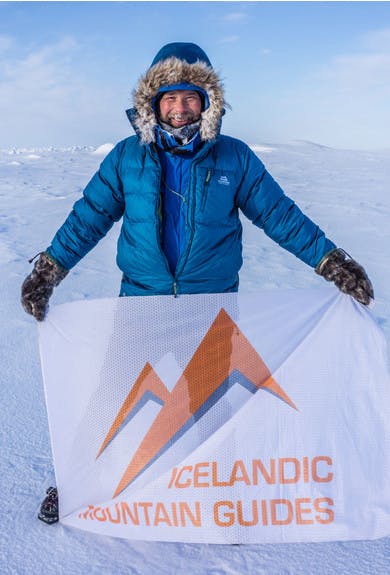 Reach the top if the world
Included
Experienced and qualified guide

Flights to blue ice runway and then to the starting point of the ski-journey

Transport on Svalbard

Camping accommodation

All food and cooking equipment

Pulkas/sledges
Not Included
Sleeping bag

Skiing equipment