Greenland Tours
From Sun Gate to Icefjord
This trip will instill peace and quiet in you as you take in the Greenland ice cap, a massive ice field, ancient and still. You will hear nothing but the crunch of your own boots and the wind moving over the landscape.
Tour code: GRL85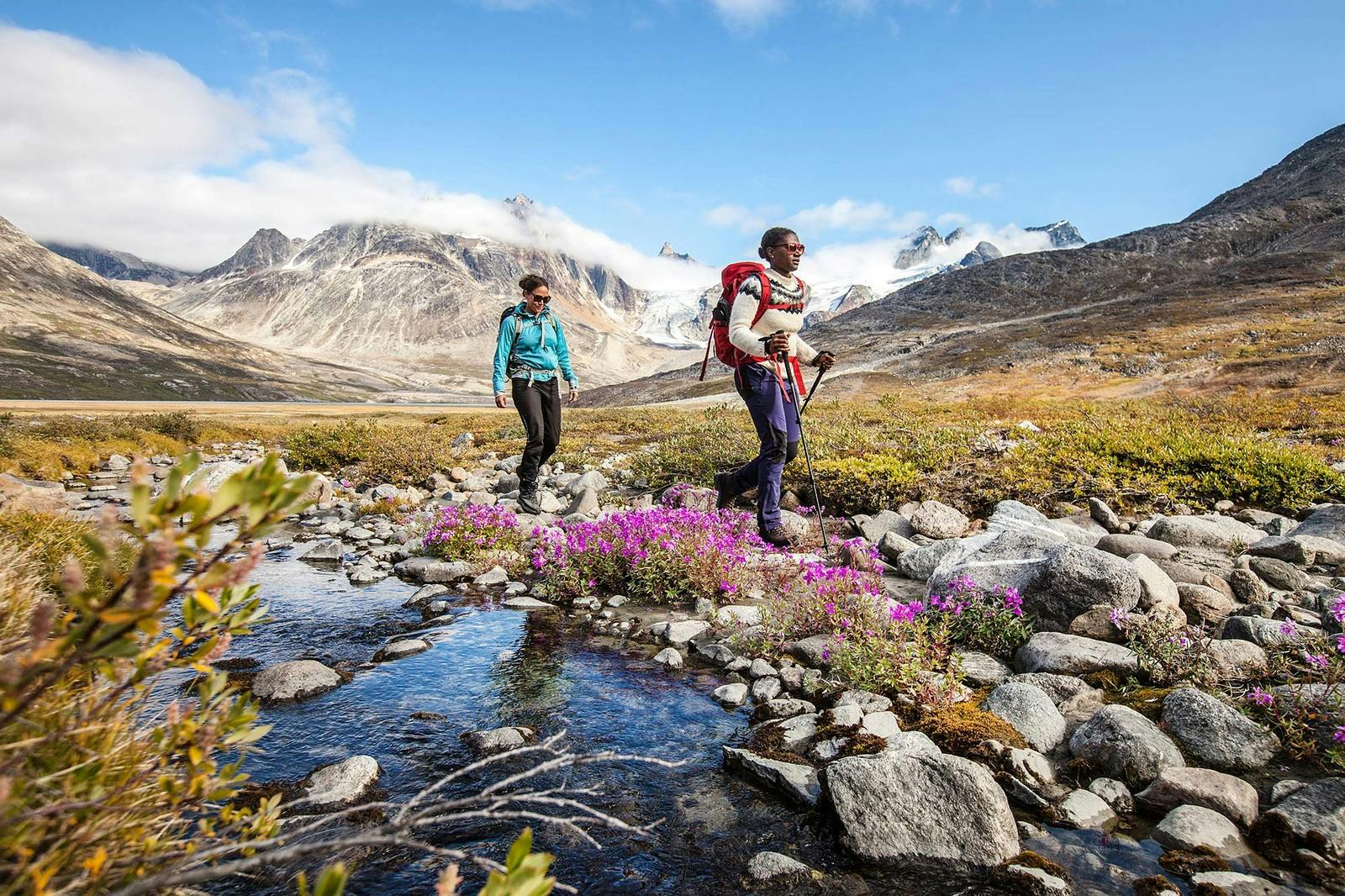 Trek Through East Greenland's Magnificent Nature
The deep fjords of East Greenland are extraordinary. Deep blue-green sea, steep granite mountains with sharp peaks, lush arctic vegetation around creeks, lakes and ice. Lots of ice! The Sermilik fjord, or the Ice fjord in the local's language, certainly lives up to its name, it is full of icebergs of all sizes. Several glaciers calve into the fjord and one of them, the Helheim glacier, is thought to be one of the fastest moving glaciers in the world. On the other side of the fjord, one can see the edge of the massif Greenland ice cap, the world's second biggest ice field. On this tour, we trek from the Qinnertivaq fjord over to the Sermilik fjord and over to the tiny hunters village Tiniteqilaaq. We will pass by a number of impressive alpine granite mountains, try to catch some trout in the sea, enjoy the stillness and quiet, admire the icebergs, tell stories and listen to stories. A unique adventure in breathtaking nature.
Tip! This tour can be combined with our Laugavegur Trek in Iceland for a full Iceland/Greenland experience.
Tour Overview
Difficulty

Challenging

Challenging

Suites those that are physically active and have some background in basic travelling in mountainous terrain with a backpack. 6 - 7 hrs walks per day.

Meeting Point

Reykjavík domestic airport

16
Customer Reviews
"Thank you so much for the trip… it has been really amazing… I would even say that it has been the best trip I have ever made!!! I wouldn't change a comma of the trip..."
Daniel, Spain —
Tour Highlights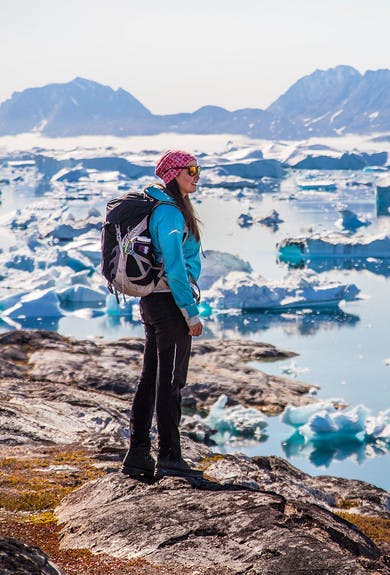 Hiking along the ice fjord in Greenland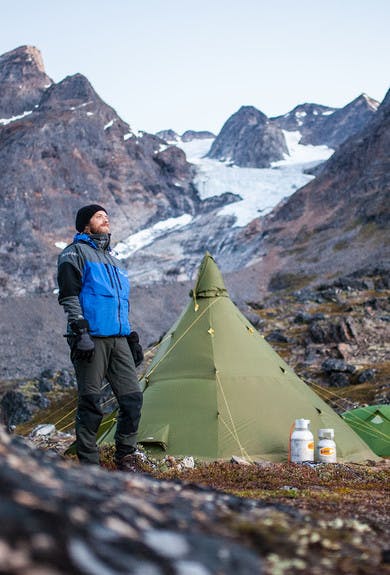 The great variety of landscapes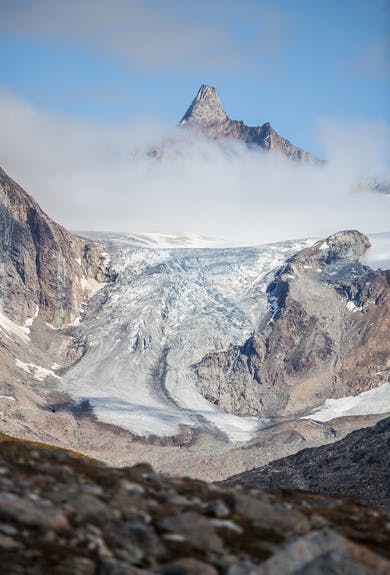 Hike under peaks and past glaciers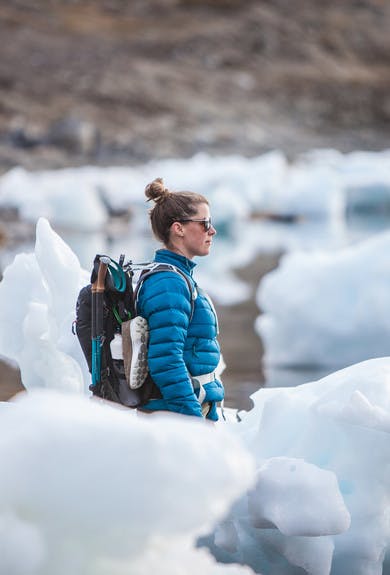 Spectacular Icebergs
Included
Experienced and qualified guide

Camping accommodation in two persons tent (4 nights)

Hostel in Kulusuk (1 night)

Boat transfer at beginning and end of trek

Breakfast (5), Lunch (4), Dinner (5)

Transfer of luggage between camps
Not Included
Flights Reykjavík - Kulusuk - Reykjavík

Sleeping bag

Personal equipment

Insurance

Expenses
Optional Extras
Flights Reykjavík - Kulusuk - Reykjavík

Sleeping bag