Greenland Tours
Unplugged Wilderness
Enjoy pure nature, silence and an impressive Alpine landscape. Come and let Greenland renew your sense of wonder!
Tour code: GRL81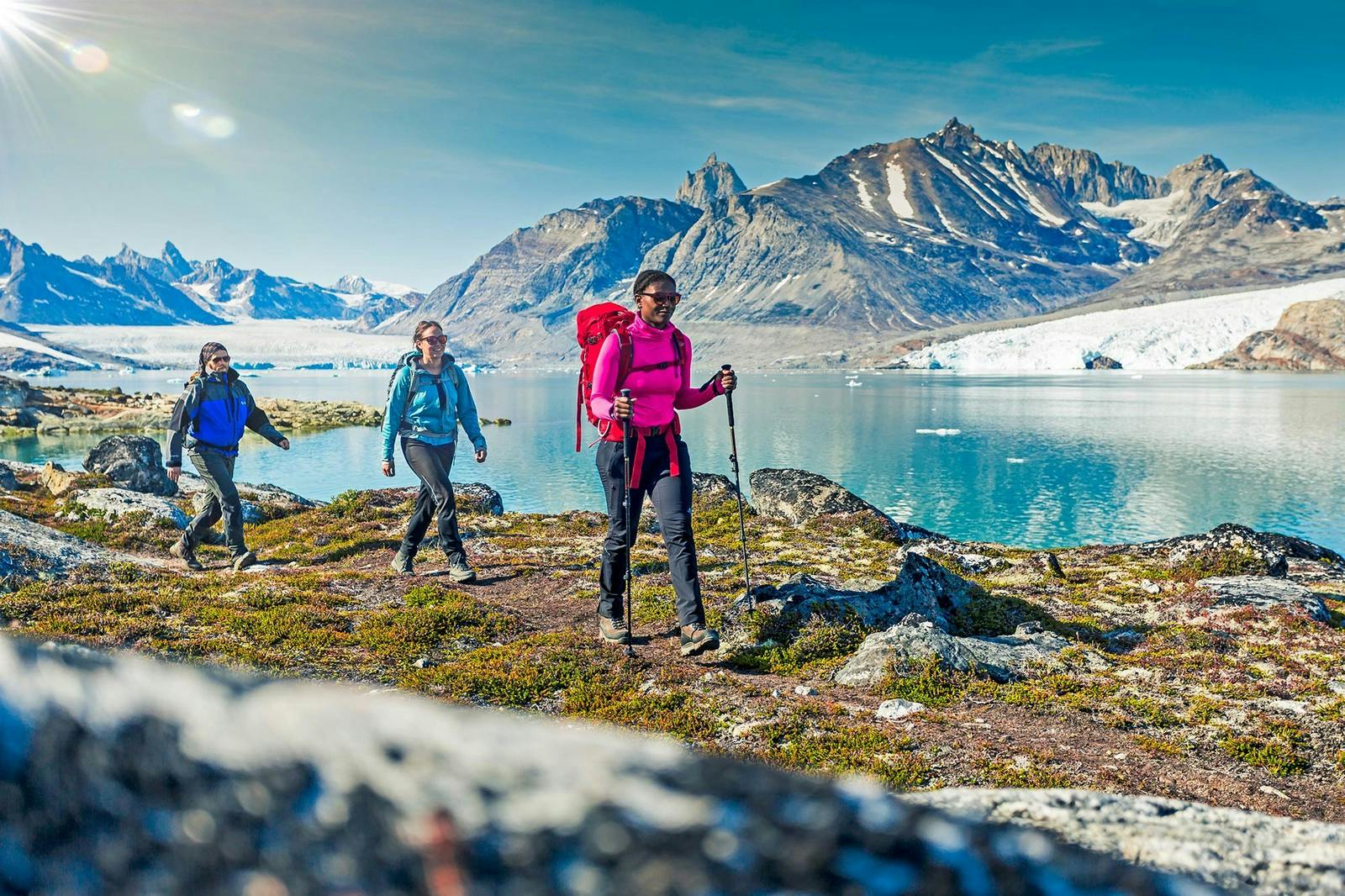 Immerse in East Greenland's Unspoiled Nature
Discover the most wild and remote places in East Greenland on this extraordinary trek. Here, the mountains are steeper, the icebergs more abundant. The local Inuits stay close to their origin, as their survival is still dependent on their fishing and hunting successes. Deep fjords and floating icebergs create the perfect Arctic atmosphere for an unforgettable journey. On this amazing trekking tour, you will enjoy the sights of this breathtaking landscape from the valleys and at the top of small peaks. The tour includes the must-see Karale fjord, as well as the remote, but fantastic, Tasiilaq fjord.
This area is relatively easy to access, yet still remote. You will have the opportunity to experience Greenland's peaceful nature without an extremely difficult trek to reach such unique isolation. At night, you will enjoy delicious meals and relax in a cozy tent while the crackling sounds from nearby icebergs lull you to sleep.
Although the area is isolated and unspoiled, the hike is not technically demanding. There are some challenging spots along the way, but a seasoned hiker will not have a problem, especially with the guidance of our highly experienced and knowledgeable guides. Travel for the beginning and end of the trek is by boats. We also use them for luggage transport between campsites, so you can enjoy trekking in peaceful nature and unique isolation without the labor of carrying heavy packs.
Tour Overview
Difficulty

Demanding

Demanding

Demanding some effort and certain endurance. Good health and some hiking experience is required. 6-8 hours walk per day. Often involves carrying your own gear.

Meeting Point

Reykjavík domestic airport

16
Customer Reviews
If you love trekking in remote places, the Unplugged Wilderness Trek with Greenland Adventures by Icelandic Mountain Guides is definitely one you should do. It doesn't get much more remote than East Greenland, and spending 12 days in this incredible landscape where there are no trails and no other people is an awesome experience.
Tour Highlights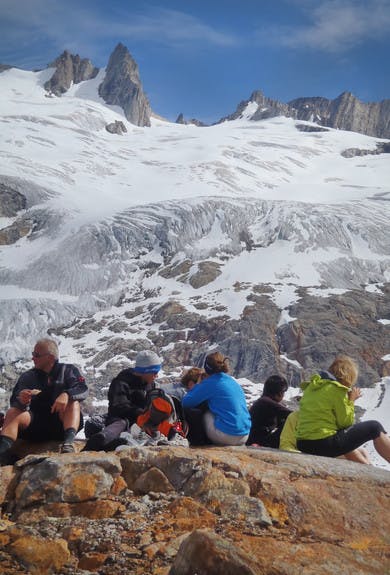 Trek along fjords under high peaks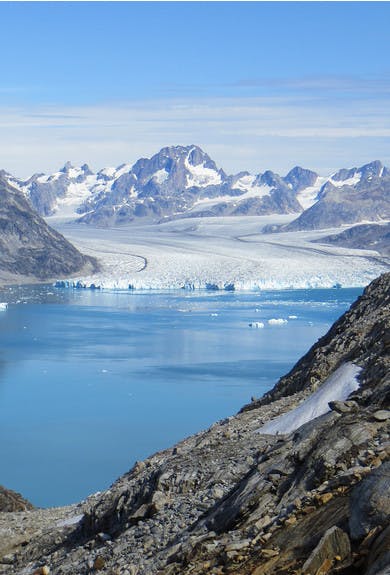 The famous Karale Icefjord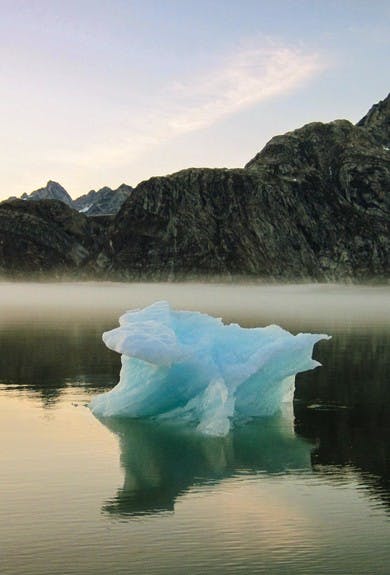 Space, silence and immense nature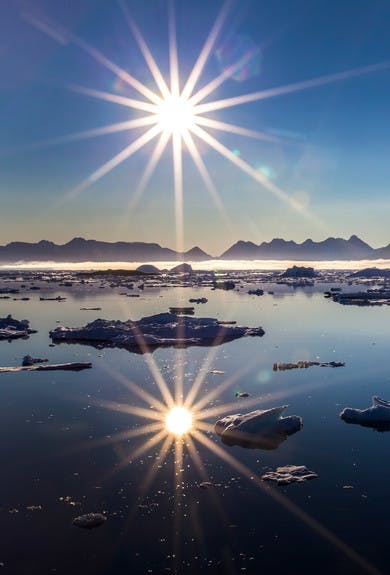 Remote wilderness
Included
Experienced and qualified guide

Camping accommodation in two persons tent (8 nights)

Hut sleeping bag accommodation in dormitories (2 nights)

Hostel sleeping bag accommodation in dormitories (1 night)

Boat transfer at beginning and end of trek

Breakfast (11), Lunch (10), Dinner (11)

Transfer of luggage between camps
Not Included
Flights Reykjavík - Kulusuk - Reykjavík

Sleeping bag

Personal equipment

Insurance

Expenses
Optional Extras
Sleeping bag

Flights Reykjavík - Kulusuk - Reykjavík