Adventurer of the Week: Benjamin's hike to the peak
 Benjamin Hardman is no stranger to Iceland. He moved to Iceland a few years ago from the other side of the planet, Perth, Australia. Benjamin has produced outstanding photography during his time in Iceland and his keen eye for the raw beauty of the Icelandic nature is captured in his mesmerizing photographs. Benjamin joined Icelandic Mountain Guides for a tour and he was generous enough to sit down with us and chat about his experience of the tour.
How long was your stay? Did you travel solo or with a group?
Benjamin: It was one day. We were 6 in the group and 2 guides. One guy went down at the start of the tour so we became 5 people. Then 4 went up to the top and I stayed behind on the plateau.
 Which tour did you take and why did you choose it?
So we did Hvannadalshnjukur summit attempt.
How was it?
It was extremely overwhelming for me being new to mountaineering. I found it both hard but also a new experience, something I had never been through before – which made it so incredible. It was quite spiritual time exploring my mind – like we were hiking for so long – and I don't think I had hiked for such a long time before – 9 hours to the top – and by the top part of the climb, I was so tired, I don't think I have been in that state before. It was a spiritual experience learning about that. But yet, I wasn't so sore afterward but I think it was my mind – the mental travel. I found it to be an incredibly emotional experience going up there. We got up to the 1800m mark and then there was a limited weather window left so it was like if we wanted to make it to the top, we had to absolutely smash it. So we decided that I was going to stay behind at the plateau and the others of the group tried to go to the top– but unfortunately, the weather came in and it was impossible for them to make it to the top. The fact that I was able to wait behind on the plateau opened up opportunities for photography that I wouldn't have otherwise had so it worked out really well for me. I got some amazing images with my drone up there.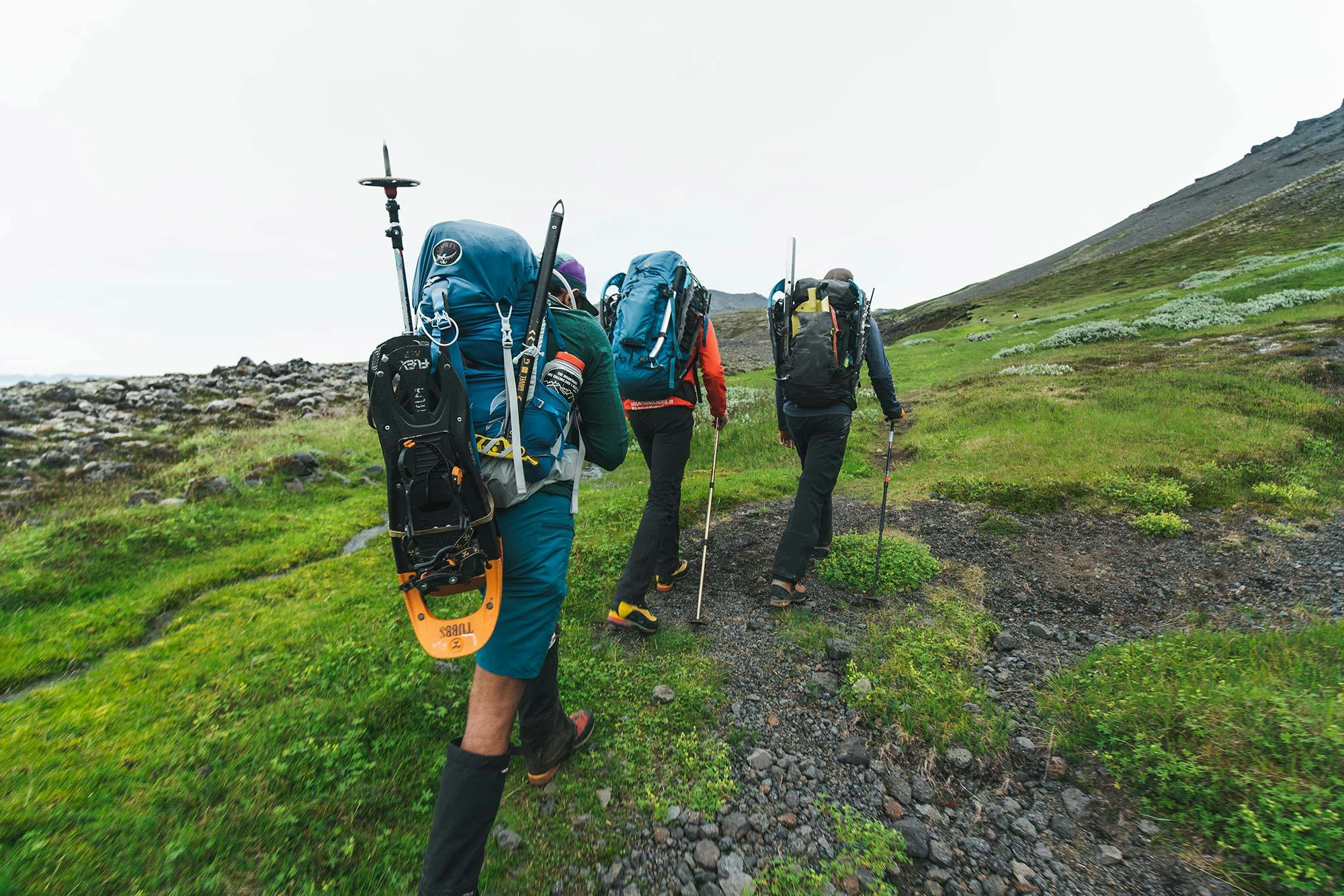 Why this tour? Or this peak?
I always looked at this peak and wondered what it was like to be up there and in that area. So that drew me to that tour. And also, I have been very interested in that type of climbing – like long distance and physical climbing so this was a good chance to try and see that for myself.
Did you train before?
Yeah, I hike all the time but not these lengths. A lot of the hikes I do are in Þórsmörk and the smaller mountain peaks. So I never had the chance to test my limits like that before. It was a learning curve and I think this tough mental journey teach you a lot.
 What is one thing you will always remember about your tour?
The view!  To go up for 3-4 hours of just going up a white hill and it doesn't have an end in sight. It is a never-ending hill of white – and then you just think it is over – there is another bit and then eventually, you go over this little hill and the whole view opens. It is such an overwhelming experience to see the view at that point.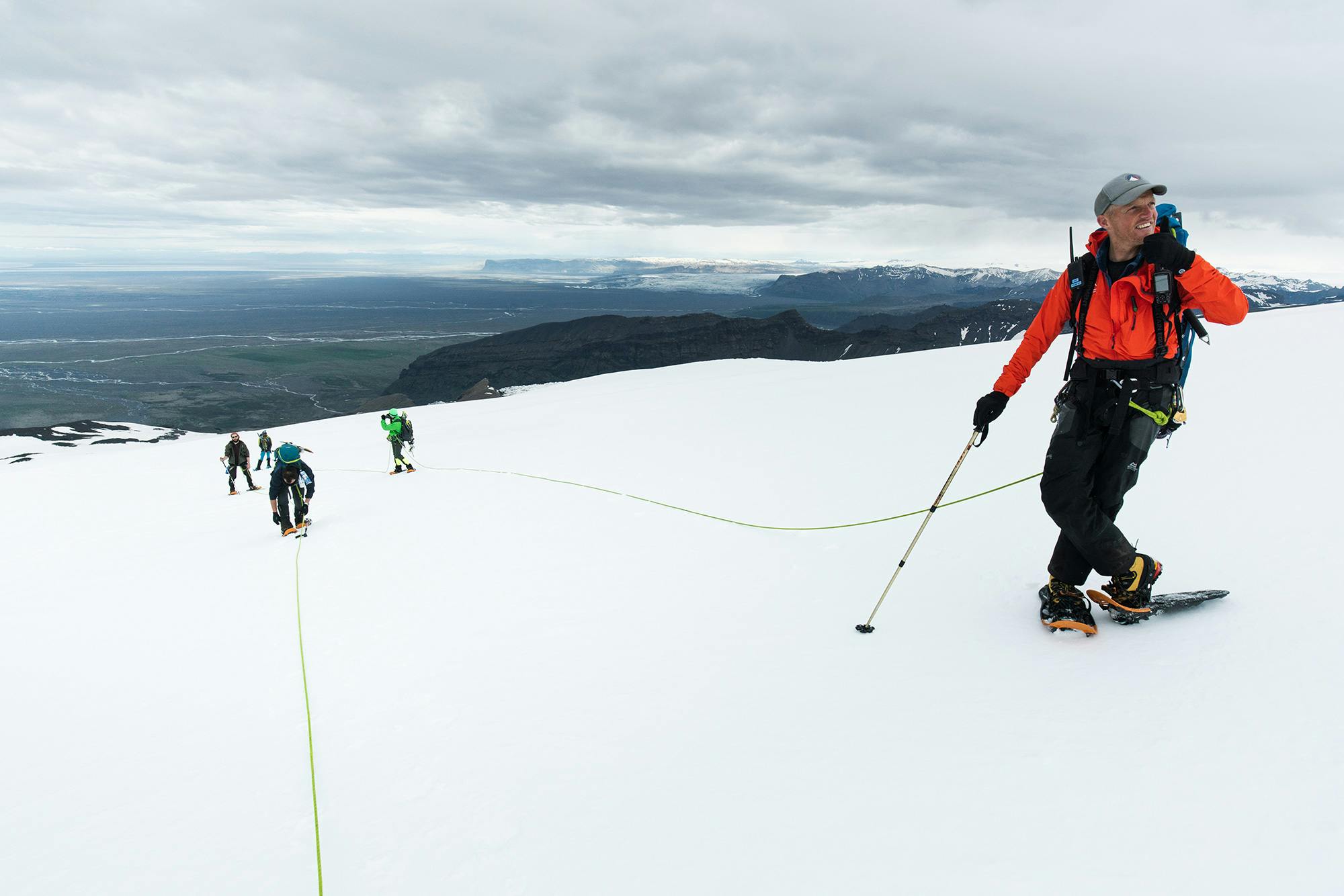 How would you describe the beauty?
Extremely desolate and lifeless – and endless white ice.
 What is something that you learned about Iceland that surprised you?
Well, what has surprised me that wouldn't surprise people at the first go is that the body's ability to get used to the extreme weather. Once you are surrounded by it for a long time, completely calm and you somewhat get happier being in extreme weather conditions. It makes me smile and excited. The weather creates the light and atmosphere that makes photography so good here, the clouds here and the intensity.
What tips do you have for people who want to visit Iceland?
Interact with the glacier – that is something I think that most people wouldn't have the opportunity to do before. And it is such an incredible experience to touch it, climb on it, or just be on it. To be in the presence of a large formation of ice that is naturally receding and disappearing. This experience is not timeless anymore as it will eventually going to end. Unless we do something about it. That is the beauty of taking photos of glaciers as you are capturing something that will one day only exist in a photo.
Whom do you admire and why?
I admire people that are actively trying to protect and preserve the Icelandic nature and glaciers, and the oceans. At the moment, that is something I am very passionate about, conservation in this country. I feel there is work that can be done and something we call do. Sharing information.
What is your favorite food?
I like pizza.
What is your favorite food on a mountain top?
 Having a slice of pizza would be extremely awesome.
What is your favorite journey? 
This journey was the most emotional journey so far. So in that sense, this journey has been the most memorable journey.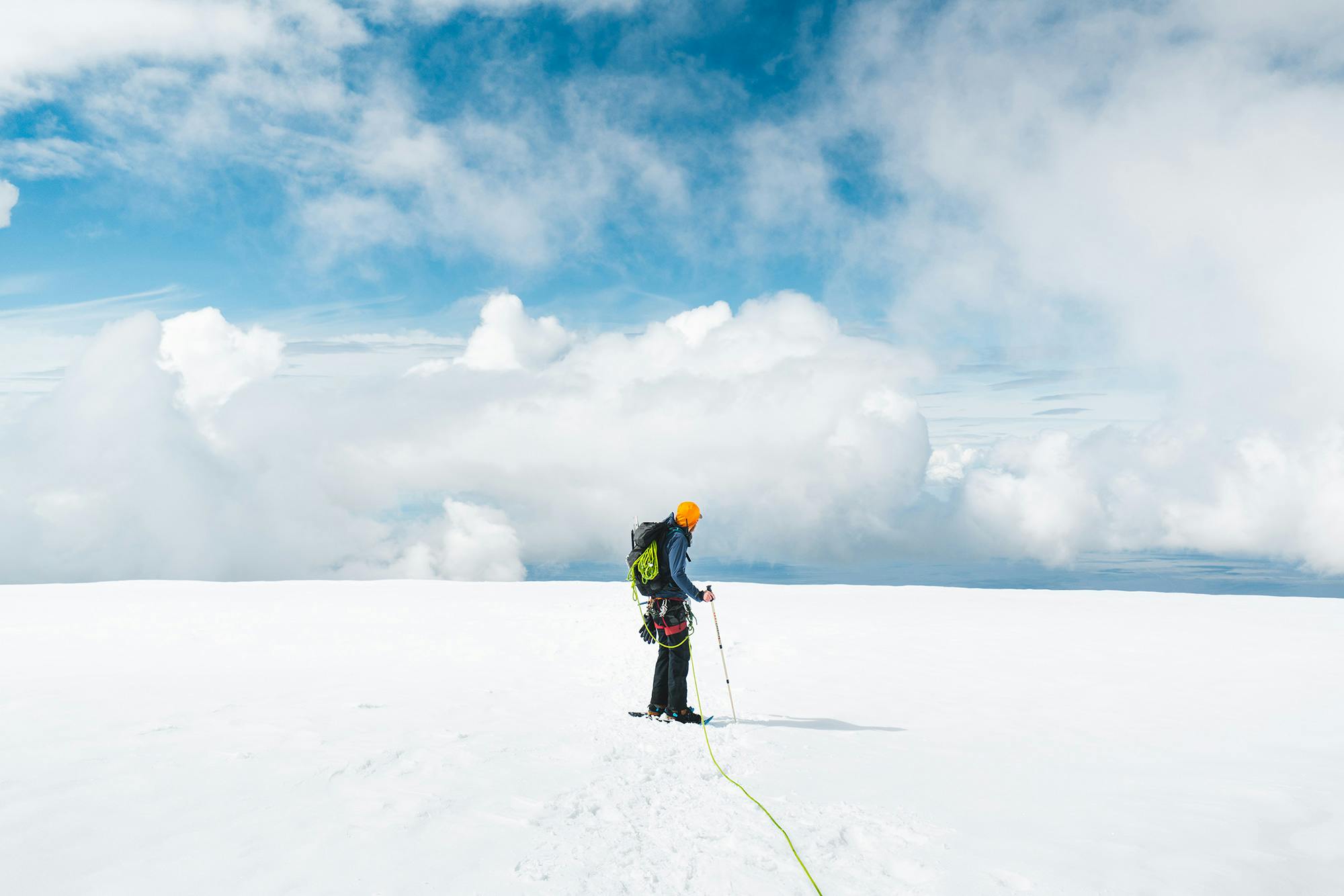 What is your greatest fear? 
That is a difficult one. I am always scared of losing control. For instance, I slid in my car down Eyjafjallajökull and I had no control. That was the first time I had no control. So yes, sliding on ice – that is my fear.
What makes you angry?
Seeing people disrupt nature. People littering on our ground. I am always in the tourist area so I see a lot of this. 
What makes you proud?
That it has been possible to follow my dream path – with a lot of hard work making it possible.
Which talent would you most like to have? 
Mountain climbing! I'd like to become a better hiker.
What do you consider your greatest achievement? 
To have revealed or perhaps, given the Icelandic nature a new identity.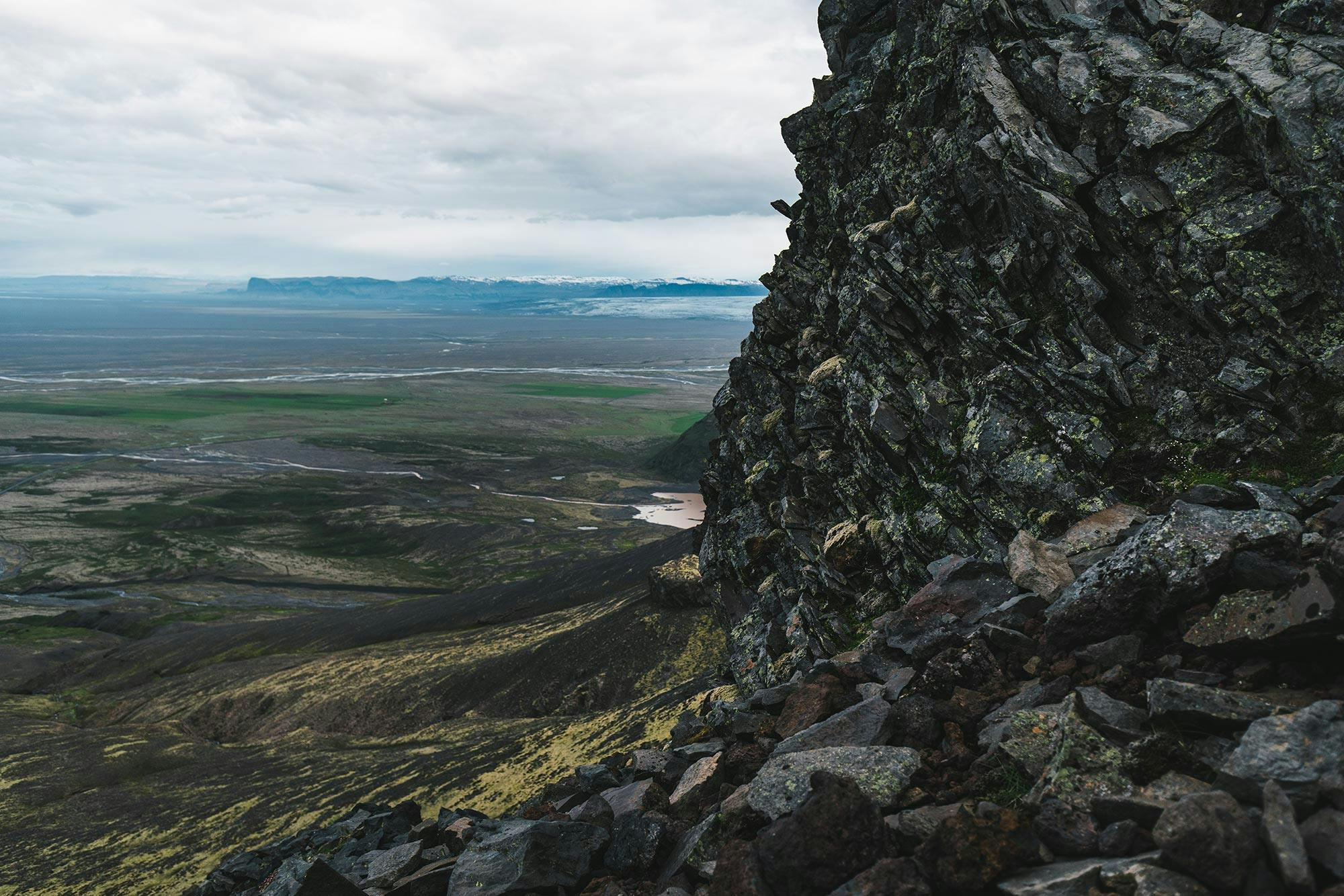 What is your most treasured possession? 
My camera.
What do you most value in people?
Kindness and respect.
 What adventure are you off to next? What is your next dream adventure?
I am going to try again next season to climb Hvannadalshnjukur. For sure. And I think this summer I'll use Fimmvörðuháls as a training ground. I also spend most of my summers in the highlands – that is my home. I feel most at home when I am far away in the highlands.
 We thank Benjamin for taking the time to chat to us and share his experience and wonderful photographs with us. We wish him all the best and please have a look at his stunning work on www.benjaminhardman.com
All photographs are by Benjamin Hardman.
About the Author
Inga Þórunn Waage
Inga Þórunn Waage is born in Iceland but has spent much of her adult life abroad in places such a South America, Australia, Barcelona, Dublin and her beloved Berlin. She has a BA and MA in English literature and is currently pursuing her Ph.D. in English Literature at the University of Iceland. She is married to a German artist and she has divided her life between Iceland and Germany for the past years - getting the best of both worlds. Her passion is for writing, wilderness, environmental preservation, horses, travel and the unknown. She is fortunate enough to be a part of the Icelandic Mountain Guide's team as she gets the opportunity to write about matters dear to her heart.
Subscribe to the Icelandic Mountain Guides Blog
Outdoor adventure in Iceland is our specialty. Subscribe to our free monthly newsletter to learn when to go, what to do and where to have the best adventures in Iceland.