Laugavegur Trail
Laugavegur & Fimmvörðuháls Combo Tour
The stunning Icelandic highlands from Landmannalaugar all the way to Skógar will capture your nature loving heart.
Tour code: IMG36
A Fantastic Combination of Iceland's Most Famous Treks
By combining two of Iceland's best known hikes, you get an unbelievable seven day trek through diverse natural landscapes. Your trek kicks off at the famous geothermal area of Landmannalaugar. Your knowledgeable and highly experienced guide will lead you over multicoloured hills and black sands, alongside small gullies and great canyons, through rich green valleys to Þorsmork, the valley of Thor. There the second part of the trek begins, up between gigantic glaciers, fo the craters on top of the pass and down to the other side, past wonderful waterfalls. Along the way, you will witness what makes the Icelandic highlands so special. After hiking over the fascinating terrain across Fimmvörðuháls, you will end the trek at the popular Skógarfoss waterfall. In the evenings, you will relax and rejuvenate in cozy mountain huts and enjoy delicious Icelandic meals. Embark on an adventure that effortlessly combines the true spirit of this part of the country.
See video from the Laugavegur Trail (Landmannalaugar - Þorsmörk) and from the Fimmvörðuháls Trek (Þórsmörk - Skogar).
If the departure you want is closed you can try to send us an email to [email protected] and we can see if we can fit you in.
See the Classic 5 day Laugavegur Trek and the 3 day Fimmvorduhals Trek
Read our Covid-19 health and safety guidelines for multi-day tours
Tour Overview
Difficulty

Challenging

Challenging

Suites those that are physically active and have some background in basic travelling in mountainous terrain with a backpack. 6 - 7 hrs walks per day.

14
Customer Reviews
Just finished the seven-day hut-to-hut trek from Landmannalaugar to Skogar via Thorsmörk. What an amazing experience. Not surprising, this is the most famous trek in Iceland and is regularly featured in 'world's best treks' lists. Icelandic Mountain Guides arranged everything from transport from Reykjavik to trailhead and back, luggage transfer from hut to hut, tasty and healthy food, and an experienced, knowledgeable guide. We were fortunate to have Sölvi as our guide. He had everything under control, and was an inexhaustible source of interesting information. Highly recommended!
Tour Highlights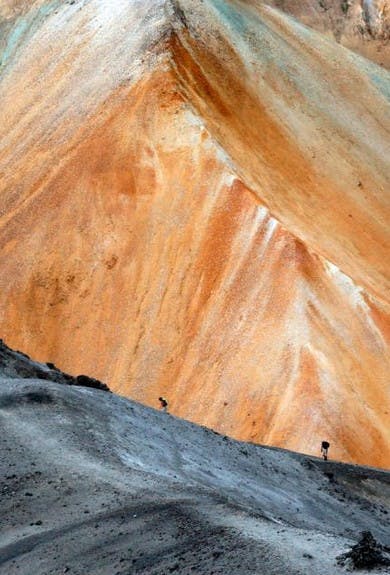 The Colorful Mountains of Landmannalaugar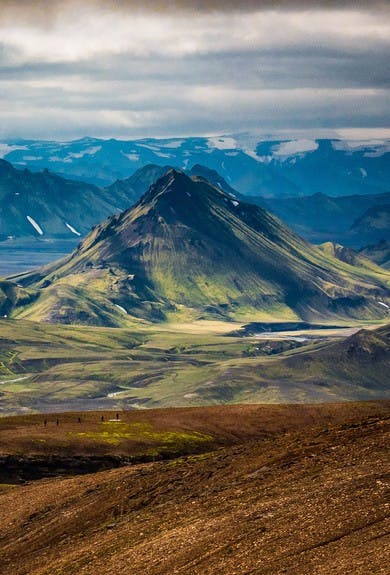 Contrasts of Black Sand and Green Moss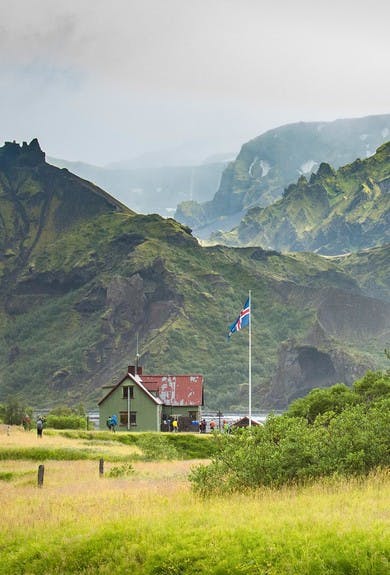 Lush Green Valley of Þórsmörk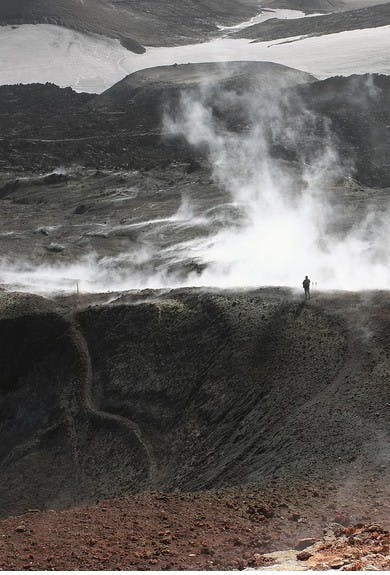 Volcanic Craters from 2010
Included
Experienced and qualified guide

Mountain hut sleeping bag accommodation in dormitories

Transport at the beginning and end of trek

Breakfast (6), Lunch (7), Dinner (6)

Sleeping bag (last 2 nights)

Transfer of luggage (first 4 days)
Not Included
Sleeping bag (first 4 nights)

Showers in huts (payable on site)

Transfer of luggage (last 3 days)
Optional Extras
Sleeping bag

Accommodation in Reykjavík before and after the tour