From Skaftafell
Full Day Glacier Adventure
Spend 6 hours immersed in an icy wonderland that features stunning ice sculptures, tunnels and deep crevasses on the glacier.
Tour code: SKF23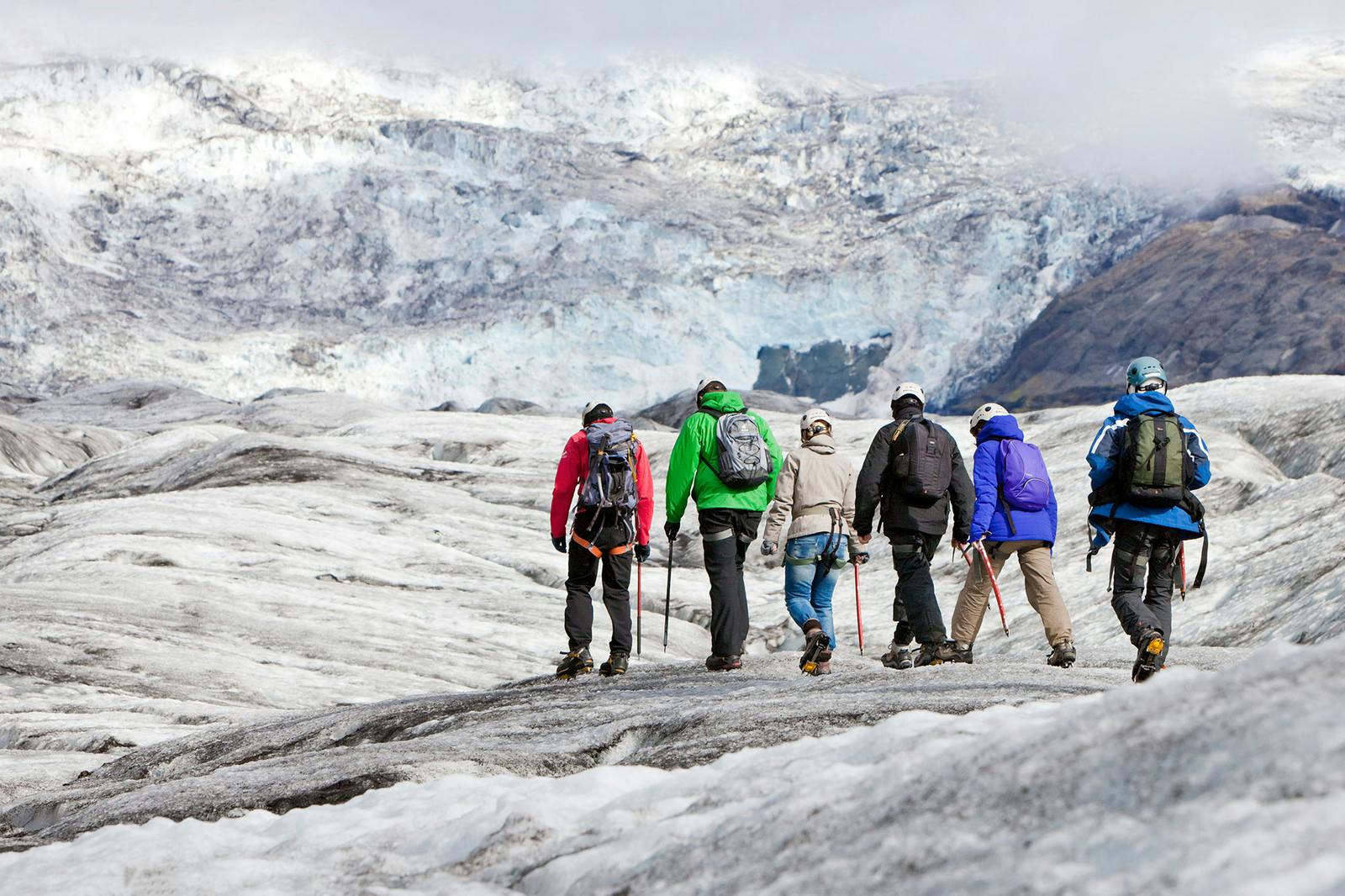 Get a Full Day Experience of A Glacial Wonderland
Wander through the majestic crevasses of a stunning outlet glacier. On this full day adventure you will hike up the glacier tongue deep into a glacier valley surrounded by steep glacier wall and high peeks . An experienced glacier guide will safely lead you into this frozen world and reveal to you the secrets of this largest glacier in Europe.
The outlet glaciers in Vatnajökull National Park are some of the jewels of Icelandic nature. This massive ice field, part of Europe's largest glacier, is home to spectacular scenery and an otherworldly landscape. Your day starts off with meeting your highly trained and experienced glacier guide in Skaftafell. After a brief safety orientation and being fitted with the required gear we provide, like crampons, a helmet and an ice axe, you head off to the glacier. As your small group, maximum of eight people, step onto the glacier it will feel as if have been transported into another world. Your guide will lead you passed the typical Glacier Walk route that most people take and farther into the ice field. The crowds will fade away and the sound of ice rhythmically crunching under your crampons will fill the air. In the glacier valley, you will find the closeness of the majestic glacier outlets coming down from Öræfajökull glacier close to the highest summit of Iceland, Hvannadalshnúkur .  There is so much history about Iceland's ever changing landscape that lie within these icy giants. Your knowledgeable guide will provide some insight about how this stunning landscape came into being. Whether you hear geological facts or Icelandic folklore throughout the day, they are sure to be fascinating tidbits of information. During your exploration of this extensive ice field, you might encounter moulins, deep crevasses, water cauldrons and ice sculptures. On top of a high wall, you can enjoy amazing panoramic views of the glacier, towering mountains and the Atlantic Ocean nearby. After about 6 hours on the ice, you will head back to the Skaftafell Nature Reserve in our minibus. Don't miss this opportunity to experience the magic of this icy wonderland to the fullest. A must-do for outdoor enthusiasts.
*The Skaftafell parking lot fee is not included in the tour price.
Tour Overview
Difficulty

Challenging

Challenging

Suites those that are physically active and have some background in basic travelling in mountainous terrain with a backpack. 6 - 7 hrs walks per day.

Meeting Point

Skaftafell Base (next to the National Park Visitor Center)

16

Minimum age

16 yrs and a minimum shoe size of European 34 (U.S. - 2.5)
Customer Reviews
If you have the time this trip is well worth the cost. For pretty much the entire day we were alone on the glacier because I think most people just do the half day so they do not get very far up the glacier. Our guide, Matthew, was great. We ended up coming down a quicker way then we went up so with the extra time we had he taught us the basics of ice climbing; which after a day on the crampons was hard on the toes but it was cool to try.
Tour Highlights
Hike on Europe's Largest Glacier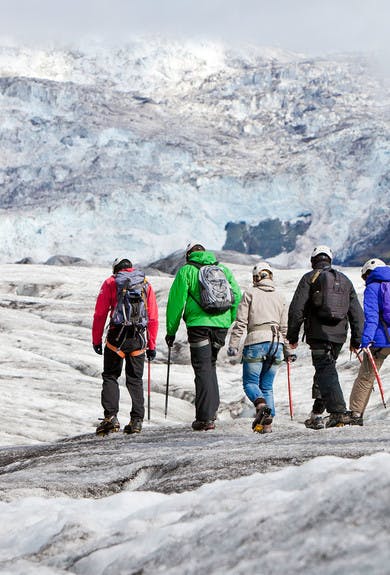 Hike deep into a glacier valley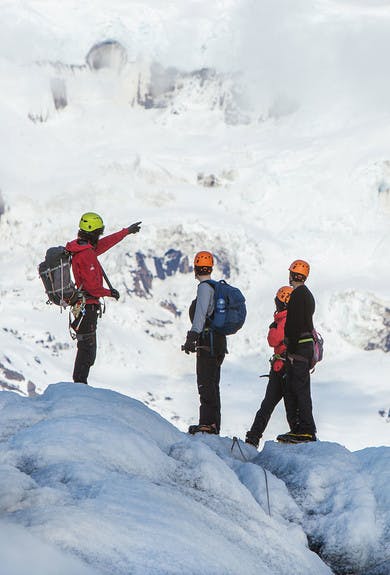 Picturesque views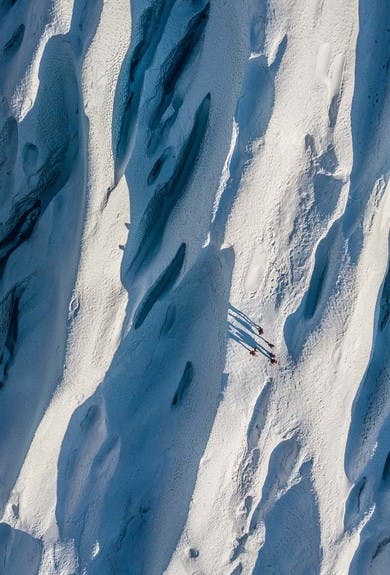 Ridges and Crevasses
Included
Experienced and qualified guide

Glacier gear

Safety equipment
Not Included
Rain gear

Hiking boots

Warm clothing

Lunch
Optional Extras
Rain gear (jacket or pants)

Hiking boots