From Sólheimajökull
Glacier Exploration
Meet us at Sólheimajökull on the South Coast of Iceland for a Glacier Walk tour filled with exploration and adventure. Learn about the features of the glacier from your expert guide and capture memories that will last a lifetime.
Tour code: AG102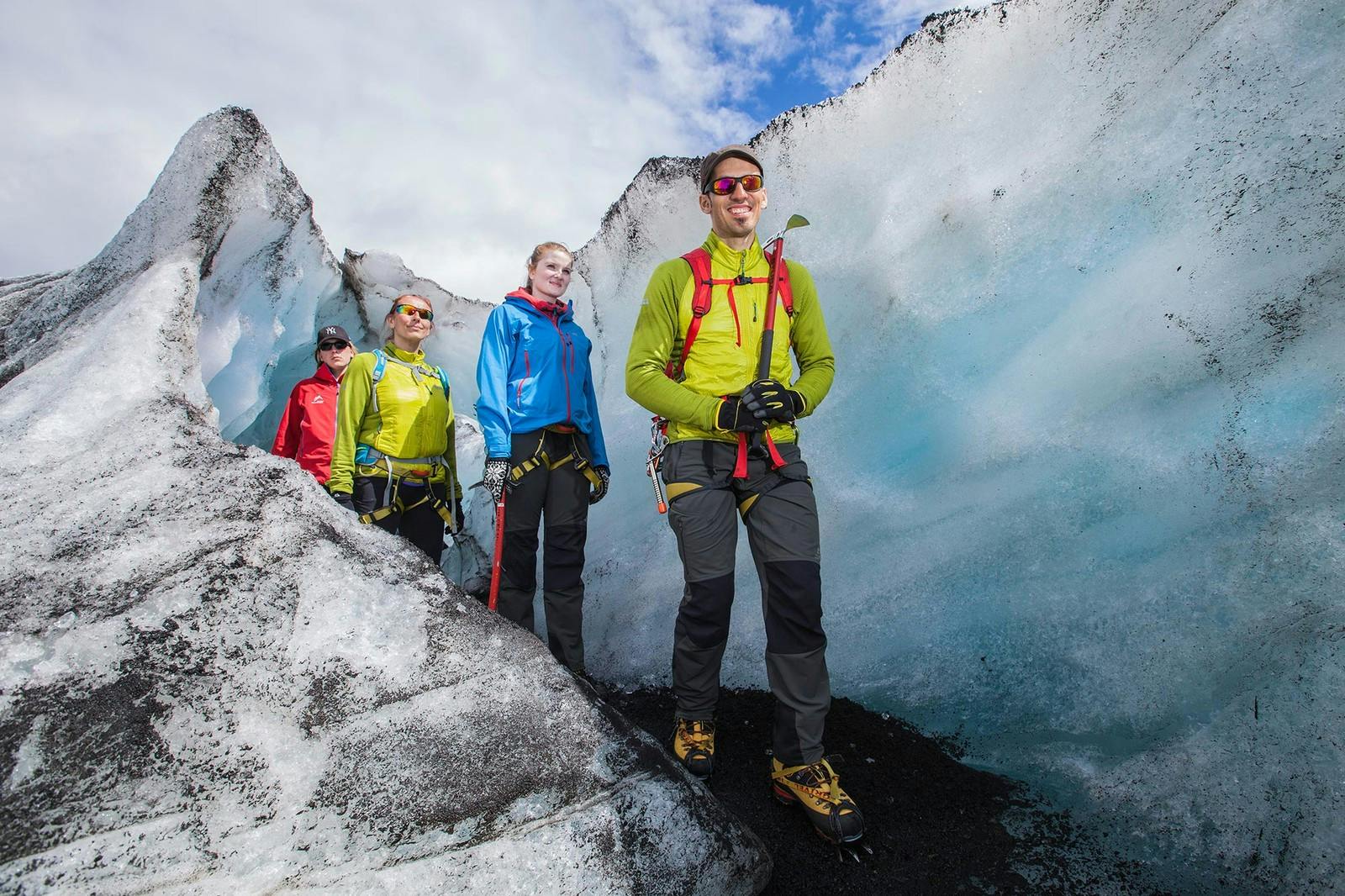 Glacier Hiking Adventure On Sólheimajökull
On this fun, safe, and easy to moderate glacier hiking tour, you get to explore the wonderland of ice sculptures, water cauldrons, ridges, and deep crevasses on the breathtaking Sólheimajökull glacier. While enjoying all the features of the glacier and its spectacular surroundings, you will learn more about the behavior of glaciers and their impact on nature. No technical skills are required for the tour. Your experienced glacier guide will teach you how to use basic glacier equipment that we provide for all Glacier Walk tours, such as crampons and an ice axe. The unique experience of a Glacier Hike on one of the many retreating glaciers of the world is sure to leave lasting memories.
The Sólheimajökull glacier outlet extends from the great Mýrdalsjökull glacier, down to the sandy plains of the Icelandic south coast. The spectacular surroundings are marked by rugged and majestic rock formations thoroughly shaped by the glacier.
Check out our Instagram (IcelandicMountainGuides) for the latest pictures from the glacier!
Tour Overview
Difficulty

Moderate

Moderate Difficulty

Accessible to all those in good health, who are doing some sport regularly and who are used to all-terrain walks. 2-6 hours walking per day, without much carrying.

10

Minimum age

10 yrs and a minimum shoe size of European 34 (U.S. - 2.5)
Tour Highlights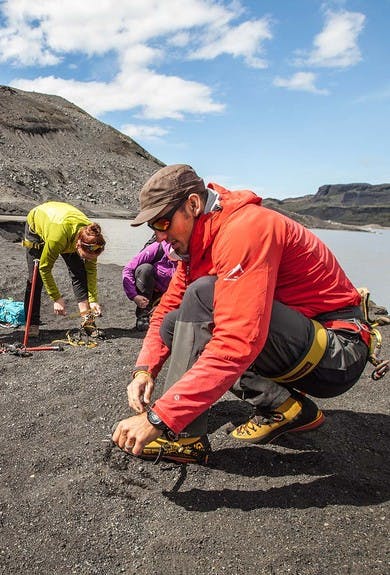 Putting on Crampons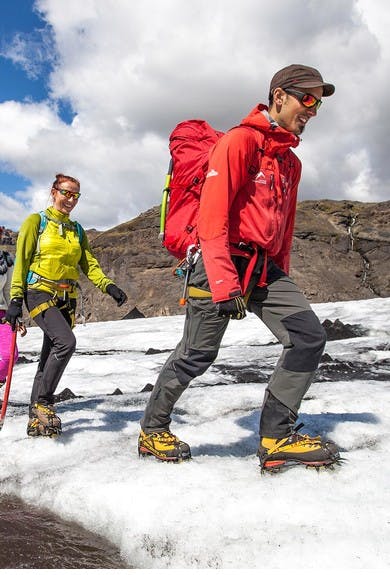 Walking on Ice with Crampons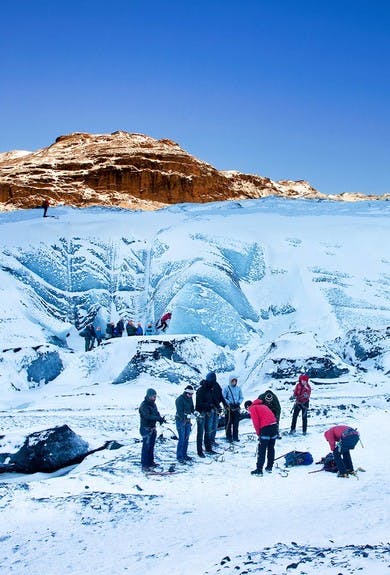 Sólheimajökull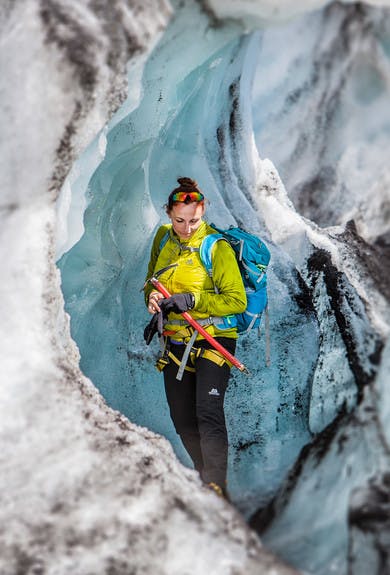 Ice Formations
Included
Experienced and qualified guide

Glacier gear

Safety equipment

Tea, coffee, water and access to restrooms at Sólheimajökull base
Not Included
Rain gear

Hiking boots

Warm clothing
Optional Extras
Rain gear (jacket or pants)

Hiking boots