Expeditions
The Greenland Crossing
A Fantastic Experience in the Wilderness of Greenland
Price from: 19.500 EUR
Tour code: EXPG64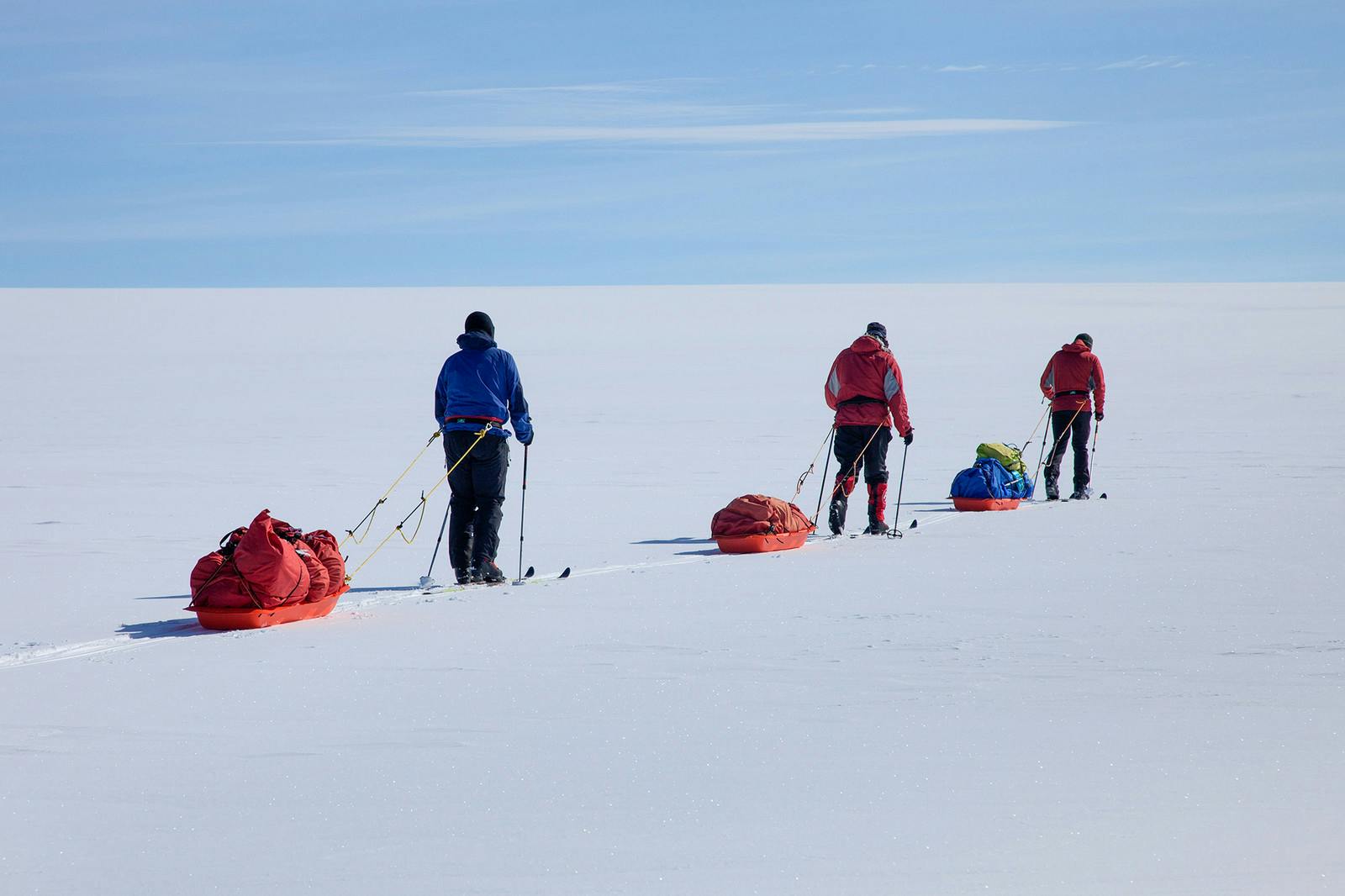 Explore the Stunning & Mystical Beauty of Greenland
The aim is to cross the interior of Greenland Glacier. The expedition starts from Ammassalik on the east coast to Kangerlussuaq (Sondre Stromfjord) on the west coast. The entire expedition will take up to 34 days in total. So far, IMG's success rate is 100%.
It takes about 10 days to climb up to the highest part of the Ice Sheet on this route, topping off at an impressive 2500 m. The gradient is gradual and the use of skins makes sure that the skis move us forward. From the summit, it takes about a week to get to the historical phantom radar station DYE 2, surely one of the most bizarre buildings on the planet that was used to monitor the Russians during the Cold War. From this strange place, it takes from around 5 days to get to Terra firma - Hill 660, the landfall on the westerns side of the ice sheet.
Depending on the snow conditions and the weather we encounter, the expedition can last from 21 - 30 days in total including transport at the beginning and the end of the expedition. For any backcountry enthusiast, this is the ultimate expedition" Where one needs to overcome several challenges, and not all of them are physical! A stunning life experience.
Tour Overview
Difficulty

Strenuous

Strenuous

Only suitable for people physically and psychologically prepared for highly engaging experience. Expedition level. Often involves carrying your own gear.

Meeting Point

Reykjavík domestic airport

18
Customer Reviews
"Our guide, Maxime Poncet, was beyond brilliant, with a wonderful ability to get everyone talking, loads of interesting stories, and never-ending patience and good cheer. We had a lot of fun together as a group and I really didn't want it to end! Testament to the quality experiences that Icelandic Mountain Guides provides, I will be returning to East Greenland in 2018 to trek their "Inuit Trail", and at least 3 of my trekking companions on Unplugged Wilderness had trekked with Icelandic Mountain Guides before as well. Fantastic Company! Can't wait to return!"
Tour Highlights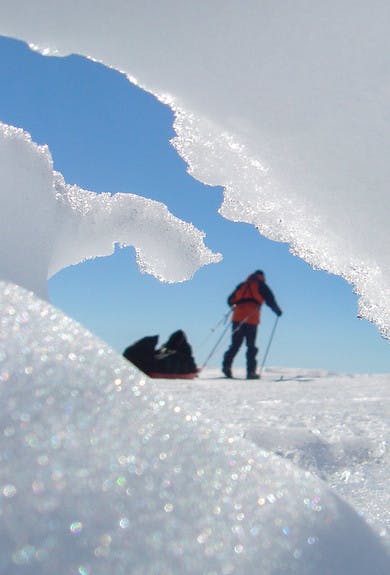 Glacier Landscape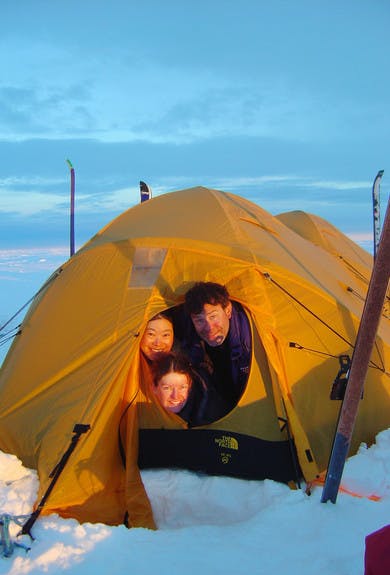 Camping on the Ice
DYE 2 - An Abandoned Radar Station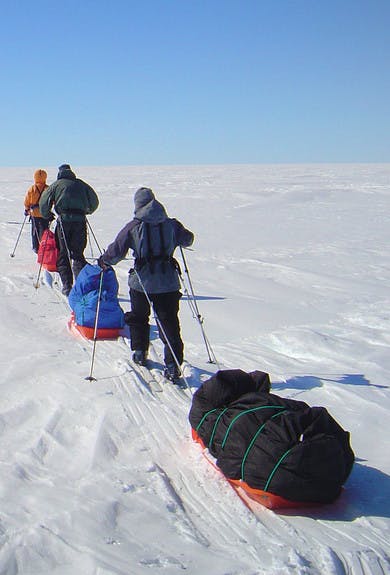 Skiing with Pulkas
Included
Experienced and qualified guide

Flight from Reykjavík domestic airport to Kulusuk

Boat or helicopter transport from Kulusuk to Tasiilaq

Helicopter transport Tasiilaq to Hahn glacier

Camping accommodation

All food and cooking equipment

Pulkas/sledges

Necessary permits and insurance for the crossing
Not Included
Sleeping bag

Skiing equipment
Optional Extras
Accommodation in Reykjavík before and after the tour