A Weather Guide to Iceland in September
The month of September usually marks the end of summer and the not-so-slow descent into winter for Icelanders. This is a good month to travel to Iceland if you want to skip the peak tourist crowds that usually visit during summer peak months. As beautiful as Iceland is in the summer time, Iceland's winter cannot be missed. If you can put up with the colder weather, you will be rewarded with fewer people and getting to witness Iceland's landscape being to brace for the famous winter weather, creating a beautiful contrast of colors as the green recedes and black lava rocks stand out. The striking contrast is truly unforgettable. We want you to be properly packed and prepared for the weather of September, so you can stress less and enjoy more. So here is a quick guide to Iceland's September weather.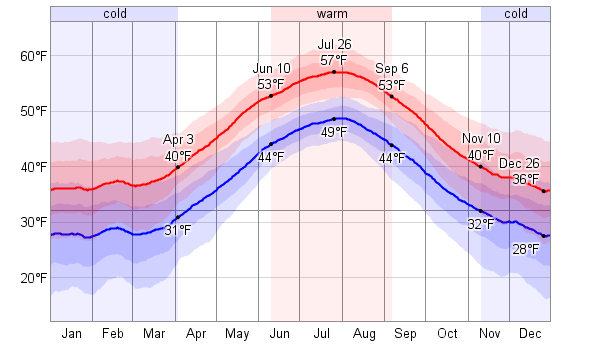 Average Temperature & Daylight in Iceland in September
In September, the average low temperature is 43°F (6°C) and the average high is 52°F (11°C). But Iceland is famous for its quick weather changes, so don't be surprised if one day you wake up to 25°F (about -4°C) weather or even temperatures in the high 60's (around 20°C). You can prepare but you can't really know exactly what the weather will do.
The amount of rain will depend on where you are but doesn't differ too much from August. The average is around 3 inches (76mm) of rain, but Dalatangi can get up 6.3 inches (160mm) and Akureyri only gets an average of 1.5 (39mm). Wherever you are, you should always be prepared for rain.
Shifting from August to September, you will lose 3 hours of daylight, from 16 to 13 hours of sun. This makes the days in Iceland more like the ones you're probably used to at home, so no need to worry about being kept up all night.
Clothing Recommendations for Iceland Weather in September
We would recommend that you pack layers. Pants, long-sleeved shirts, sweaters, jackets, hiking or walking shoes, and be extra prepared for cold and rain if you plan to camp. Don't forget your bathing suit so you can enjoy our local pools and thermal baths. And as for rain gear, umbrellas don't often stand a chance against the Iceland winds so it's best to rely on rain gear that you can wear and always have it on you in case the weather decides to surprise you.
Outdoor Activities To Do In September
During September in Iceland, you will start to see the leaves change on the trees and you might even get a glimpse of the Northern Lights. The temperature is moderate, which allows for a plethora of outdoor activities. Check out the fun-filled adventures that you can do while visiting in September.
We hope that this quick weather guide is helpful to all of the adventurers thinking about visiting us in September. Iceland's weather will definitely keep you on your toes but if properly prepared, it won't lessen your enjoyment of our beautiful island.
About the Author
IMG Staff Writer
An anonymous but well informed member of our team that enjoys sharing their knowledge of Iceland & Greenland's stunning nature.
Subscribe to the Icelandic Mountain Guides Blog
Outdoor adventure in Iceland is our specialty. Subscribe to our free monthly newsletter to learn when to go, what to do and where to have the best adventures in Iceland.