From Sólheimajökull
Glacier Discovery
A family friendly and short Glacier Walk that features the beautiful, icy wonderland of Iceland's Sólheimajökull glacier. See one of the country's famous glaciers!
Tour code: AG101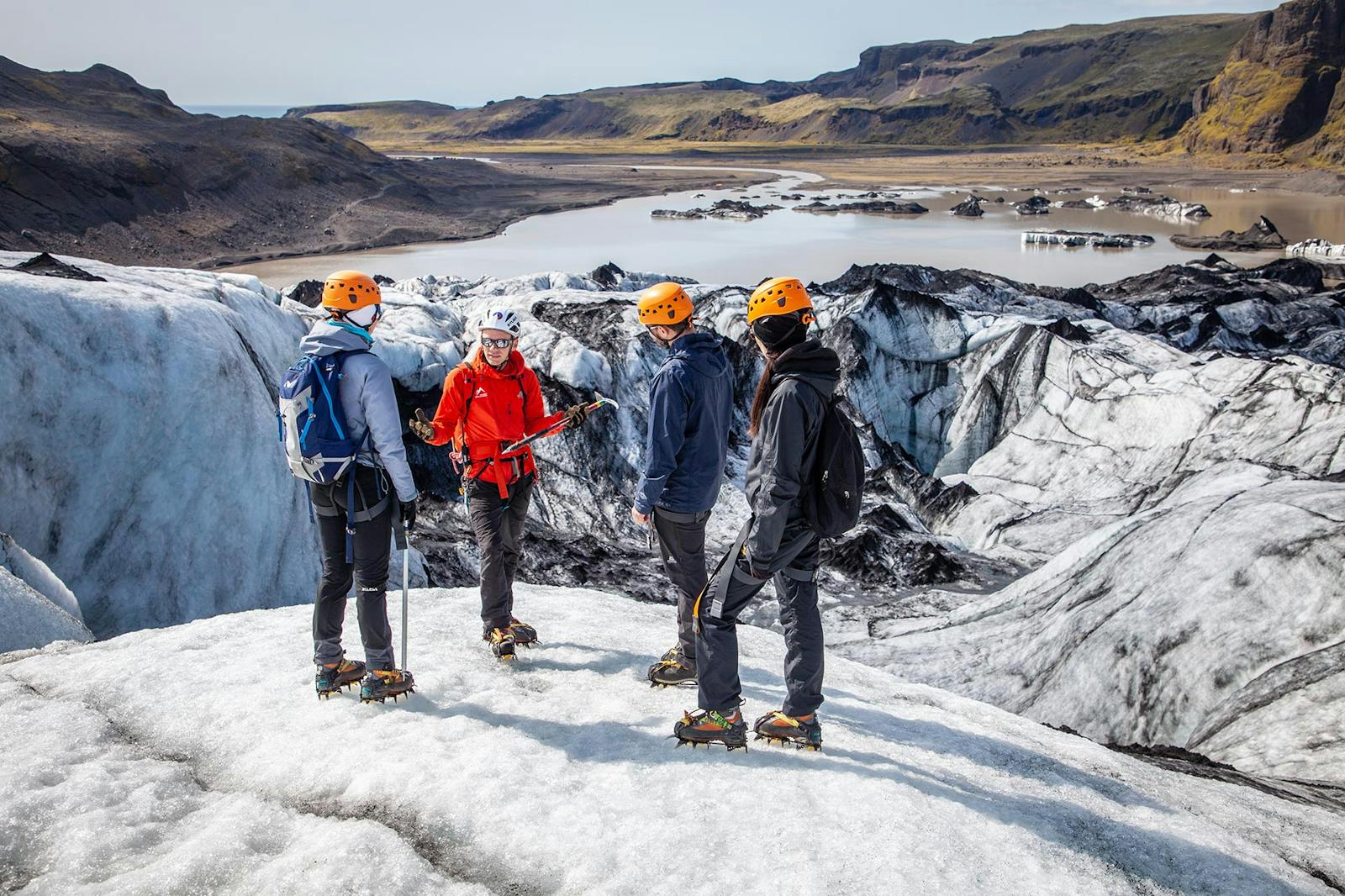 A Short and Easy Glacier Walk on Sólheimajökull Glacier
This is an informative and easy glacier walk on Sólheimajökull glacier. Your certified and experienced glacier guide will lead you through a frozen wonderland of different shades of glacier ice. The spectacular colors of the ice can be white, blue or crystal clear. You will safely view deep crevasses and water cauldrons, along with other interesting features of the glacier. During the glacier hike, you will have plenty of photo opportunities.  Additionally, your expert guide will share their wisdom about the ever-changing landscapes of the Icelandic glaciers, their formation and how these icy giants are connected with the surrounding volcanoes and mountains. No technical skills are needed for this tour and you will be provided with all the necessary glacier walk equipment. This is a great way to experience an Icelandic glacier.
Check out our Instagram (IcelandicMountainGuides) for the latest pictures from the glacier!
Tour Overview
Difficulty

Easy

Easy

Accessible to all people in good health. Some tours involve walking for total of 1-4 hrs, sometimes on uneven terrain. These tours are most often with out carrying any or very little weight.

8

Minimum age

8 yrs and a minimum shoe size of European 34 (U.S. - 2.5)
Tour Highlights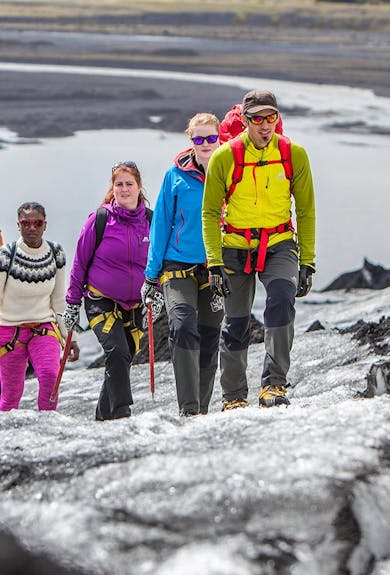 Walking on Sólheimajökull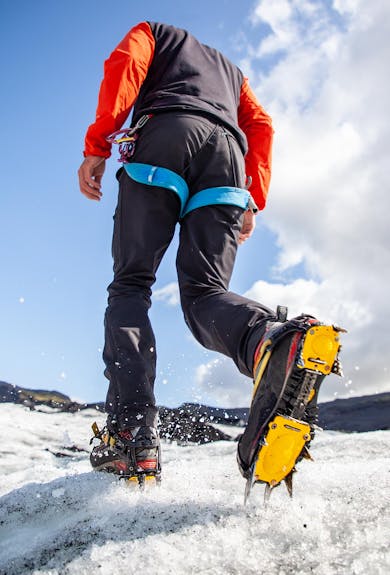 Using Crampons on the Ice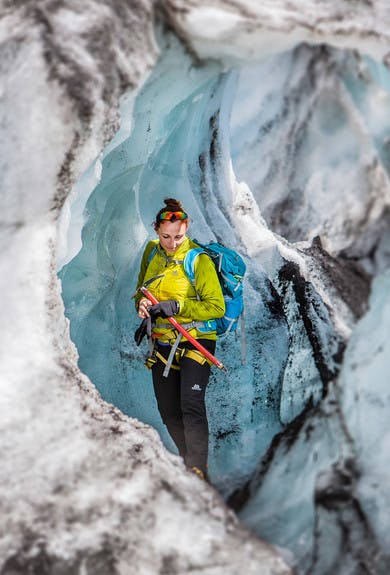 Ice Formations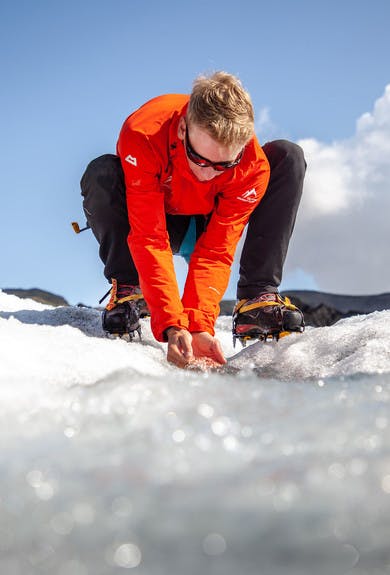 Experiencing Nature
Included
Experienced and qualified guide

Glacier gear

Safety equipment

Tea, coffee, water and access to restrooms at Sólheimajökull
Not Included
Rain gear

Hiking boots

Warm clothing
Optional Extras
Rain gear (jacket or pants)

Hiking boots