From Skaftafell
Hrútsfjallstindar Peaks
On this demanding mountain hike, you will bask in some of the best views in Iceland at 1875 m. Take the challenge and be rewarded with a stunning landscape that few people experience.
Tour code: SKF27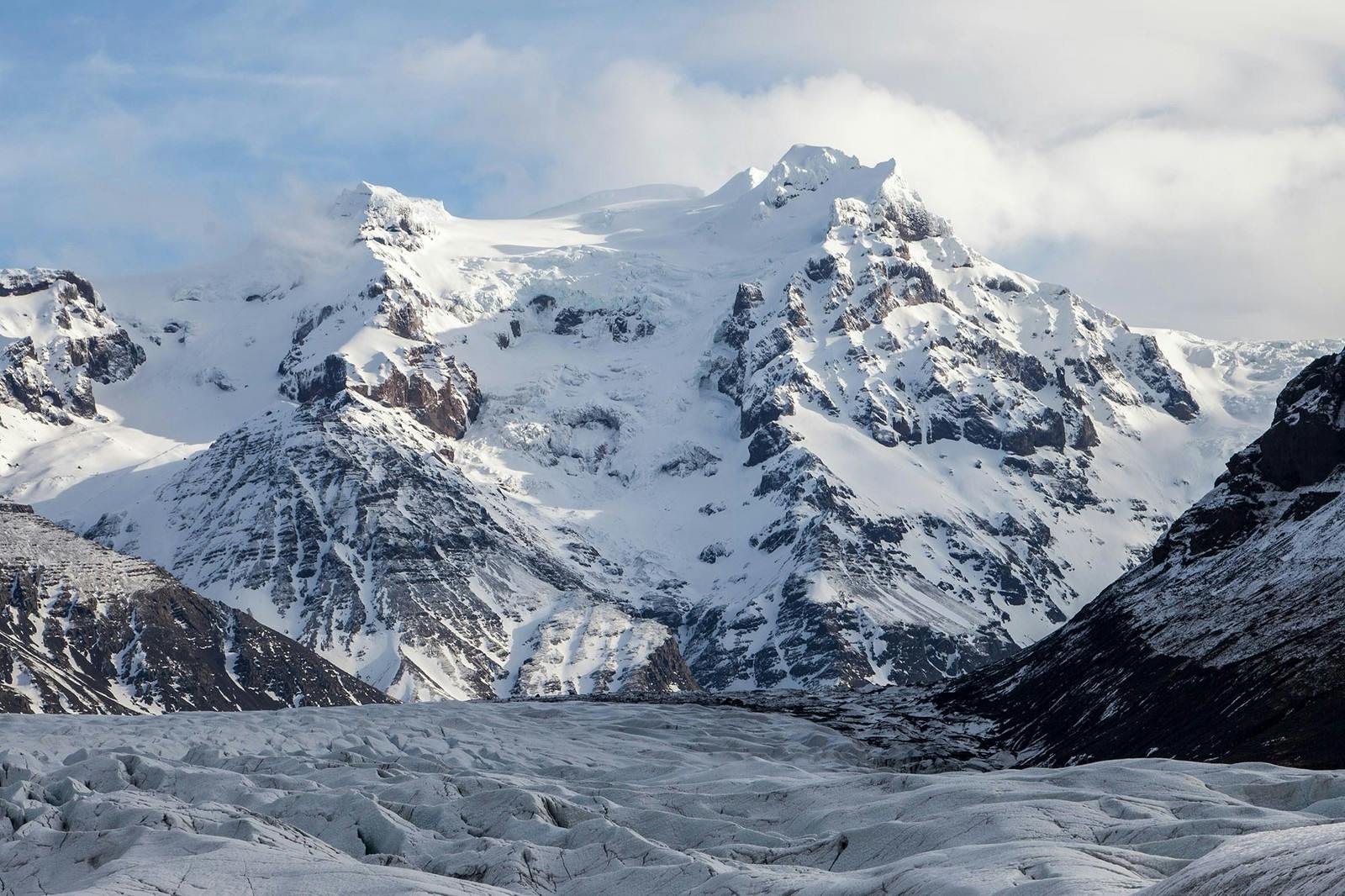 A Challenging Hike With Magnificent Views
Hrútsfjallstindar is the name of the impressive peaks dominating the skyline to the north of the Svínafellsjökull Glacier. There are four peaks in total and the highest stands at 1.875m (6,150ft) high. For many years, the peaks have challenged serious climbers and several climbing routes have been established. Hikers can make their way up without technical difficulties along the alpine trekking route. This challenging hike is on par with our popular summit of Hvannadalshnúkur (2110m), the highest mountain in Iceland, but offers more magnificent views. The evening before the hike, you will meet up with your experienced guide, at our Skaftafell Base Camp, for a briefing. Before your hike kicks off, you will be supplied with the necessary ice gear and safety equipment by your guide.
Hiking up the ice and snow covered mountains is demanding and lasts about 14-16 hours. The route offers amazing views of the Öræfajökull massif, as well as the Skaftafellsjökull and Svínafellsjökull valley glaciers. Even though your physical endurance and mental toughness will be tested, you will be handsomely rewarded with a panoramic view of a stunning landscape. No special mountaineering skills are required but you must be physically able complete this challenging hike.
Please note that a minimum of two participants and a guide meets our standard of ascending and descending the summit in the safest way possible. We recommend that our customers leave a few days free before and after the scheduled departure date in case we need to cancel or make changes to a departure due to lack of participation or weather conditions. The season has been shortened due to deteriorating conditions on the glacier over the years. A mandatory briefing will take place in our Base Camp in Skaftafell at 18:00 the day before departure. It is important that you are there at that time. In the briefing you'll receive information and gear for your summit trip. If for some reason you cannot be at the briefing the company reserves the right to cancel your trip without refund. Note, that departure time might vary because of conditions, we often leave earlier than 5 o´clock.
We are not doing this tour any more for this season. Please contact [email protected] for tours starting April 2020.
*The Skaftafell parking lot fee is not included in the tour price.
Tour Overview
Difficulty

Strenuous

Strenuous

Only suitable for people physically and psychologically prepared for highly engaging experience. Expedition level. Often involves carrying your own gear.

Meeting Point

Skaftafell Base (next to the National Park Visitor Center)

16
Tour Highlights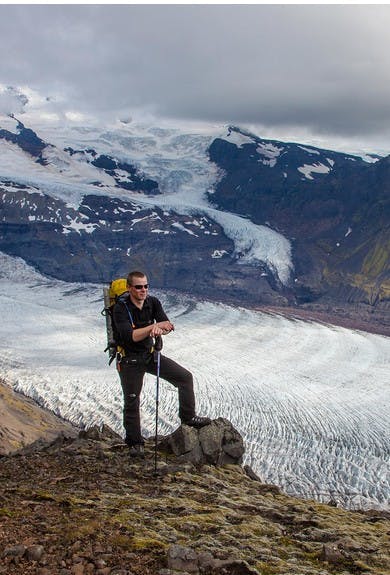 Magnificent Views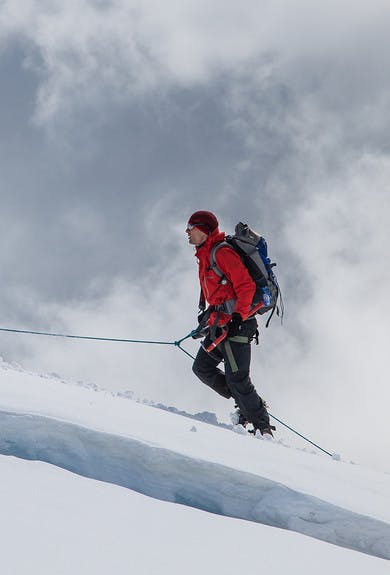 Challenging but not Technical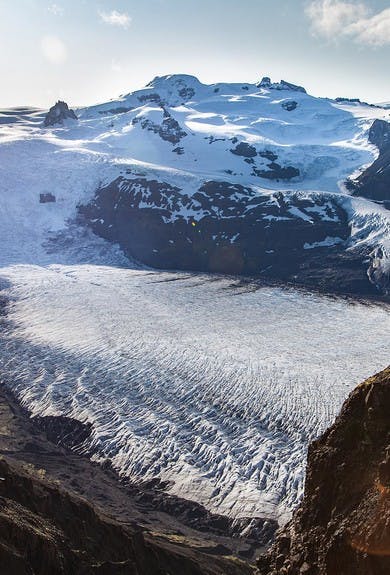 Glacier Valley of Svínafellsjökull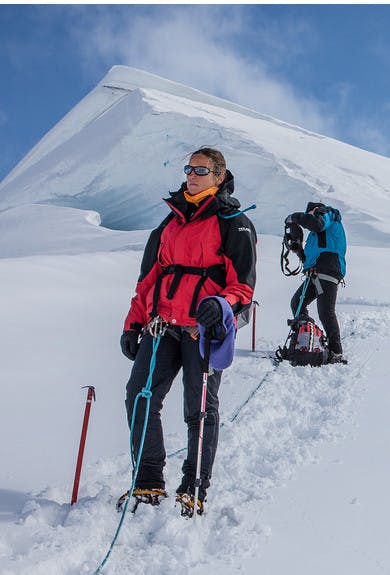 Alpine Trekking
Included
Experienced and qualified guide

Glacier gear

Safety equipment
Not Included
Rain gear

Hiking boots

Warm clothing

Lunch
Optional Extras
Rain gear (jacket or pants)

Hiking boots