Cross Country Skiing
Landmannalaugar in Winter
Cross-country ski in the third largest geothermal area in the world. A truly unforgettable adventure.
Tour code: IMG53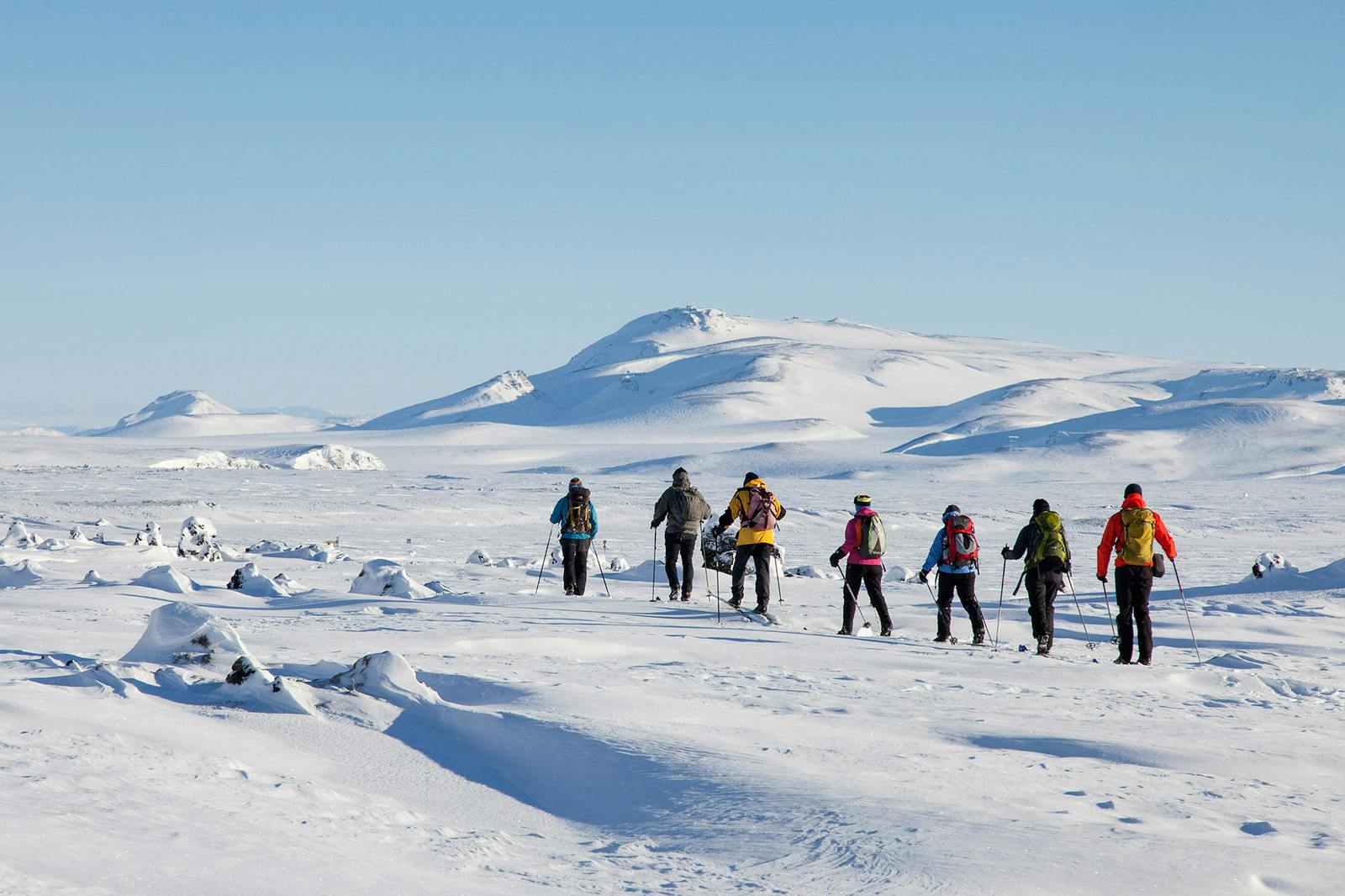 Discover the Icelandic Highlands on Cross-Country Skis
When it comes to cross-country skiing, Iceland's highlands offer fantastic conditions for a winter adventure. Our northerly location, just below the Arctic Circle, and volcanic landscape, create striking contrasts and incredible diverse natural features. A cozy mountain hut in Landmannalaugar, the third largest geothermal area in the world, will be your base camp for the entire tour. As you traverse this landscape with your professional skiing guide leading the way, you will witness craters, lava fields, snow filled gorges and canyons, where thick steam bursts out of the earth. During the summer, this area is equally beautiful but bustling with people. Winter offers an extraordinary opportunity to explore this famous area with few people around. After a fun-filled day of cross-country skiing, you can relax in a warm hot spring under the enchanting evening sky. If you're lucky, the Northern Lights might put on a dazzling display.
Tour Overview
Difficulty

Moderate

Moderate Difficulty

Accessible to all those in good health, who are doing some sport regularly and who are used to all-terrain walks. 2-6 hours walking per day, without much carrying.

16
Customer Reviews
My wife and I just completed the Icelandic Mountain Guides 6 day cross country ski tour, based at the hut in Landmannalaugar...What a fantastic trip! Our guide Maxime was incredible, we cannot say enough about him or his knowledge of everything Icelandic. The scenery could not be beat and the whole experience was really, really special. Even had one crystal clear night where the Northern Lights filled the sky. Wow.
Tour Highlights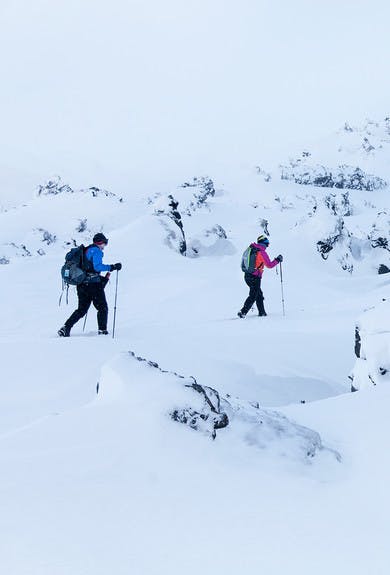 Cross country skiing in the highlands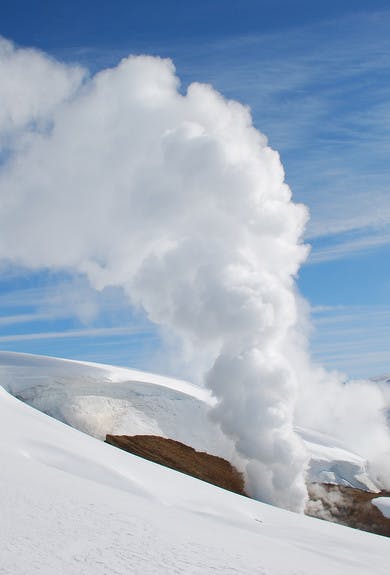 Hot springs in the snow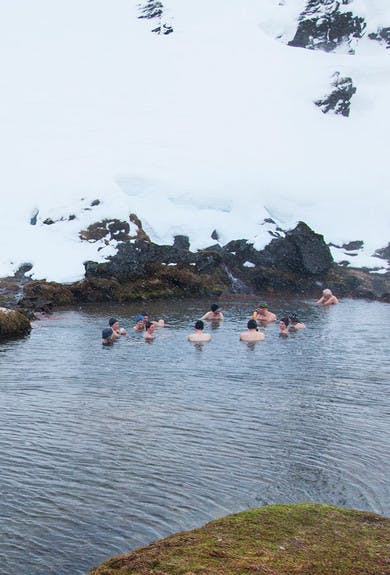 Hot bath at the end of the day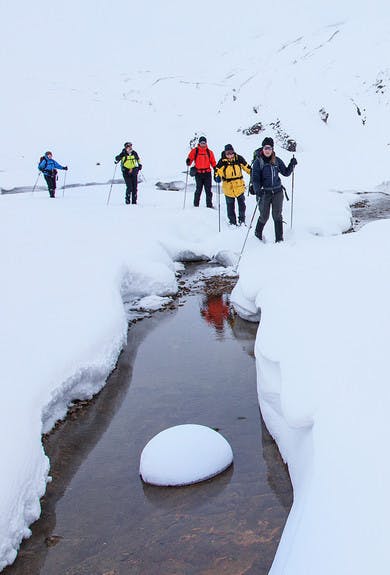 Enjoy the frozen winter world
Included
Experienced and qualified guide

Mountain hut sleeping bag accommodation in dormitories

4x4 minibus or Super Jeep

Breakfast (4), Lunch (5), Dinner (4)
Not Included
Sleeping bag

Skiing equipment

Accommodation in Reykjavík
Optional Extras
Sleeping bag

Skiing equipment

Accommodation in Reykjavík before and after the tour