Expeditions
Sprengisandur - Traverse of the Icelandic Highlands
Traverse on an ancient route where unpredictable weather and beautiful scenery combine for an awesome adventure.
Available on request!
Tour code: EXPI52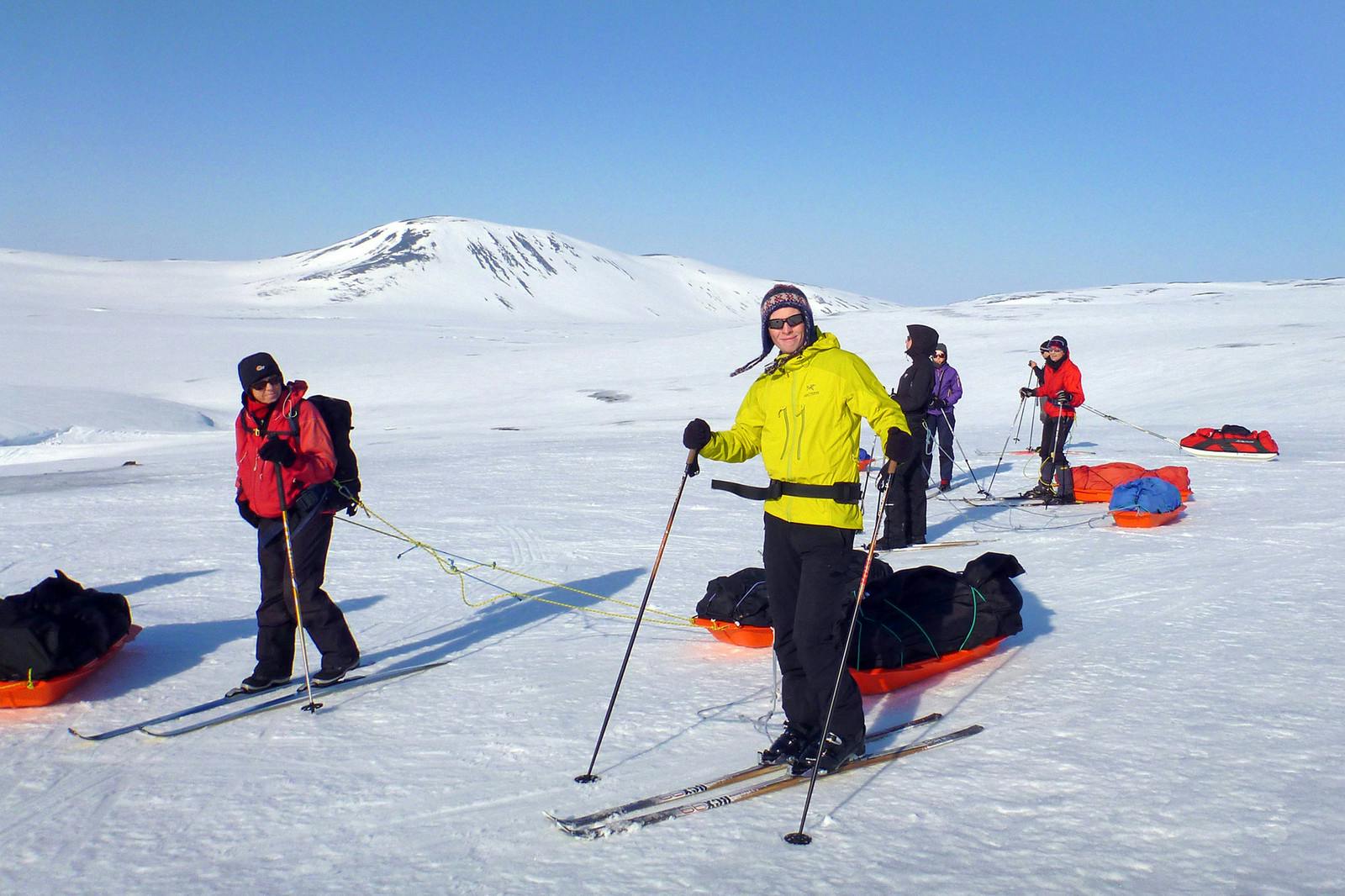 Take On the Challenge of Skiing Through The Center of Iceland
A beautiful traverse on cross-country skis over the Icelandic highlands. Your highly experienced and knowledgeable guide will lead you from the high grounds above Akureyri in the North, over the deserted Sprengisandur, which is the ancient route between the Hofsjökull and Vatnajökull glaciers – to Landmannalaugar, an area of high geothermal activity. This is a journey through the center of Iceland is challenging and rewarding. Because this area is not easily accessible in the winter time, you will encounter wide open spaces and impressive mountainous landscapes with no one else around. Snow, ice, fire and water come together to create an enchanting winter world. While you are surrounded by amazing nature, the unpredictable weather and isolation make this tour a personal challenge for many participants. After a long day of skiing, you will get some much deserved rest in a hut or tent, depending on where we stop for the night, and enjoy a delicious meal.
We recommend this tour as a preparation for the Greenland crossing. For beginners in cross-country skiing, we recommend the Landmannalaugar cross-country ski tour before attempting this crossing.
Tour Overview
Difficulty

Strenuous

Strenuous

Only suitable for people physically and psychologically prepared for highly engaging experience. Expedition level. Often involves carrying your own gear.

Group Size

5 - 12 participants (second guide for groups 8 - 12)

16
Customer Reviews
"...What a fantastic trip! Our guide Maxime was incredible, we cannot say enough about him or his knowledge of everything Icelandic. The scenery could not be beat and the whole experience was really, really special. Even had one crystal clear night where the Northern Lights filled the sky. Wow."
Tour Highlights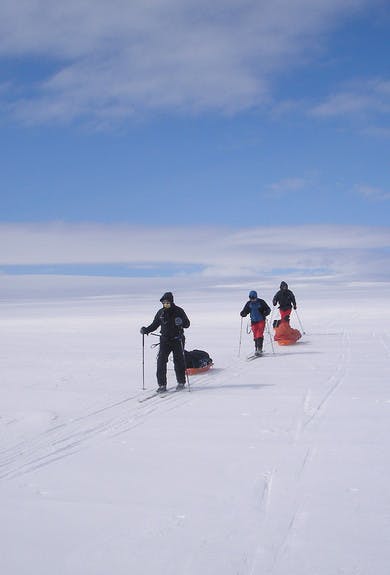 Traverse the Icelandic highlands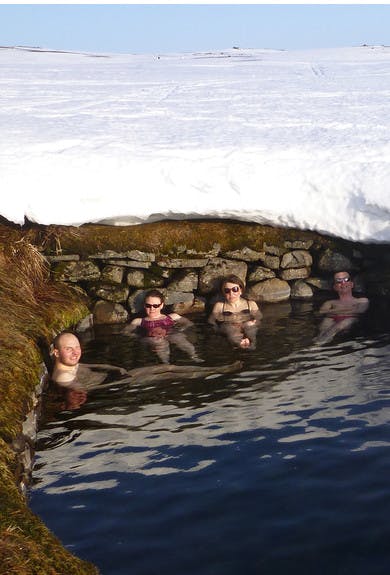 Bathe in natural pools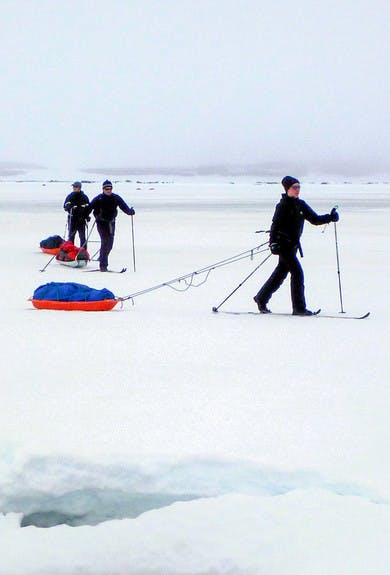 Skiing with pulkas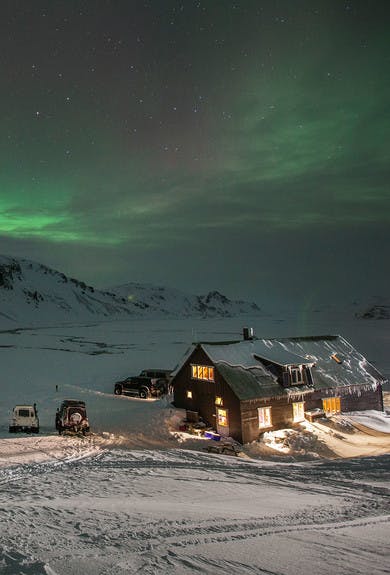 Landmannalaugar
Included
Experienced and qualified guide

Mountain hut sleeping bag accommodation in dormitories (6 nights)

Camping accommodation in two persons tent (3 nights)

Flight Reykjavík - Akureyri

Transport at the beginning and end of the tour

Breakfast (9), Lunch (10), Dinner (9)

Pulkas/sleds
Not Included
Sleeping bag

Mattress

Skiing equipment

Accommodation in Reykjavík
Optional Extras
Sleeping bag

Skiing equipment

Accommodation in Reykjavík before and after the tour