Courses
Wilderness First Responder Recertification
Keep up to date with the latest practices in wilderness medicine and first-aid education.
NEW SPRING/SUMMER 2021 DATES AVAILABLE SOON
Join our waiting list for updates by filling the form below:
Tour code: IMG116R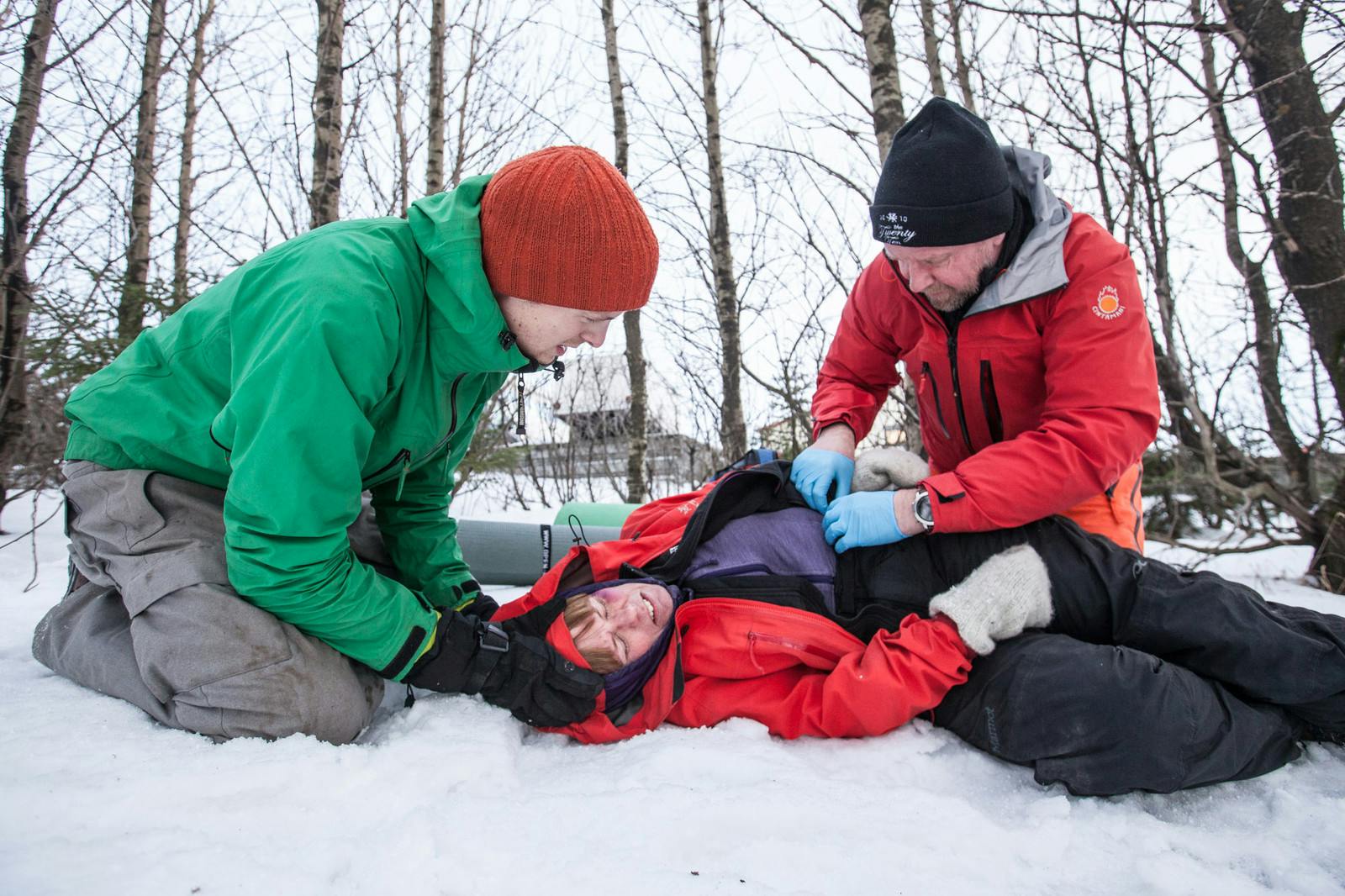 Review & Practice Your Skills With Knowledgeable NOLS Instructors
As an outdoor professional, you need to always be ready to respond to emergencies, especially in remote areas. Our updated curriculum will keep your knowledge of wilderness medicine, evacuation protocols and first-aid education fresh during this 3-day recertification course. This training mixes classroom learning with scenario-based situations in the field to test your skills in realistic situations. All courses are taught in English by highly skilled instructors from NOLS Wilderness Medicine. We are proud to provide you with the highest quality of training and first aid education available.
The course is held in Reykjavík, Iceland. Housing for international students is currently not available, but we are happy to assist in any way we can, please contact [email protected] for more information on possible accommodation or practical questions. Please note that not all dates are confirmed to run.
For more information on recertification please visit the NOLS website.
Tour Overview
Difficulty

Easy

Easy

Accessible to all people in good health. Some tours involve walking for total of 1-4 hrs, sometimes on uneven terrain. These tours are most often with out carrying any or very little weight.

16
Customer Reviews
I just completed the ten-day WildernessFirstResponder course organized by Icelandic Mountain Guides last week and I could not have been any happier. Organization and information by Ívar beforehand was great. There were 31 people in our class and two stellar NOLS instructors flew in from the US to teach us. We had a transfer service for the international students. Classes and outdoor scenarios were held at Hjálparsveit skáta í Reykjavík (SAR) where we could use the kitchen facilities and some of the equipment. There were plenty of cookies and snacks to see us through ten days of studying and practicing. It was intense, challenging and so much fun. We learned how to assess the scene and our patient, to make decisions on spine protection and evacuation and how to treat a variety of injuries and illnesses. Our instructors were knowledgeable and always patient and ready to help. We did some solo scenarios, many team scenarios and some larger group scenarios, one of them at night, to let us practice our new skills. On the last day we had a 100 question written test and a practical test assessing one of our instructors. Everyone passed. I enjoyed the course so much that I am now thinking about taking the Wilderness EMT next. Thank you, IMG for organizing this course. It was amazing!
Tour Highlights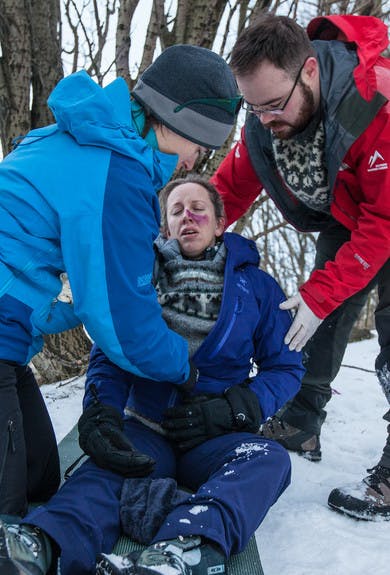 Realistic scenarios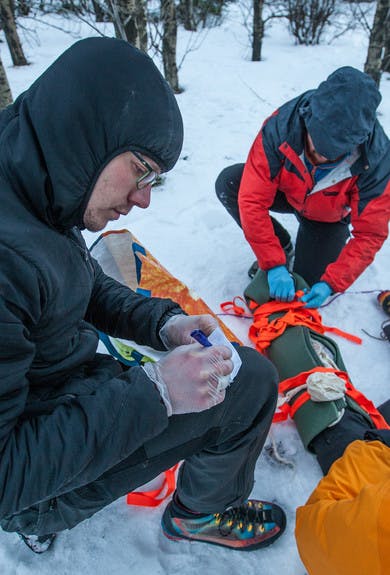 Keeping your skills up to date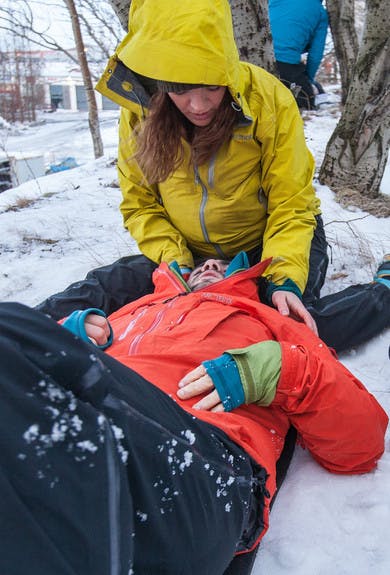 Hands on training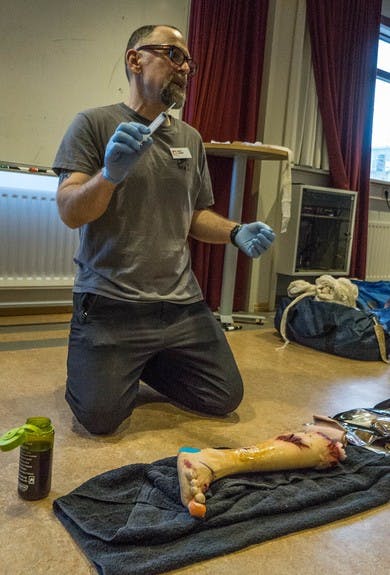 Highly skilled instructors
Included
Experienced and qualified guide
Not Included
Accommodation

Food during the course