Courses
Wilderness First Aid
First Aid course for outdoor enthusiast taught by world class instructors from NOLS USA
Tour code: IMG911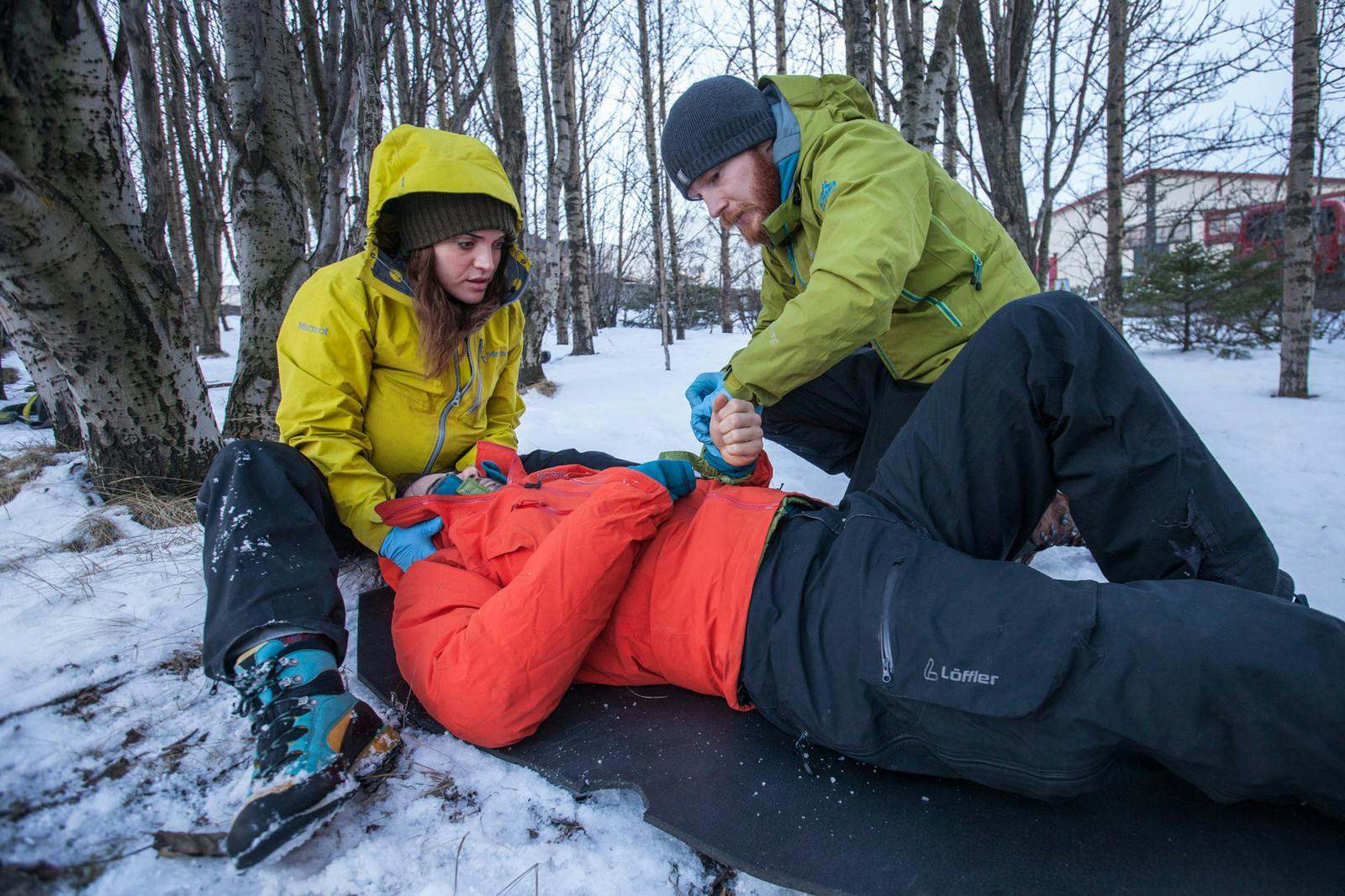 A Weekend Course in First Aid for the outdoors
Wilderness First Aid is hands down the First Aid course any outdoor enthusiast should do. 
IMG has since 2015 had close ties with NOLS USA providing 10 day Wilderness First Responder courses to outdoor professionals. In celebration of 5 years of exceptional NOLS quality in teaching first-aid in Iceland, IMG now offers a compact 2,5 day version of the course designed for the public. 
It does not matter what your outdoor addiction is, First Aid skills is an essential skill to have and the Wilderness First Aid Course is designed to deliver those skills in a useful outdoor context when professional help is more than just a phone call away.   
The NOLS instructors have already made a name for themselves in Iceland as exceptional in their ability to deliver first aid skill in a fun, understandable and logical way.  
The course is designed for enthusiastic amateurs wanting practical skills. Guides, other professionals and those going on longer expeditions in remote areas should look at the Wilderness First Responder as a more comprehensive course.  
All participants will receive an exclusive NOLS cap at the completion of the course!
Course program:
CPR Friday evening January 31st - 6pm to 10pm
WFA Saturday February 1st - 8am to 5pm (1 hour lunch usually from noon to 1)
WFA Sunday February 2nd - 8am to 5pm (1 hour lunch usually from noon to 1)
Tour Overview
Difficulty

Easy

Easy

Accessible to all people in good health. Some tours involve walking for total of 1-4 hrs, sometimes on uneven terrain. These tours are most often with out carrying any or very little weight.

16
Tour Highlights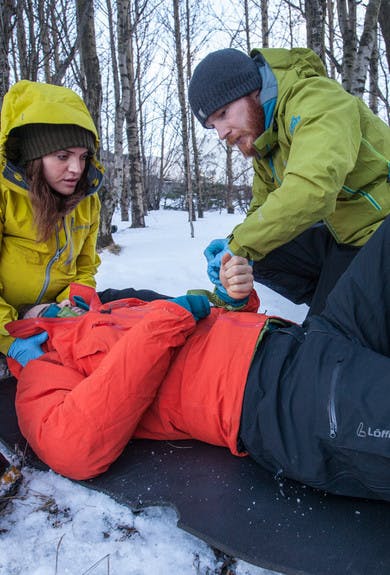 NOLS Couse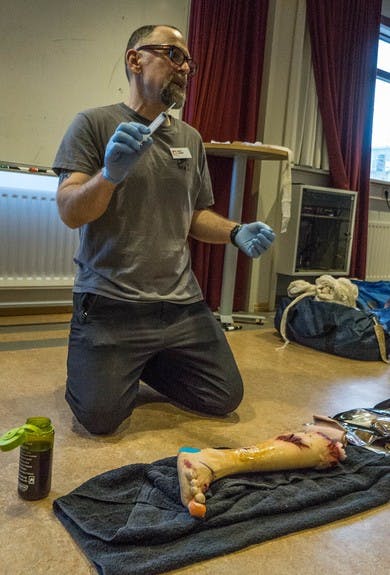 Highly skilled instructors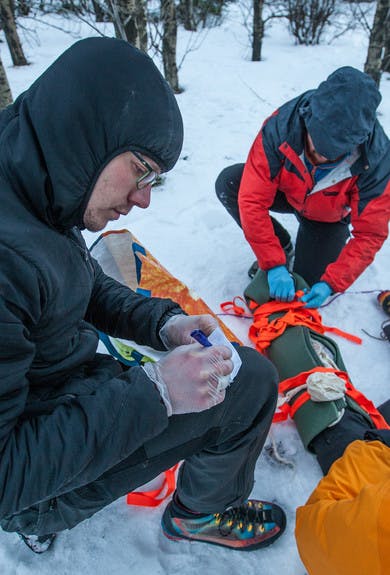 Learn to evaluate injuries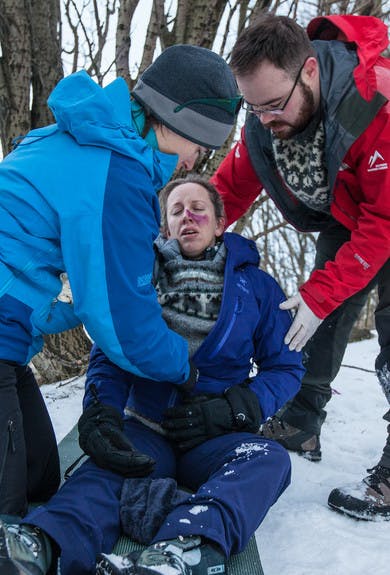 Realistic scenarios
Included
Experienced and qualified instructors
Not Included
Accommodation

Food during the course
Other Tours That You Might Like