From Skaftafell
Blue Ice Experience & Fjallsárlón Iceberg Lagoon
Take your adventure to the next level with this South Coast combo tour on a beautiful outlet glacier and a stunning lagoon.
Tour code: SKF31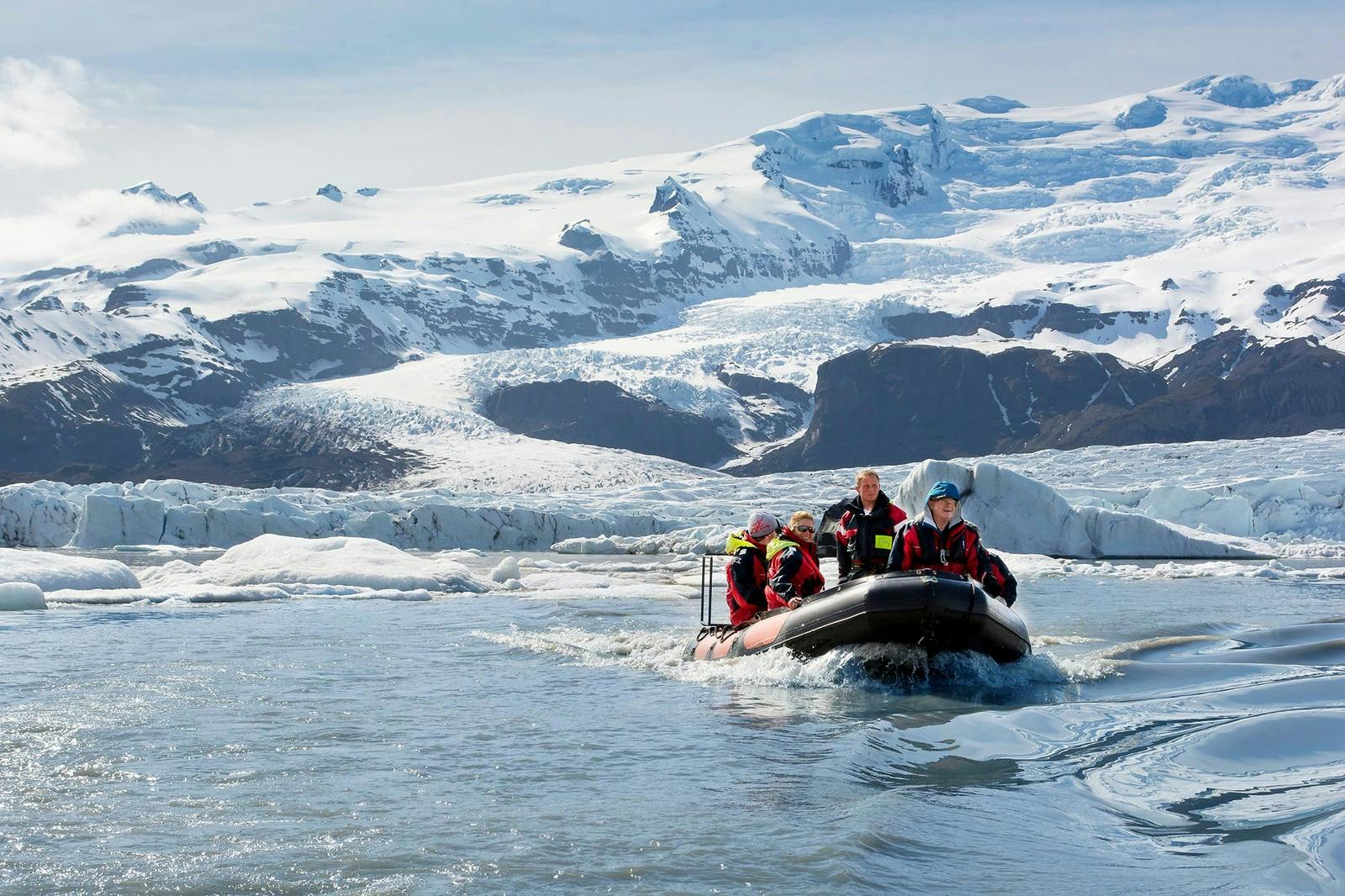 Witness The Beauty of the Glacier On Land & By Boat
This tour combines our most popular glacier walk, the Blue Ice Experience, with an amazing iceberg boat tour on the Fjallsárlón glacier lagoon. Twenty minutes before your Glacier Walk tour starts in Skaftafell, you will meet your certified glacier guide at our Base next to the National Park Visitor Center. Your guide will fit you with appropriate gear for the glacier, such as a harness, ice axe and crampons. During your Glacier Walk on the outlet glacier, you will witness a wonderland of ridges, crevasses and ice formations.
After your glacier hike, you head over to Fjallsárlón Glacier Lagoon on your own. There, your Zodiac Adventure boat awaits you for a boat tour in iceberg filled waters. The drive to Fjallsárlón from Skaftafell takes approx. 40 minutes (see map on voucher). Your Zodiac tour starts approx. 1.5-2 hours after you finish your glacier walk, so there is enough time to have lunch between tours. The newly renovated restaurant Frost at Fjallsárlón Base offers a good selection of home cooked dishes, sandwiches and soup, if you want to buy lunch before your iceberg boat tour.
When you are ready, you will suit up and head out onto the lagoon. The small and agile Zodiac boats give you a chance to sail right next to the most interesting icebergs . You will even get up close to the massive icefall of Fjallsjökull glacier terminal face. If you are lucky, you might see a piece break off the edge of the glacier and into the lagoon.
Both tours are operated by professional guides and guarantee a small-group experience. If you are looking for a day packed with adventure in Vatnajökull National Park at a discounted price, this is the tour for you!
Note: Zodiac tour starts at 15:30 when glacier walk booked at 10:00 and Zodiac tour starts at 16:30 when glacier walk booked 11:00. This gives you good time for leisure time between activities, for food and visiting the Diamond Beach or Glacier Lagoon. These sights are just a short way from Fjallsárlón were the Zodiac tour will take place.
*The Skaftafell parking lot fee is not included in the tour price.
Tour Overview
Difficulty

Easy

Easy

Accessible to all people in good health. Some tours involve walking for total of 1-4 hrs, sometimes on uneven terrain. These tours are most often with out carrying any or very little weight.

Meeting Point

Skaftafell Base (next to the National Park Visitor Center)

Group Size

Up to 15 per guide for the Glacier Walk

8
Customer Reviews
Terrific tour with an amazing guide. Worth every penny. Spent the morning walking on the glacier and the afternoon on the boat... I would do this tour again in a second. Taking the boat in the lagoon is not to be missed, the power of nature is truly awesome. This tour felt very natural and immersive, i/e it does not make you feel like a tourist. The group was small and friendly - all active people who enjoyed nature.
Tour Highlights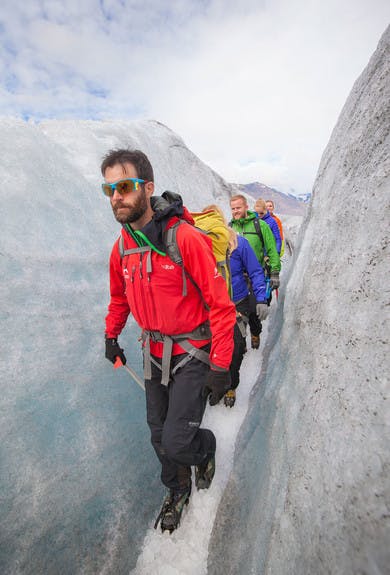 Walking on a Glacier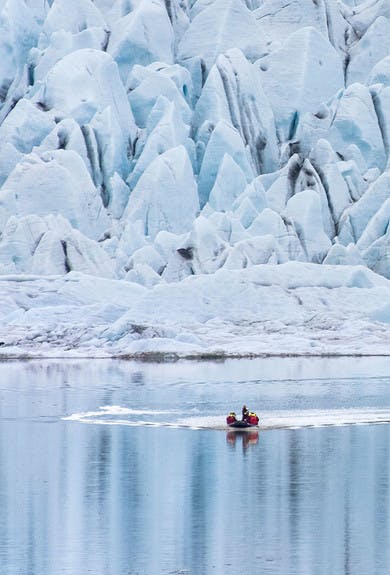 Zodiac Tour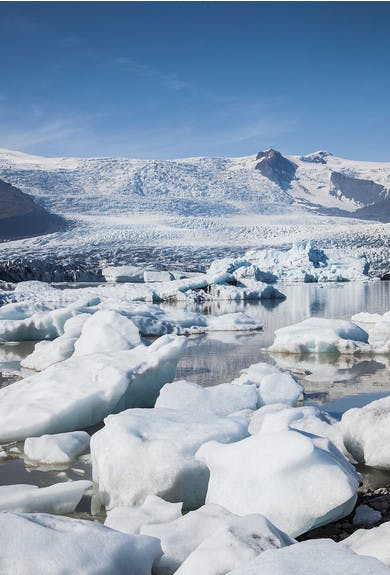 Fjallsárlón Glacier Lagoon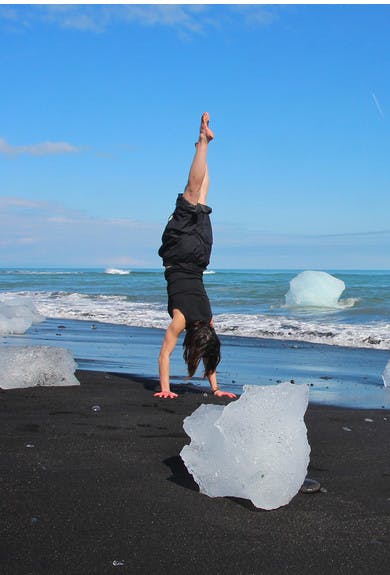 Diamond Beach
Included
Experienced and qualified guide

Glacier gear

Safety equipment on the glacier

Flotation jacket and inflatable life vest
Not Included
Rain gear

Hiking boots

Warm clothing
Optional Extras
Rain gear (jacket or pants)

Hiking boots