Backpacking
Coast to Coast - The Iceland Traverse
A True Backpacking Expedition into the Wilderness of Iceland. Now open for bookings, departure in July 2021.
Tour code: IMG43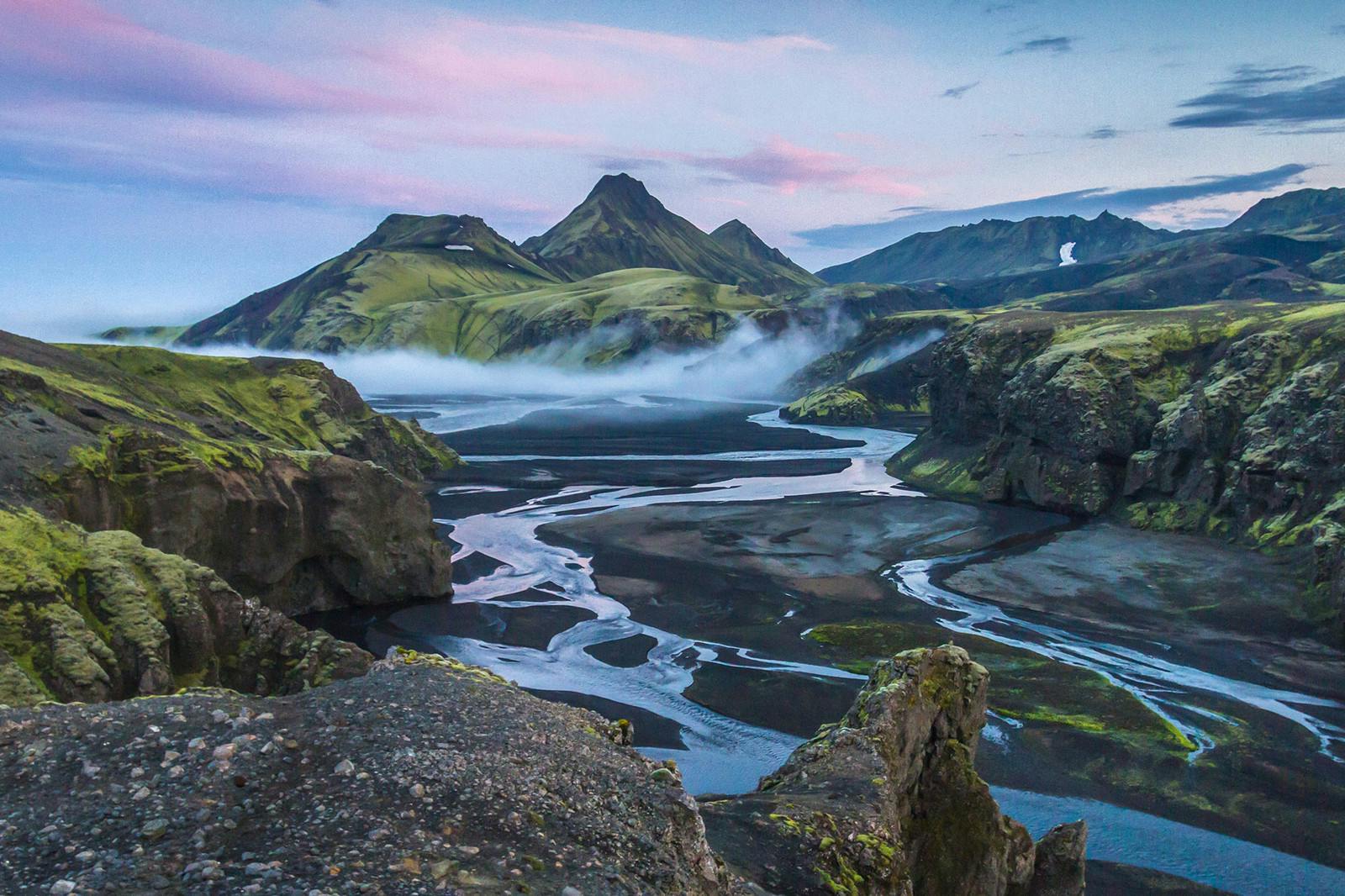 Walk Coast to Coast & Explore the Diverse Landscape of Iceland
This is the ultimate challenge for the serious backpacker; a total traverse of the Icelandic highlands. This 32-day tour takes you from the northern lowlands, across the highlands and all the way to the south coast. Following along nature's beautiful attractions including the North-Atlantic volcanic rift, Europe's biggest glacier, and through different types of volcanic and glacial landscapes. This is a fantastic journey that allows you to see all of Iceland's unique beauty. The duration alone of this expedition, dramatically increases your probability of witnessing all kinds of weather conditions, sometimes even season shifts. The expedition is made of five legs which we've also separated into individual tours if the long tour seems too daunting for you. Enjoy any unique tour leg or combinations of legs to create your own experience just right for you!
Tour Overview
Difficulty

Strenuous

Strenuous

Only suitable for people physically and psychologically prepared for highly engaging experience. Expedition level. Often involves carrying your own gear.

Meeting Point

Reykjavík domestic airport

16
Customer Reviews
"I had a wonderful time with a great group and two truly outstanding instructors. Bjartur and Kamil were patient, great at explaining and answering questions, very laid back and lots of fun to be around. We could not have been in better hands! I learned so much and hope to get a chance to practice and hone my skills."
Tour Highlights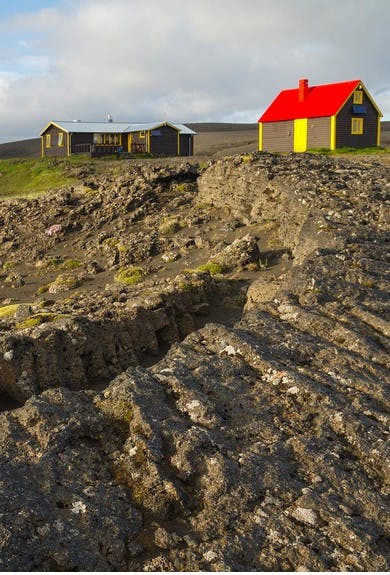 Hiking on the Volcanic Rift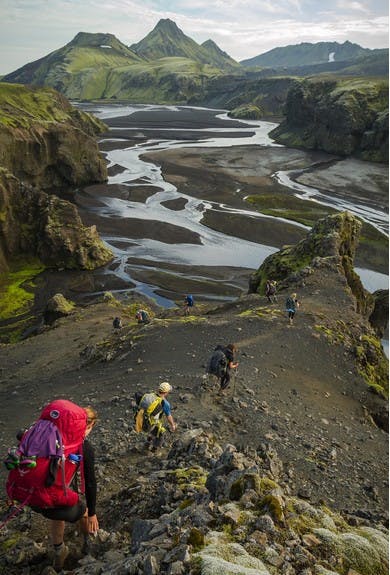 Explore the wilderness of Iceland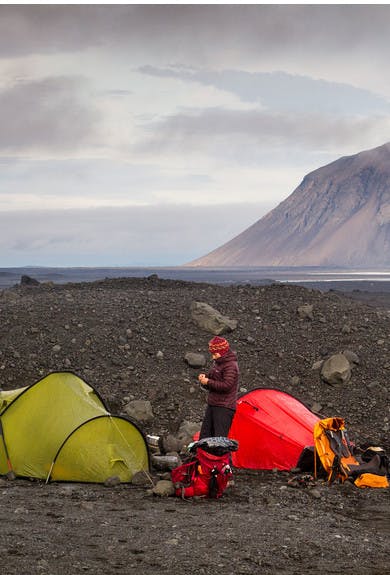 Hike over the desertic Highlands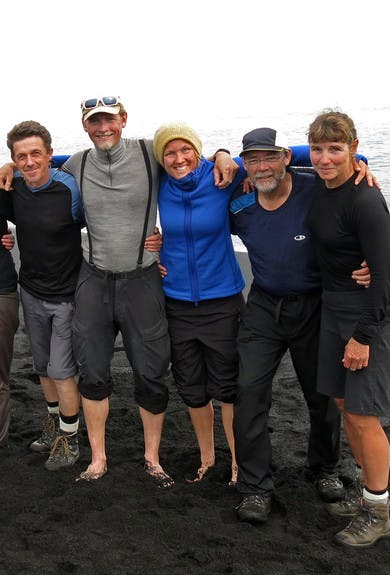 Arrive at the south coast by Vík
Included
Experienced and qualified guide

Mountain hut and hostel sleeping bag accommodation in dormitories

Camping accommodation in two persons tent

Night at a hostel/hotel in Skógar at the end of the hike

Transport at the beginning and end of trek

Flight from Reykjavík domestic airport to Akureyri airport

Breakfast (31), Lunch (32), Dinner (31)

Safety equipment for glacier crossing

Delivery of luggage to rest stops during the hike

Storage of luggage in Reykjavík
Optional Extras
Sleeping bag

Accommodation in Reykjavík before and after the tour