Information on the Coronavirus COVID-19 in Iceland
Before visiting Iceland, please go to covid.is and government.is for the latest updates and travel information.
See our pledge to our customers - Clean and Safe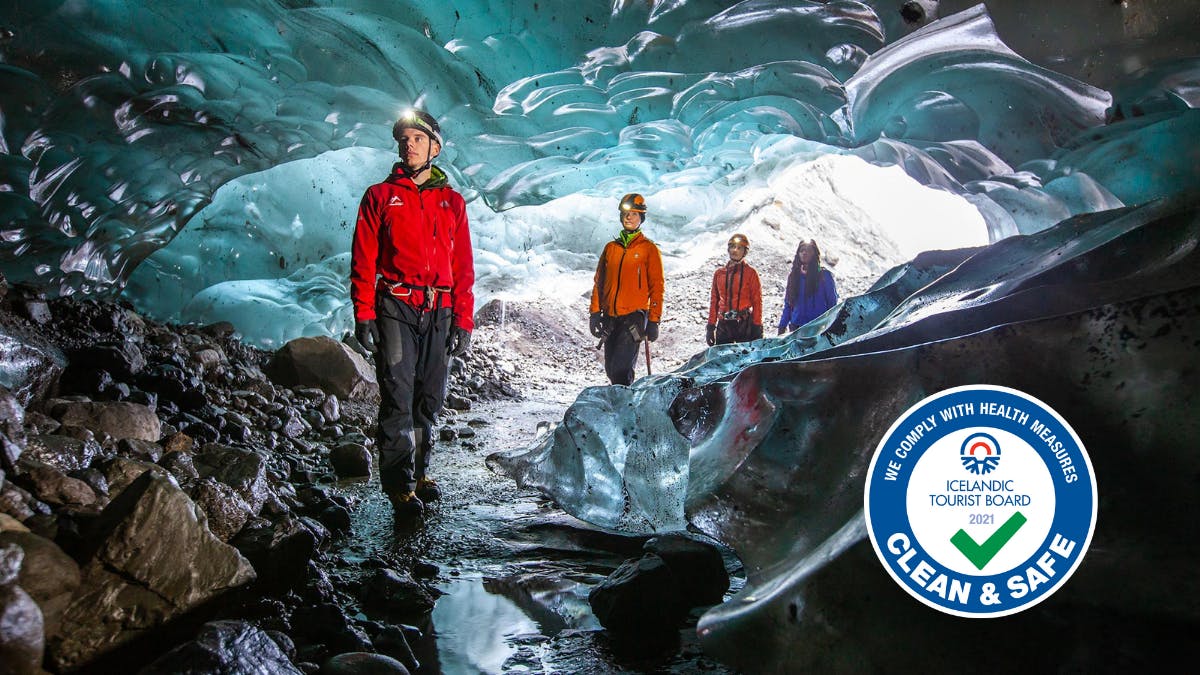 Restrictions eased from 27th of April 2021 for international arrivals to Iceland
(Updated May 7th, 2021)
With global vaccinations underway, the Icelandic government has implemented steps to ease restrictions and make international travel to Iceland easier.
Border regulations apply equally to all travelers, including travelers from outside the EU/EEA Area.
From April 27th, arriving passengers who are in possession of valid documentation that proves prior infection or vaccination against covid-19 are allowed to enter the country.
All travelers that can provide proof of a full vaccination or prior infection are exempt from quarantine upon arrival in Iceland.
Other travelers, that have not been vaccinated or previously infected must undergo a screening process upon arrival and must quarantine for five days and go for another test at the end of quarantine.
For now, all travelers must provide a negative PCR test prior to departure and undergo a mandatory PCR test at the border.
The Government of Iceland anticipates that vaccination will gradually reduce the risk that stems from the pandemic. In light of this, the border measures will be reviewed monthly, primarily with the aim to implement easing of restrictions if the situation allows.
Guidelines to maintain health and safety on our tours
(Updated Feb 16th, 2021)
At Icelandic Mountain Guides, we are doing everything we can to minimize the risk of infections on our tours so you can enjoy your adventure with ease of mind.
Preparing guests for our scheduled departures:
Our team will greet you on location with distancing in place where possible. When assisting with the fitting of safety gear/clothing, our team will wear a face mask and gloves when in close proximity.
In Skaftafell we operate a shuttle service from our sales house to the glacier, in this bus, wearing a mask will be mandatory.  If customers feel more at ease self driving to the glacier, following our vehicle, they are more than welcome to do so.
If you do not have a single use mask with you and will be riding the shuttle service, you can purchase one from Icelandic Mountain Guides.
Masks are available at all of our locations, as these are intended for use on the tour, we are limiting the sale of masks to one per person. Cost of a mask is 300ISK.
We have gone through all our tour operations with the safety of our guests and staff in mind. To ensure everyone's safety, we have devised three versions of our processes to cover the different services included in each type of tour.
See our pledge to our customers - Clean and Safe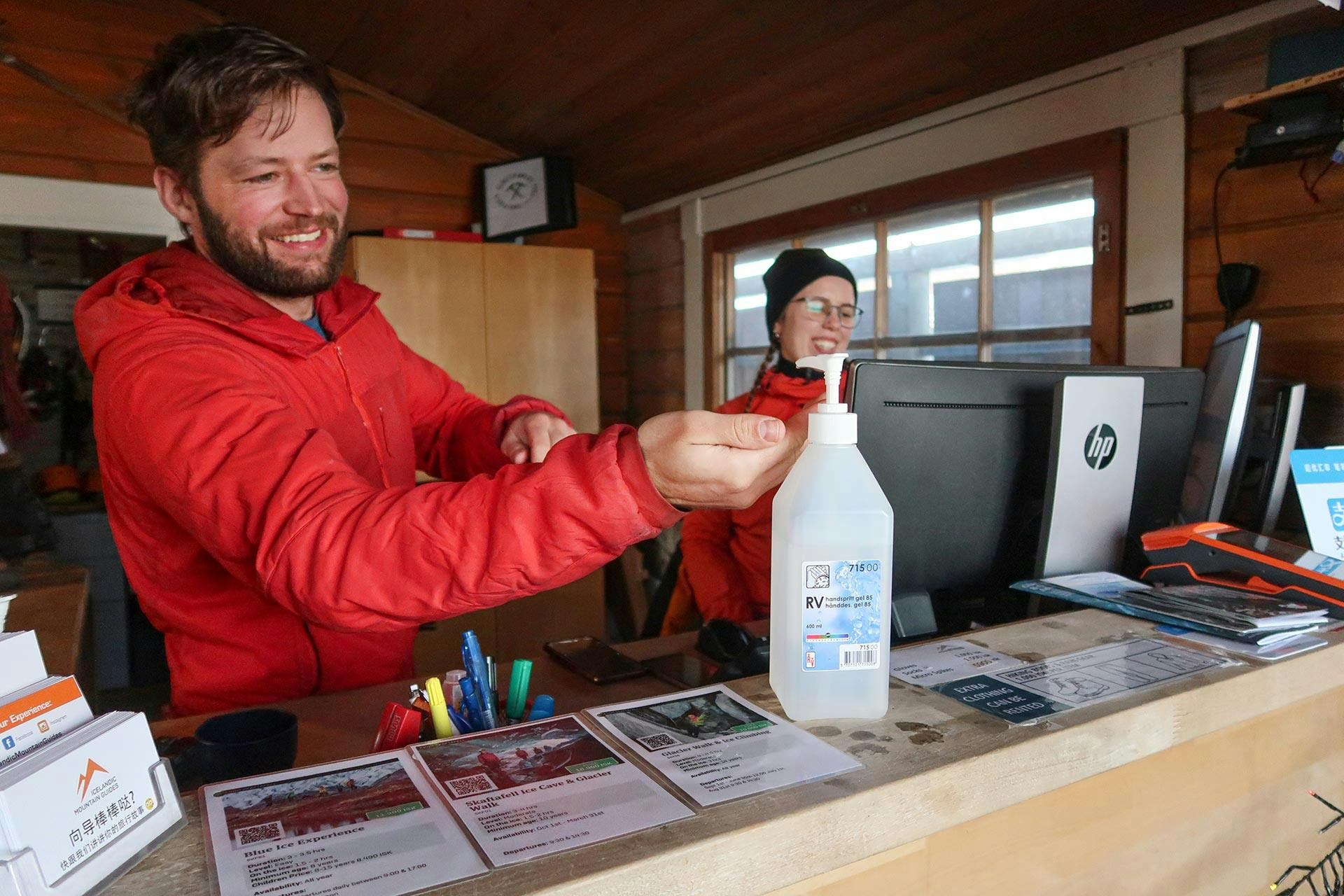 FAQ
(Updated Aug 17th, 2020)
What you can do to minimise risk?
Wash your hands with soap and water, and use disinfectant frequently (hand washing facilities are available at our sales offices).
Avoid shaking hands, hugs and kisses. Smiling and waving are the trend this season.
Try to minimise touching your face.
If you need to sneeze or cough, try to do it into your elbow or in a napkin.

Is it safe go on a tour?

For the moment there is no need to cancel tours if all recommended procedures are being followed. Our team is following the advice of health authorities and monitoring the situation closely.
We are doing everything we can to keep you safe and if you follow official advice on how to minimise risk, you do not have to worry.
What if I booked a tour but don't feel safe or can't go?
These are uncertain times to travel or make plans and in light of that Icelandic Mountain Guides have put in place more flexible booking terms for the moment so you can book with ease of mind. 
While we don't make health checks to on our clients we ask our guests to be sensible in regards to their own health and of their fellow travellers when deciding on joining a tour. If you are unsure you can call us at +354 587 9999.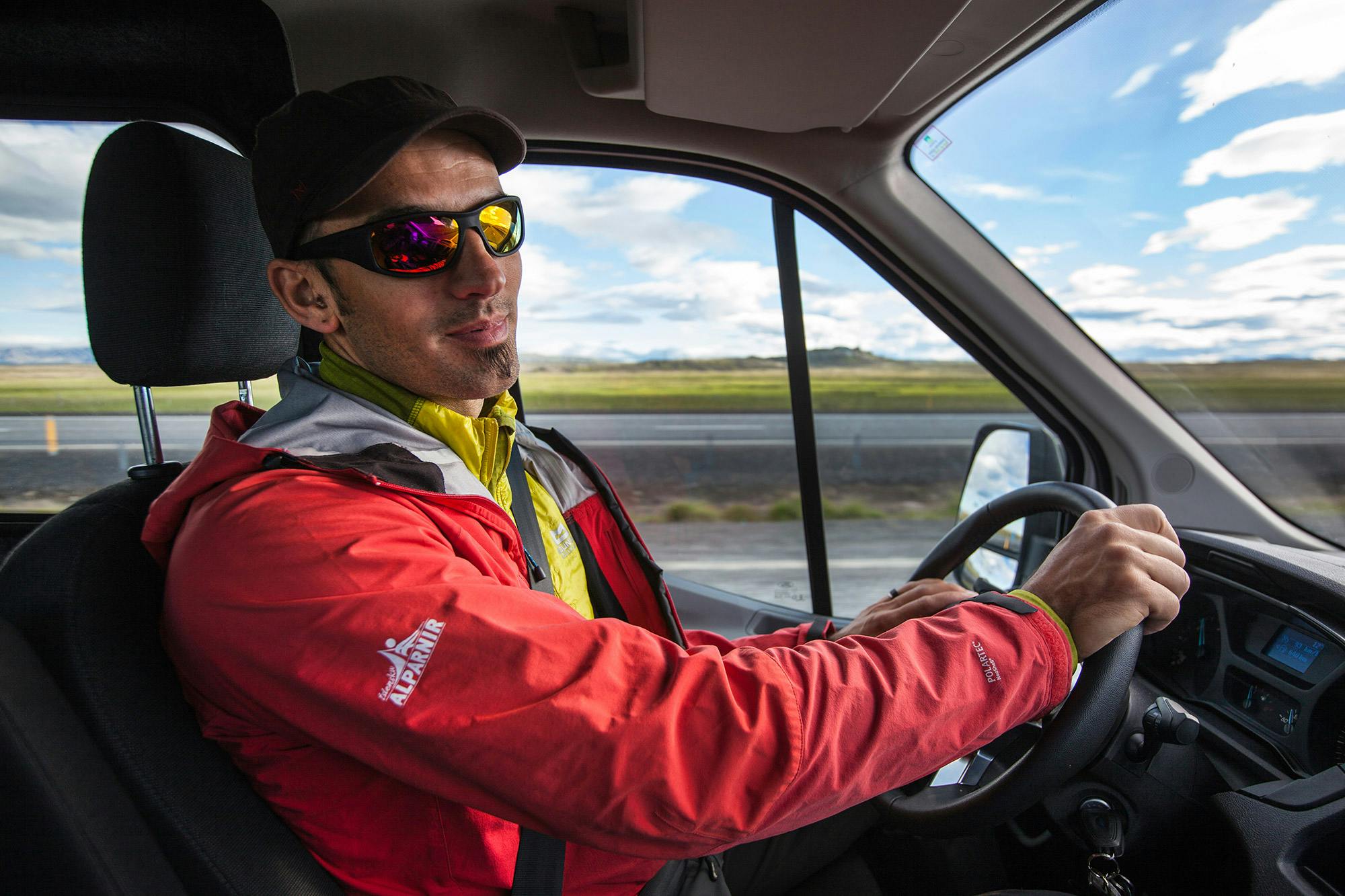 What should I do if I feel sick while in Iceland? 
If you feel sick with symptoms of the CoVID-19 virus you should remain in your accommodation and seek advice by calling 1700. Do not visit a hospital of health centre before consulting a health professional
What is being done about the Coronavirus in Iceland?
If you have further questions about official guidelines or feel symptoms follow the advise on the official website about the Corona virus in Iceland: covid.is/english 
Can I travel to Iceland at the moment?
Yes, if you are an EU/EEA, EFTA or UK national, you are free to visit Iceland.
All arriving passengers must undergo two PCR-tests: one upon arrival and another 4-6 days later to minimize the risk of a false negative causing infection to spread in the community.
During this period, all arriving passengers must stay in quarantine in case of a possible infection.
For further information on visiting Iceland, please see covid.is.
Even though these are times of uncertainty we hope you make the best of your stay in Iceland. If you have any questions please contact us at [email protected] or call us at +354 587 9999.