Alpine Ski Touring
Mountains & Fjords of the North
An Alpine ski tour adventure in North Iceland's Troll Peninsula. A popular winter activity!
Tour code: IMG50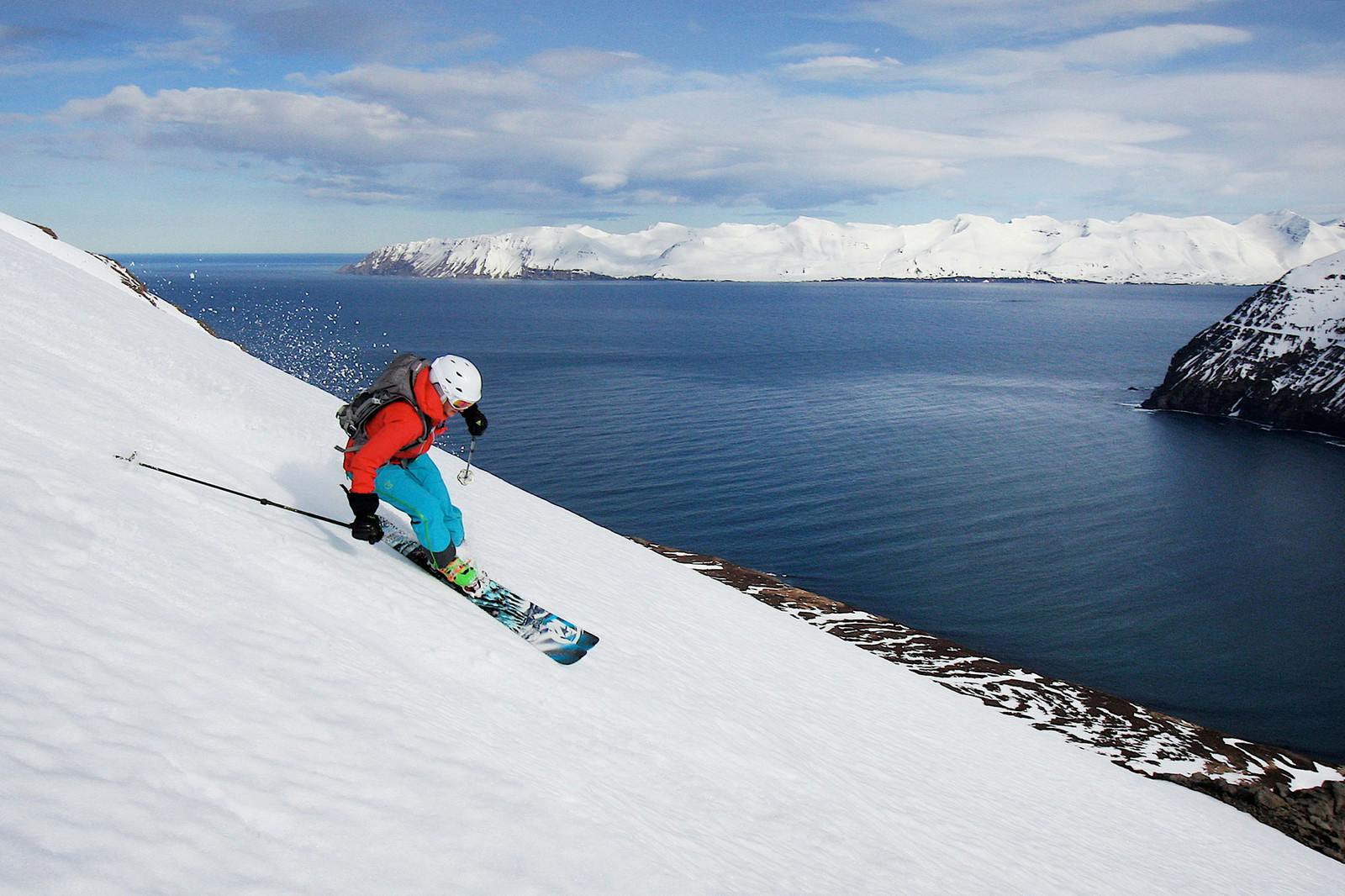 Ski From Impressive Summits To The Ocean In North Iceland
Just below the Arctic circle lies Iceland's longest fjord, Eyjafjörður and the capital of northern Iceland, Akureyri. Surrounded by numerous summits, ranging from 1200 to 1500 m (4000 - 4900 ft), Eyjafjörður offers a great number of interesting descents and is an ideal location for a scenic fjord tour. Your highly experienced and knowledgeable ski guide will ensure that you get to experience the best skiing this area has to offer in a safe and fun way.  Most of your time will be spent on the west side of the fjord, on the peninsula of Tröllaskagi (Peninsula of the Trolls), but we will also visit the peaks of the east side. The high northern location of these mountains will assure a good quantity of snow. The view over the neighbouring mountains and down to the deep blue fjord is both magnificent and surreal. You will have ample opportunities to earn your turns in this breathtaking area. In the late afternoon, local swimming pools, that sometimes look more like a spa (heated with the geothermal hot water), are a welcoming place to relax after a day of skiing from a mountain summit to the ocean. In the evenings, you will rest up in a cozy country guesthouse. Join us for some of the best alpine skiing in Iceland.
See video from The Mountains and Fjords of the North
Tour Overview
Difficulty

Demanding

Demanding

Demanding some effort and certain endurance. Good health and some hiking experience is required. 6-8 hours walk per day. Often involves carrying your own gear.

Group Size

6 - 12 participants (second guide for groups 9 - 12)

18

Accommodation

Country guesthouse/cottage

Maximum accumulated ascent
Customer Reviews
We did the "Mountains and Fjords of the North Tour" which included 6 days of skiing. What a great experience! We perhaps got a bit lucky with the weather, but we started with three sunny ski days with great snow followed by 3 somewhat gray days but still with great skiing. Our guide Johann planned great tours for us and adjusted them a bit based on our abilities. He also was our cook and the meals were great. We enjoyed getting to know the other campers which included two Scots, Swiss, French, and us two Americans.
Tour Highlights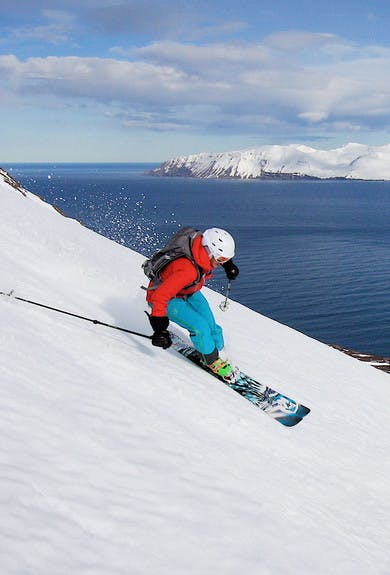 Amazing ocean views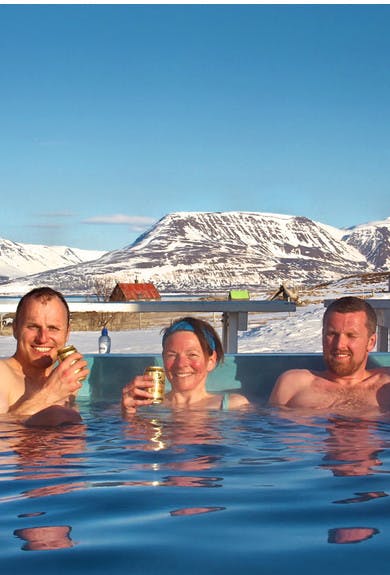 Relaxing in a hot tub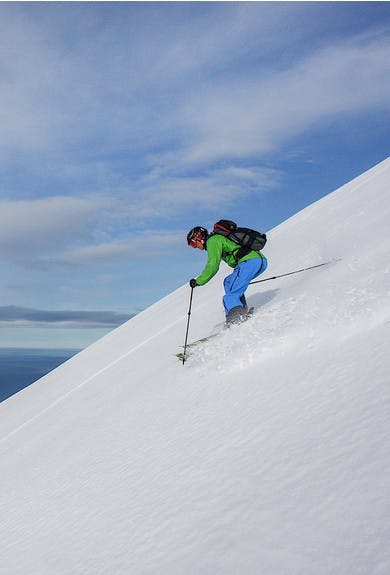 Skiing down impressive slopes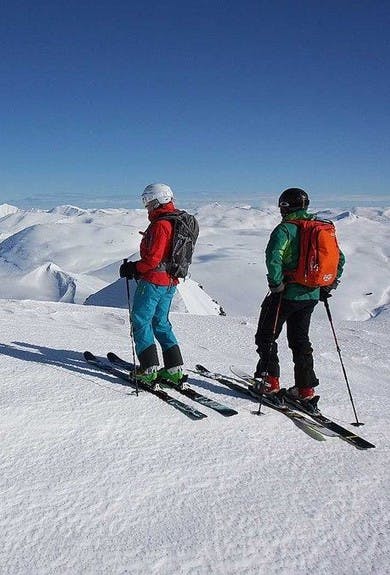 Ski touring at its best
Included
Experienced and qualified guide

Country cottage accommodation in made up beds

Transport in 4x4 mini bus

Breakfast (5), Lunch (6), Dinner (5)
Not Included
Skiing equipment

Entrance fees to swimming pools

Accommodation in Reykjavík
Optional Extras
Accommodation in Reykjavík before and after the tour