Carbon Neutral Tours
The focus of Icelandic Mountain Guides has always been to protect our delicate and unique nature, while providing educational guiding services and small group experiences. Our passion for putting the environment first is what has inspired us to reduce our impact on the nature we have the privilege to enjoy everyday.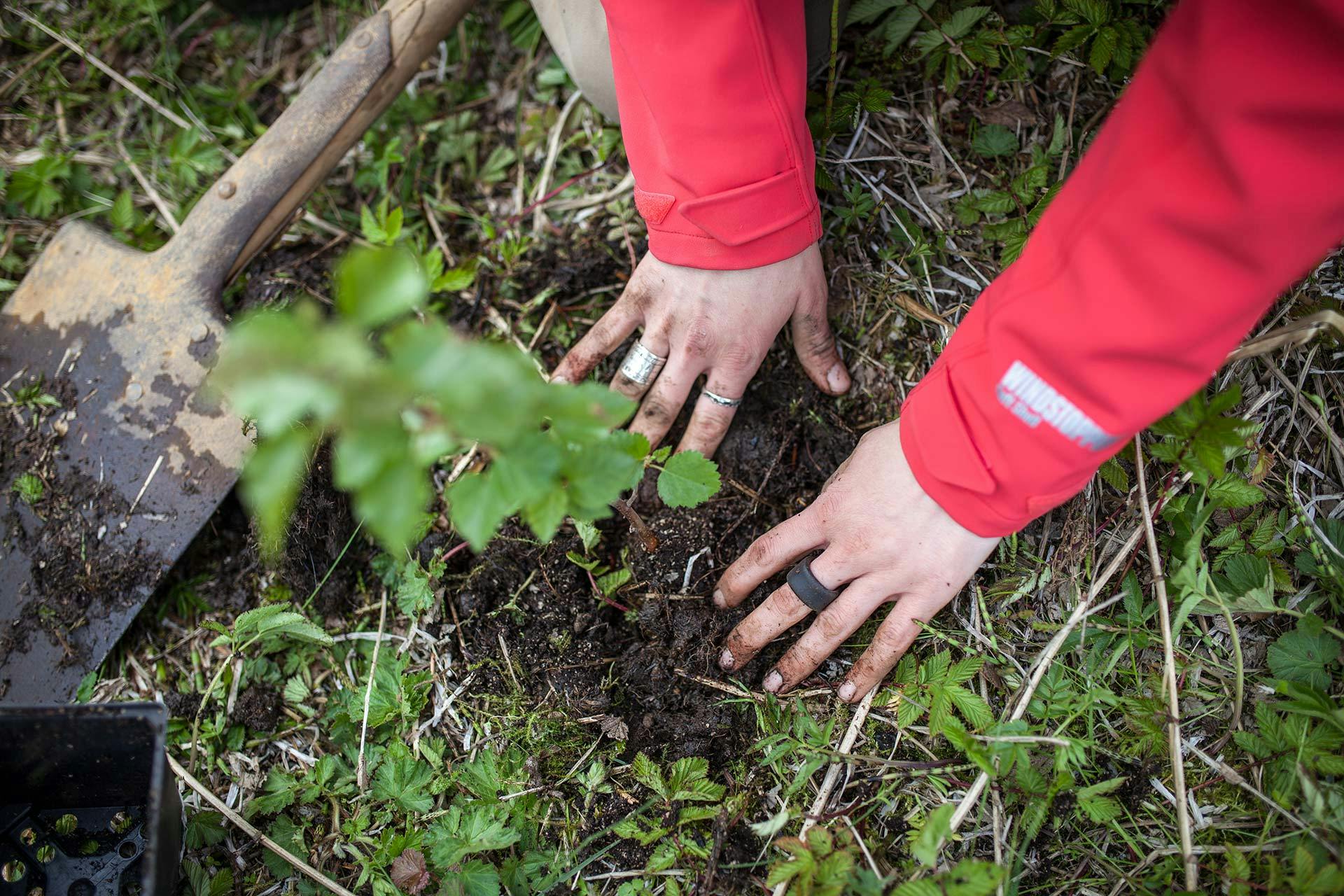 We had this dream of making our company completely carbon neutral, which means achieving net zero carbon dioxide emissions by balancing the emissions we produce with carbon offsetting measures.  We are proud to say that our dream is becoming a reality because  all of our day-tours are completely carbon neutral.
We have an Environmental Team that works directly on the carbon emissions analysis of the company and implements various programs to offset our carbon footprint.  
One of our environmental projects includes promoting ecological restoration and reforestation through a company tree planting program.
This has been an Icelandic Mountain Guides tradition in the spring and the fall of each year for our staff to spend time out of the office planting trees to offset the pollution produced by our vehicles. These trees will aid in absorbing the CO2 emissions and help our beautiful forests to grow back. 
In 2018, the fuel used for our day tours amounts to about 176 tons of CO2 release. In spring of 2019 we offset our emissions by planting close to 2000 trees of different sizes and species that will neutralize these emissions.
For 2019 the plan is to carbon neutralize all our multi-day tours as well.
Restoring native plant habitat is vital to preserving biodiversity: so it is important to us to use only species that are native to Iceland.  Therefore, we carefully select our trees to produce meaningful effects in our ecosystem.  This also protects our local bird and insect species.
In addition to planting trees, we organize and support various environmental projects, work directly with NGO´s, and extend our knowledge to educate our guests and staff on the Leave-No-Trace principle. 
As we strive to become more environmentally conscious, it is important to our staff, company, and guests that we participate in ongoing projects that benefit the environment. We have a huge respect for nature and want to continue our mission toward protecting and treating it properly.  Making our day-tours carbon neutral is part of that; and we are always making an effort to reduce our carbon footprint and completely offset our fuel consumption.
Want to learn more
It is important to us to minimize the environmental impact of our activities and to give back to nature. We have an active Environmental Policy and an Environmental Fund that supports projects mainly on the popular Laugavegur Trail but also in other areas around Iceland.